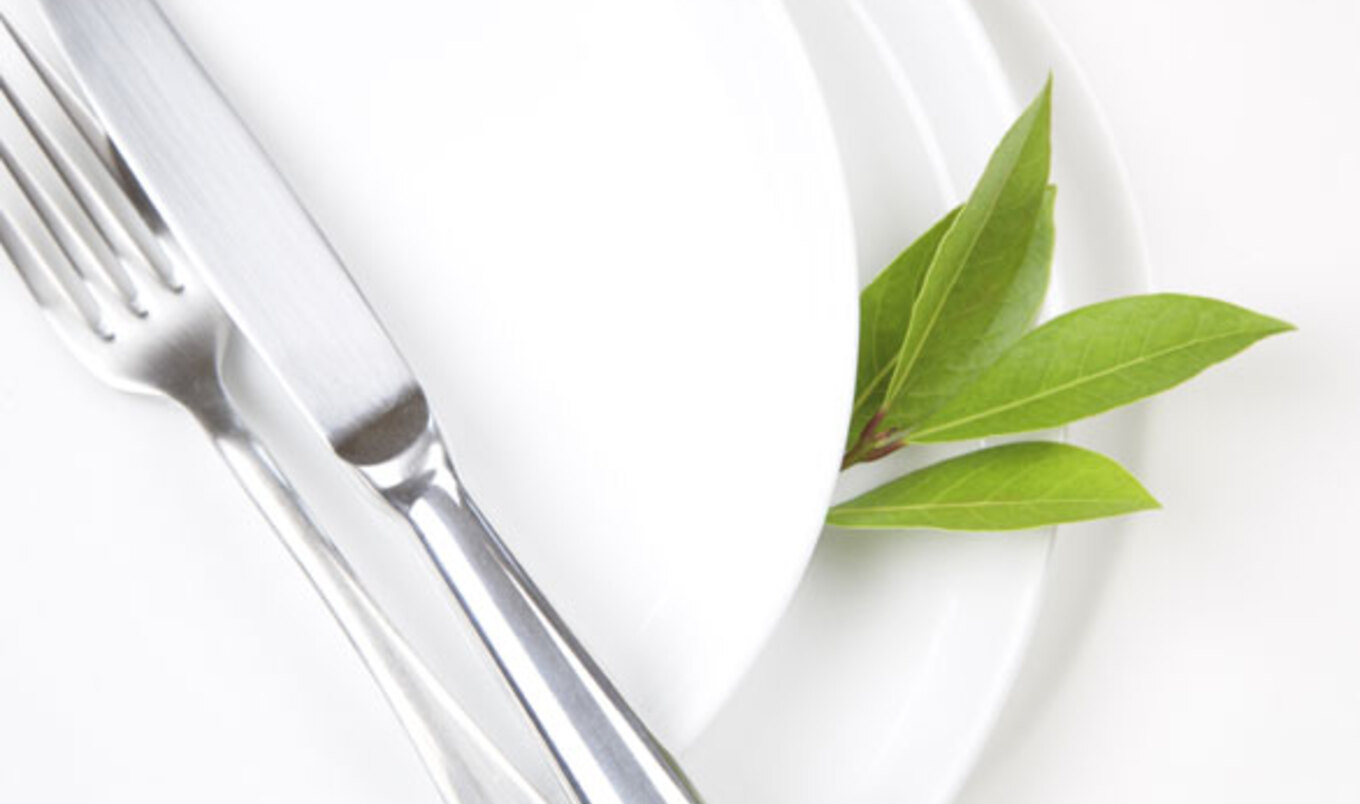 We had to beg for this recipe, affectionately known as "Mousse & Squirrel" to Hippie Chick patrons. This dessert has a cult following, with its fudge brownie base topped with a creamy peanut butter mousse, a drizzle of rich chocolate ganache, and a sprinkle of peanuts.
October 8, 2008
What You Need for the Brownie:
3/4 cup flour
1/4 cup cocoa powder
3/4 cup evaporated cane sugar
1/2 teaspoon salt
3/4 teaspoon baking soda
1/3 teaspoon baking powder
3/4 cup soymilk
2-1/2 tablespoons applesauce
Peanut Butter Mousse (see recipe)
Chocolate Ganache (see recipe)
1/4 cup chopped peanuts (garnish)
What You Do For The Brownie:
Preheat oven to 325 degrees. Lightly oil and flour a 9-inch tart pan with removable bottom.
In a medium bowl, mix together flour, cocoa, sugar, salt, baking soda, and baking powder. In a separate bowl, combine the soymilk and applesauce. Combine the dry ingredients with the wet and mix together.
Pour the batter into the tart pan and bake for approximately 30 minutes. When cool, remove from pan and transfer to a cake plate.
What You Need For The Peanut Butter Mousse:
1-1/2 cups peanut butter
4 cups non-dairy whipped topping
What You Do For The Peanut Butter Mousse:
Using a mixer, beat the peanut butter until soft.
Add 1 cup of the whipped topping and beat together.
By hand, fold the rest of the whipped topping into the peanut butter. Refrigerate.
What You Need For The Chocolate Ganache:
3/4 cup soymilk
1/4 cup margarine
12 ounces chocolate chips
What You Do For The Chocolate Ganache:
In a heavy saucepan, bring the soymilk and margarine to a boil. Add the chocolate, and immediately remove from heat.
Whisk constantly until the chocolate is completely melted and mixture is smooth. Set aside to cool for 1 hour.
To Assemble:
Spread peanut butter mousse onto the brownie cake, leaving a one-inch border around the edge. Drizzle the ganache over the mousse and sprinkle with peanuts. Cut into individual slices and serve.