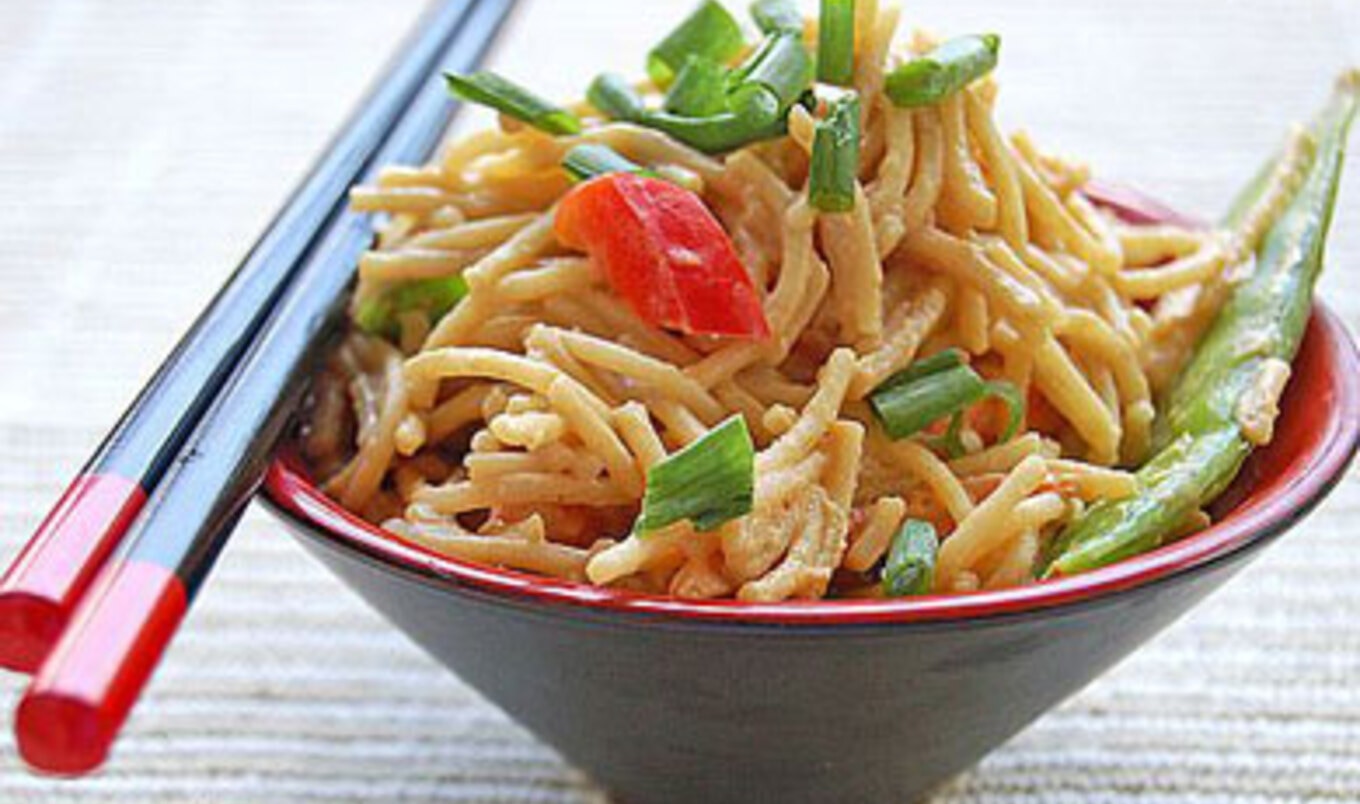 Slightly spicy peanut sauce enlivens this perfectly simple noodle salad.
June 1, 2009
Sometimes you run hot, sometimes cold, and sometimes both. The kick of spice in this rich, delicious peanut sauce turns up the heat in this cold noodle salad. Is there anything better than a cool, summery supper after a long day? Yeah, didn't think so. Make this ahead of time and have it ready-to-go whenever you're peckish!
Serves 4
What you need:
1/2 cup peanut butter
1 tablespoon tamari
2 tablespoons rice wine vinegar
1/4 teaspoon cayenne
2 cloves garlic, minced
1 teaspoon fresh ginger, minced
1/2 cup water
12 ounces linguine
1 tablespoon toasted-sesame oil
1 large carrot, shredded
1 red bell pepper, julienned
3 scallions, thinly sliced
What you do:
In a medium bowl, combine peanut butter, tamari, vinegar, cayenne, garlic, and ginger, stirring to blend well. Stir in water to make a thick sauce. Set aside.
In a large pot of boiling water, cook linguine until al dente, about 10 minutes. Drain and rinse under cold water and transfer to a large bowl. Toss with sesame oil to coat.
Add the carrot, bell pepper, and scallions to linguine. Add peanut sauce to coat, tossing gently to combine. Refrigerate for 30 minutes or serve at room temperature.