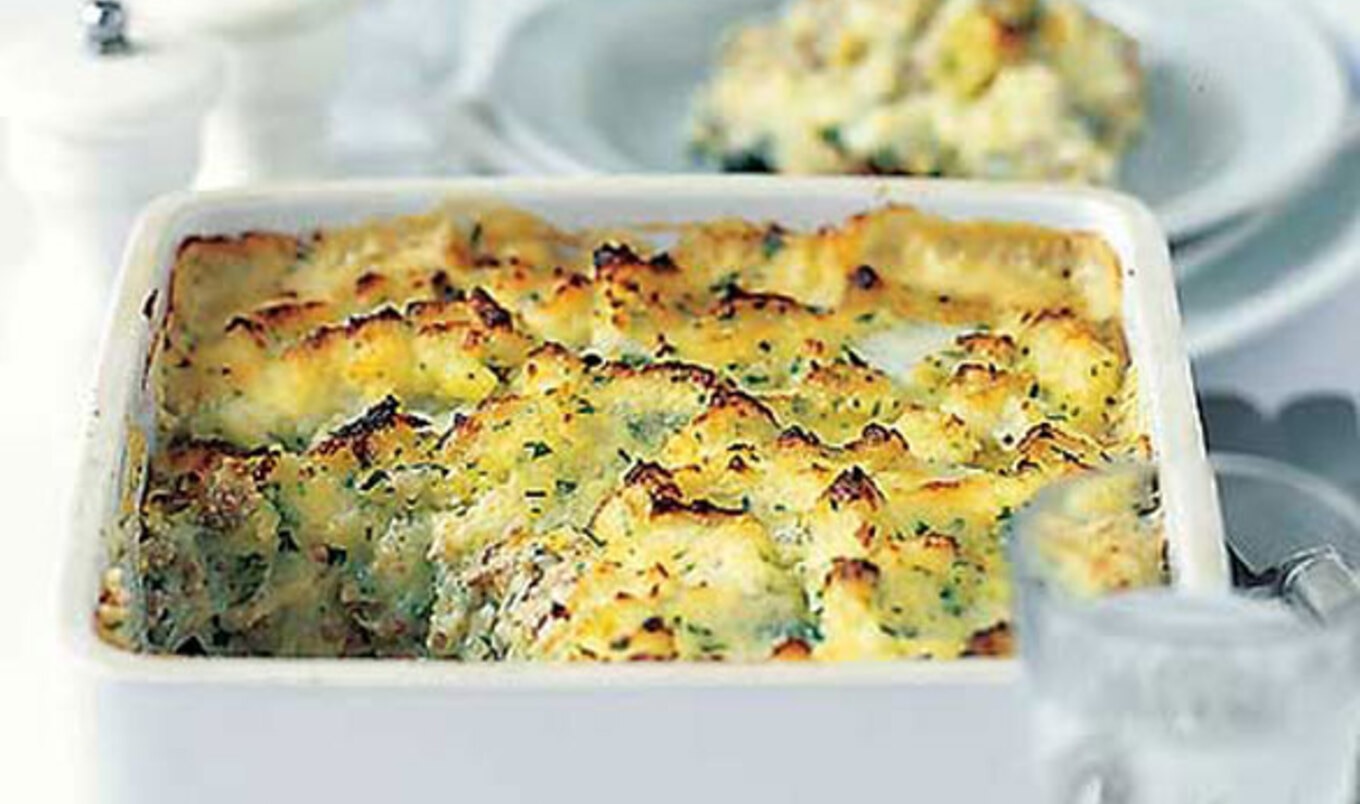 Take your chocolate cravings to the savory side with this memorable main-course dish.
January 25, 2011
This dish is a one-stop shop for deliciousness. Combining the classic comfort of Shepherd's Pie with the deep, luxurious flavor of main-course chocolate, makes for a hearty meal that's sure to satisfy both your cravings for mashed potatoes and for sneaking in a little chocolate with your dinner. With potent accents of curry, molasses, and tamari, this ingenious dish will leave you thoroughly sated.
Serves 4
What you need:
2 tablespoons olive oil, divided
12 ounces seitan, diced
1 yellow onion, chopped
1 carrot, minced
1 tablespoons curry powder
1 ounce unsweetened chocolate, grated
2 tablespoons molasses or maple syrup
1/4 cup tomato sauce
1 tablespoon tamari
1 cup apple juice
Salt and freshly ground black pepper
1/2 cup frozen peas
3 large Yukon Gold potatoes, peeled and diced
1/2 cup soymilk
2 tablespoons non-hydrogenated margarine, divided
What you do:
Lightly oil a deep-dish pie plate and set aside. In a large skillet over medium heat, heat one tablespoon of the oil. Add the seitan and cook until browned. Remove the seitan from the skillet and set aside.
Heat the remaining tablespoon of oil in the same skillet over medium heat. Add the onion and carrot. Cover and cook until soft, about 7 minutes. Stir in the curry powder, chocolate, molasses, tomato sauce, tamari, and apple juice. Bring to a boil, then reduce heat to medium.
Add the seitan back into the skillet and season with salt and pepper to taste. Simmer about 15 minutes. Stir in the peas and taste to adjust the seasonings. Spoon the mixture evenly into the prepared baking dish and set aside.
Preheat oven to 350 degrees. Cook the potatoes in a pot of salted boiling water until soft, about 20 minutes. Drain well, then return the potatoes to the pot and mash them with the soymilk, one tablespoon of the margarine, and salt to taste.
Spread the mashed potatoes on top of the filling mixture, smoothing the top. Dot with the remaining margarine and bake until hot, about 30 minutes.
Click here for more delicious recipes:
Shepherd's Pie
Chocolate Chili
Plantain & Bean Patties