News
Traffic Jam: The Week Ending November 4
This week, the VN editors give you the best of the internet—four links (and one tweet!) at a time.
November 3, 2011
---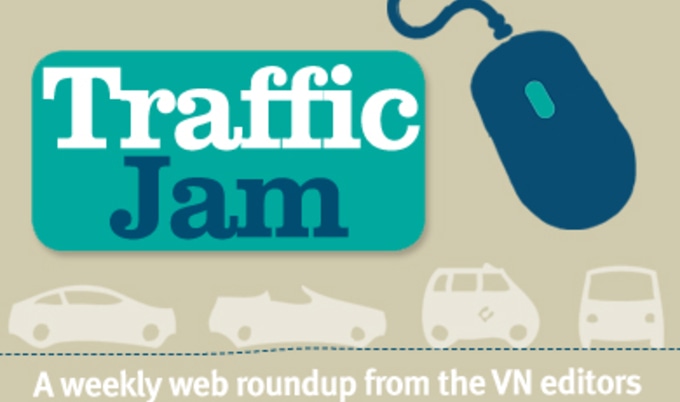 1. The November issue of O, The Oprah Magazine includes a feature article on one woman's stand against factory farms. Plus, we heard from the author herself that she's giving veganism a try!
2. And today in Crap People Eat, a McRib literally shares ingredients with yoga mats and shoe soles. Literally.
3. Freaking eggless eggs in a basket, y'all! And seriously, how beautiful are these photos? (+ a cute kitty to boot!)
4. What's the only thing better than 90 corgis? Ninety corgis in costumes! (But seriously, people. Stop dying your companion animal's hair, OK?)
5. And for our Tweet of the Week, Ellen DeGeneres' Twitter milestone has us dreaming about a nation full of dance parties and vegan food: "Holy cow! I have 8 million followers! I feel like I can start my own nation. Or at least have a great flash mob. Thanks for following!"—@TheEllenShow