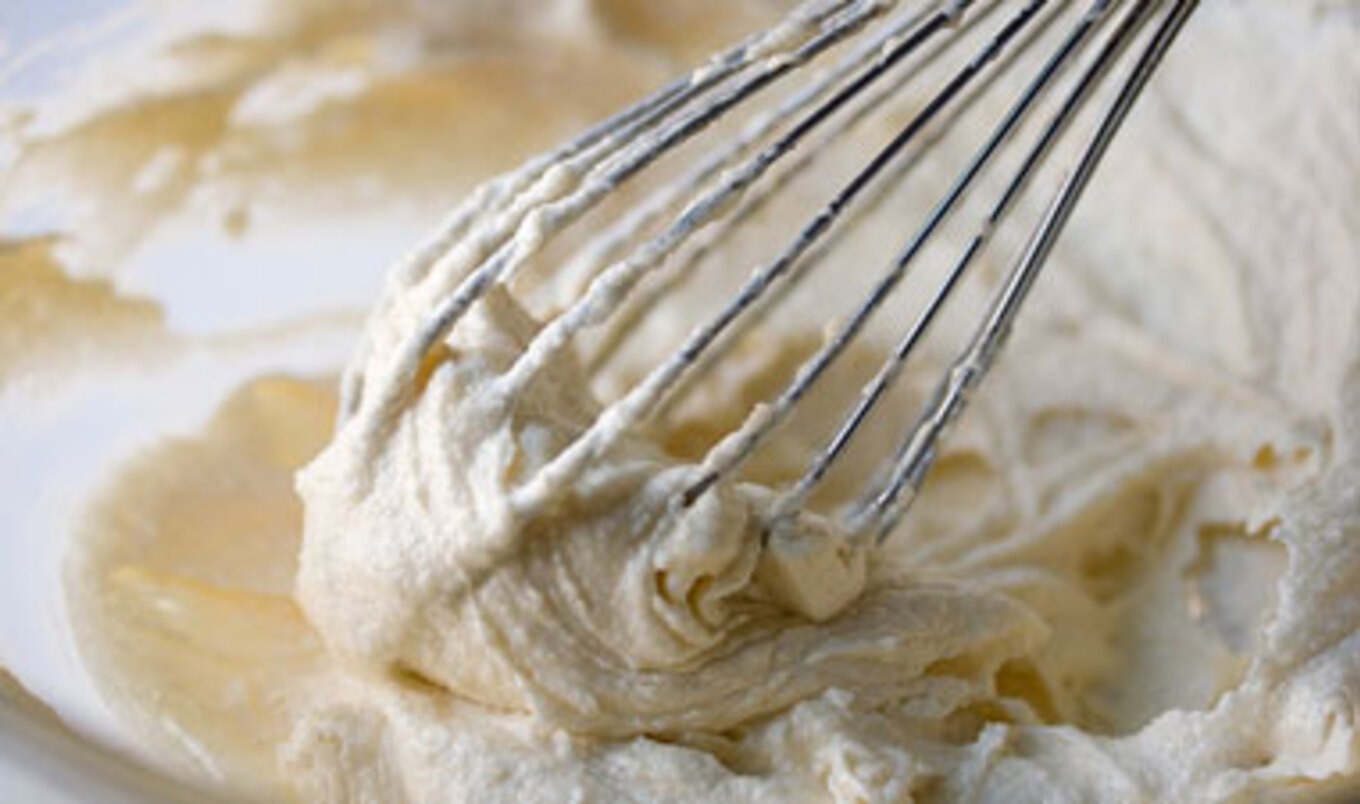 Guests of all kinds will love this dessert, which combines salty and sweet with a boozy punch.
January 29, 2012
This dessert is one of Ayinde's classics: the crust, cream filling, and vodka-raspberry topping create a delicious after-dinner treat that every person will want to devour.
Serves 8
What you need:
1-1/2 cups crushed pretzels
3/4 cup vegan margarine, melted
4-1/2 tablespoons plus 1 cup sugar
2 8-ounce packages vegan cream cheese
1/2 teaspoon vanilla
1 8-ounce container vegan whipped topping
1 6-ounce package vegan raspberry-flavored gelatin
2 cups boiling water
1 16-ounce package frozen raspberries, thawed and drained
1/4 cup vanilla vodka
What you do:
Preheat oven to 350 degrees. In a medium bowl, combine pretzels, melted margarine, and 4-1/2 tablespoon sugar. Into the bottom of a 9x13-inch pan, press mixture. Bake for 10 minutes until lightly toasted. Cool completely.
In a medium bowl, beat remaining sugar, cream cheese, and vanilla until smooth. Fold in whipped topping. Spread mixture evenly over the cooled crust. Refrigerate until set, about 30 minutes.
In a medium bowl, stir together vegan gelatin and boiling water. Add raspberries and mix well. Pour over cream cheese mixture. Refrigerate until completely chilled and let sit at least 1 hour. Using a toothpick, make holes in top and pour vodka over. Cut into 6-inch bars and serve cold.