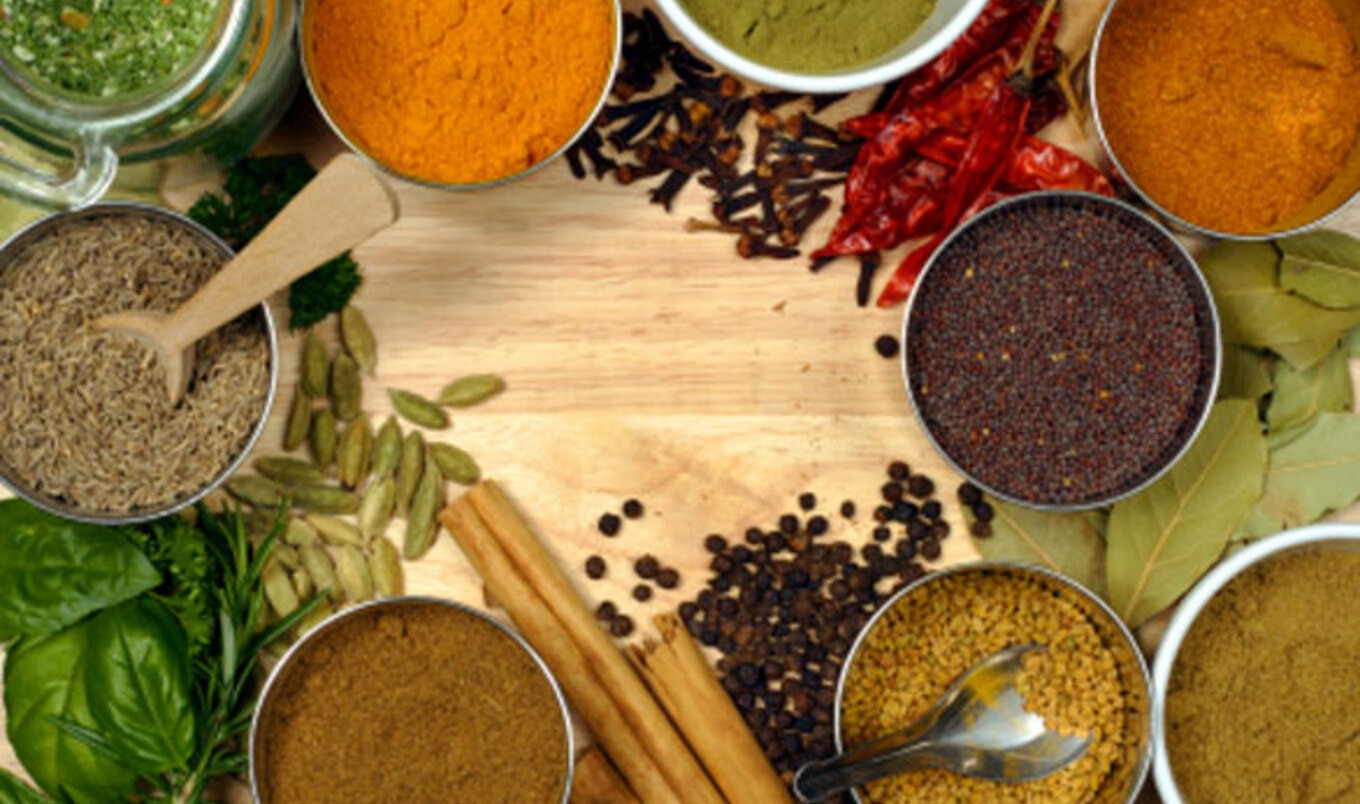 Think curry's all it takes to make authentic Indian food? Meet masala.
January 1, 2012
Surprise! The secret to Indian cooking is not curry powder, which is actually used very little in India. The magic comes from a unique spice blend known as masala. There are no hard-and-fast rules about making a masala, which will differ from region to region. Two cooks can argue endlessly about which spices go into a masala, the proper amounts, the sequence in which they should be added, and if the spices should be used in their whole state or ground and toasted. All of this may seem confusing, but it is easy to master once you understand the eccentricities of each spice. Cooking with spices in Indian cuisine is more an art than a science. If you are a novice at Indian cooking or have been discouraged by some unsuccessful attempts, here are some helpful hints:
1. Try recipes with spices that you are familiar with. Later you can venture into exotic spices.
2. Buy spices from a store that has a high turnover.
3. If you have spices sitting on your shelf for more than six months, toss them, as they tend to get rancid and lose flavor.
4. Try to buy spices whole and grind them yourself (with the exception of tumeric). A small coffee grinder used only for spices is a good investment.
The rich and vibrant flavors of Indian cuisine will inspire chefs to leave behind the catch-all-title, "curry." These two recipes will serve as a wonderful starting point for your culinary adventures with masala.
Grilled Potato Sandwiches
Serves 4
What You Need:
1 teaspoon canola oil
1 teaspoon cumin seeds
1 green chili, minced
2 bunches spring onions, chopped
2 potatoes, baked then grated
1 tablespoon lime juice
1 teaspoon sugar
1/2 teaspoon salt
8 slices of bread
What You Do:
In a large fry pan over medium-high heat, add canola oil. Toss in cumin seeds and wait until they sizzle and change color to a darker shade. Add green chilies, stir 10 seconds and immediately add spring onions. Stir-fry for a minute and then add potatoes, lime juice, sugar, and salt. On medium heat, stir the mixture for 4 to 5 minutes. Remove from heat.
Spread a tablespoon of potato mixture onto the bread and place another bread slice over it. Grill it in a sandwich maker or under a broiler until it turns golden brown. Repeat with remaining bread slices.
Dal Soup
Serves 4
What You Need:
1 teaspoon canola oil
1 teaspoon cumin seeds
1 teaspoon ginger, finely chopped
1 cup cilantro, washed and chopped
2 cups cooked lentils
1 cup water
1/2 teaspoon salt
What You Do:
In a pan over medium heat, add canola oil. Add cumin seeds, and let them sizzle. Add ginger and sauté for one minute. Add cilantro and stir for 8 to 10 minutes until it becomes crisp.
Add the cooked lentils and 1 cup water. Simmer for 5 minutes. Add salt to taste. Place lentil mixture in the blender to make a smooth purée. Serve hot with plain basmati rice to make a nourishing and simple meal.