Food + Recipes
The VegNews Guide to Vegan Wine
Need wine? Our ultimate, up-to-date guides to vegan products give you everything you need to know.
---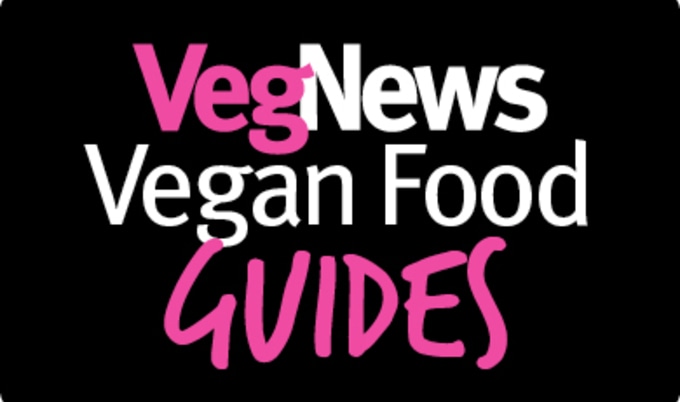 Here at VegNews, we make it our job to be on top of the newest products, the must-try sweets, the gotta-have-it items. And just as important as it is to know what those new items are, we want to share them with you, so that you can be the most current conscious consumer out there. So we present to you the VegNews Guides, a series of lists dedicated to the things vegans love most—wine included. Below is an up-to-date, ever-expanding roster of the vegan wines offered nationwide.
Bluenose Wines
Chardonnay
Zinfandel
CalNaturale
Cabernet Sauvignon
Chardonnay
Carmel Road
Pinot Noir
Chardonnay
Charles Shaw
Cabernet Sauvignon
Pinot Noir
Rosé
China Bend
2008 Baco Noir
2008 Marechal Foch
2008 Marechal Foch Proprietor's Reserve
2009 Ancient Secrets
2009 Leon Millot
2013 Victory Red
Blackberry Velvet

Domaine Carneros
Blanc de Noir
Brut Cuvée
Brut Rosé
Pinot Noir
Ultra Brut
Frey Vineyards
Dessertage Port 2002
Late Harvest Zin 2007
Library Syrah 2002
Zinfandel 2008
Cabernet Sauvignon 2008
Syrah 2007
Sangiovese 2007
Merlot 2007
"Natural Red" Table Wine NV
"Natural Rosé" Table Wine NV
Sauvignon Blanc 2008
Biodynamic Syrah 2005
Biodynamic Merlot 2006
Biodynamic Pinot Noir 2007
Girasole Vineyards
Chardonnay 2008
Muscat Canelli 2007
Pinot Noir 2008
Sangiovese 2007
Zinfandel 2007
Cabernet Sauvignon 2007
Harney Lane Winery
Albarino 2012
Hip Chicks Do Wine
Whole Berry Cabernet Sauvignon 2007
Sangiovese
Malbee 2007
Cabernet Sauvignon 2006
Cabernet Franc 2007
Wine Bunny Blush
Pinot Gris 2008
Vin Nombril
Muscat 2008
Bad Girl Blanc
Riot Girl Rose
Drop Dead Red
Kendall-Jackson
Vintner's Reserve Sauvignon Blanc
Vintner's Reserve Chardonnay
Vintner's Reserve Merlot
Vintner's Reserve Pinot Noir
Vintner's Reserve Rose
Michael David Winery
Ancient Vine Cinsault 2011
Metro Wines
A collection of both popular and rare vegan wines hand selected by an expert wine staff.
Mountain Cove Vineyards
Tinto
Chardonnay
Skyline White
Skyline Rose
Blackberry
Apple
Peach
Orleans Hill Winery
Our Daily Red
Zinfandel
Syrah
Cabernet Sauvignon
Alexandria
Cote Zero
Trader Joe's Organic Well Red
Pizzolato
Moscato
Merlot
Rosso Convento
Red Truck Wines
Organic Zinfandel
California Red Wine
Central Coast Cabernet Sauvignon
California Pinot Noir
Central Coast Merlot
Sonoma County Zinfandel
Medocino County Syrah
Organic California Petite Sirah
White Truck California White Wine
White Truck Chardonnay Mini-Barrel
White Truck Santa Barbara County Chardonnay
White Truck California Pinot Grigio
White Truck Organic California Sauvignon Blanc
Pink Truck California Pink Wine
Ripken Vineyards & Winery
El Matador Tempranillo
Santa Margherita
Pinot Grigio
Prosecco Superiore
Chianti Classico Riserva
Sparkling Rosé
Snoqualmie
Reisling 2009
Sauvignon Blanc 2009
Cabernet Merlot 2008
Chardonnay 2009
Stellar Winery
Cabernet Sauvignon
Chardonnay
Chenin Blanc
Colombard
Merlot
Pinotage
Rosé
Sauvignon Blanc
Shiraz
The Vegan Vine
Chardonnay
Sauvignon Blanc
Merlot
Cabernet Sauvignon
Yellowtail
Pinot Noir
Merlot
Shiraz Grenache
Shiraz
Shiraz Cabernet
Cabernet Merlot
Cabernet Sauvignon
Need more up-to-date info? Check out our other VegGuides!
Beer
Candy
Cheese
Chocolate
Milk