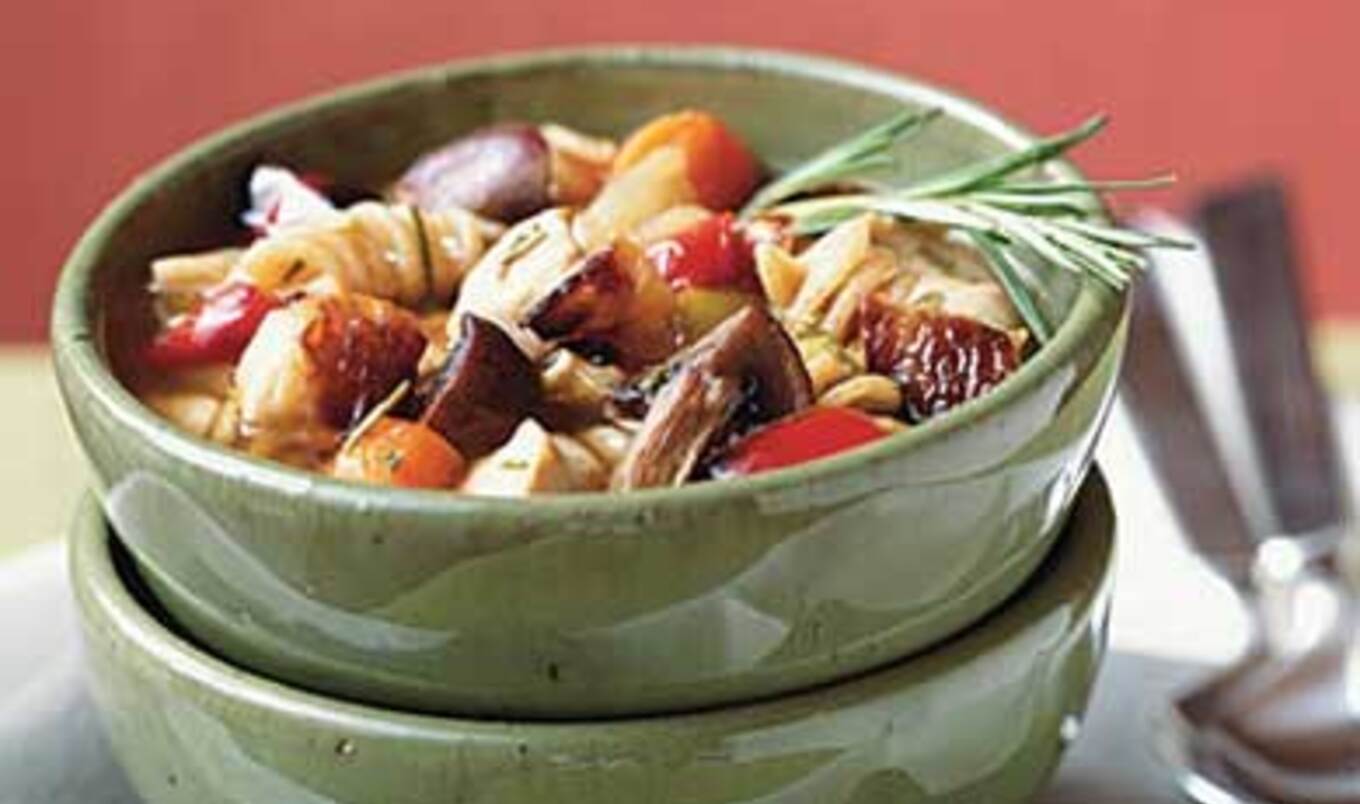 The possibilities are endless with roasted vegetables—the perfect base for any fall meal.
November 4, 2013
---
If there's anything more heart (and belly) warming than the smell of vegetables roasting in the oven, we don't even want to know about it. This recipe is a great starting point if you lack experience roasting roots. Once you get the hang of it, experiment with your favorite spices and herbs in a variety of tasty autumn staples including carrots, fingerling potatoes, and celery root.
Serves 4
What You Need:
2-1/2 pounds sweet potatoes, parsnips, and beets, peeled and diced
1 large yellow onion, diced
2 tablespoons olive oil
2 teaspoons ground cumin
1/2 teaspoon salt
1/4 teaspoon black pepper
What You Do:
1. Preheat oven to 425 degrees, and line a sheet pan with parchment paper. In a large bowl, toss potatoes, parnsnips, beets, onion, oil, cumin, salt, and pepper.
2. Spread vegetables evenly on prepared sheet pan. Roast for 50 minutes, or until soft and lightly browned, flipping mixture after 25 minutes. Serve warm.