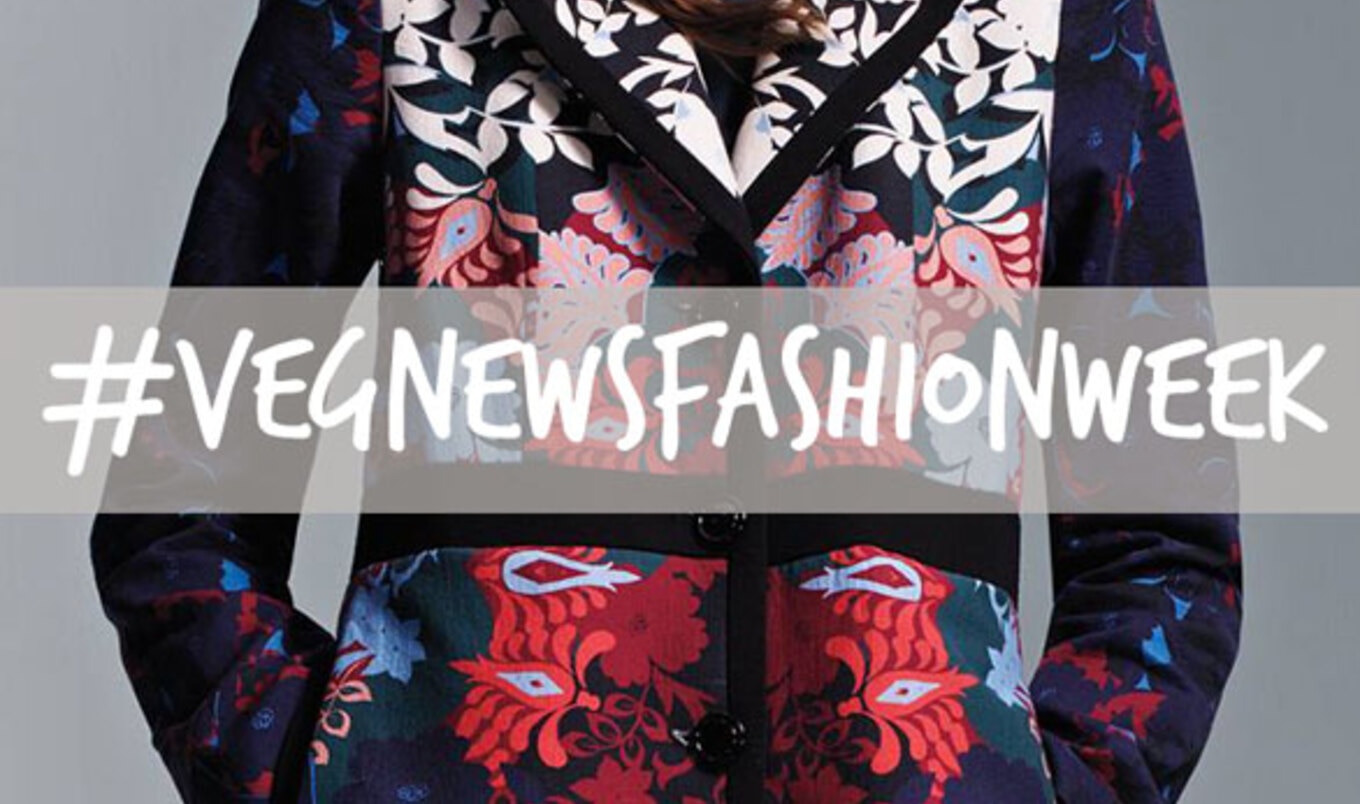 Don't miss our top picks for this season's fur-free, leather-less and just-plain fabulous outerwear.
September 13, 2015
---
Thanks to dedicated vegan coat makers, fur-free designers, and special finds at chain stores, you're just a simple mouse click away from owning a fashion-forward veg coat. Or, better yet, after reading about our favorite brands, head to your favorite retail outlet and buy one in person. Our guide will help you navigate away from oft-used materials such as leather, fur, and wool while teaching you to look out for the less-obvious use of silk in lining, animal fiber threads, mohair (camel), and goose down insulation. From bombers to floor-length show-stoppers, we chose an array of coats and jackets that are warm, fun, expressive, and stylish while sticking to our cruelty-free ethos.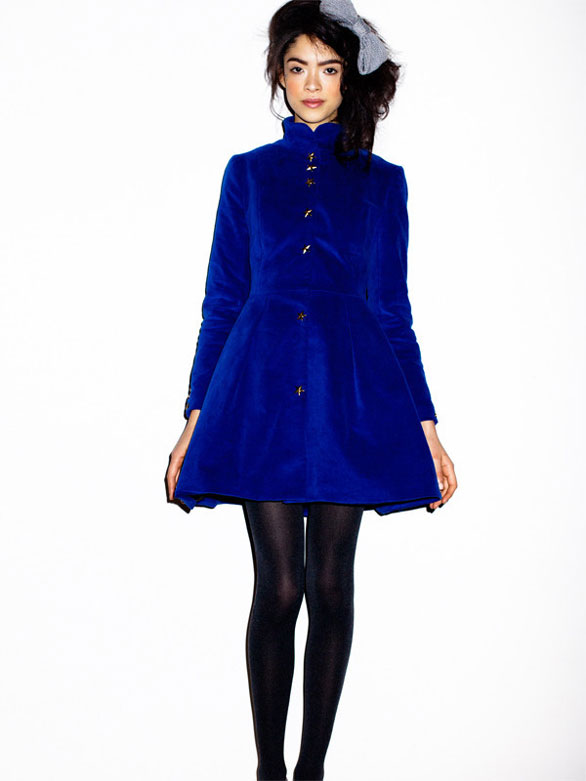 Musicbox by Vaute Couture
Our go-to luxe vegan fashion brand, this rich cobalt-hued coat from Brooklyn-based Vaute Couture features star button details and is insulated with Primaloft ECO, a high-tech down alternative.
Biker Jacket by H&M
This classic fall staple in vegan black leather is perfect for adding a little edge to any outfit, day or night.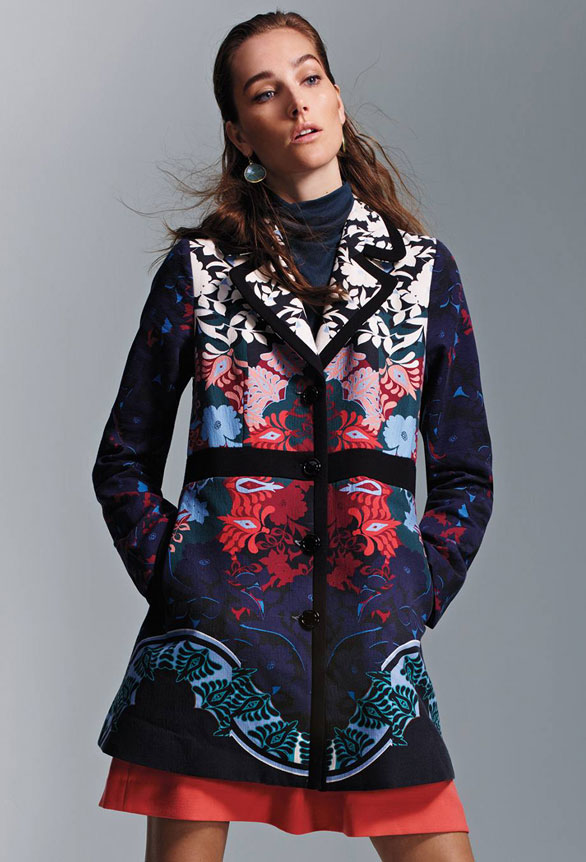 Florilege Coat by Anthropologie
A colorful topper with a fun print, this coat will stand out in any fashionable crowd. We love the floral detailing and completely cruelty-free lining.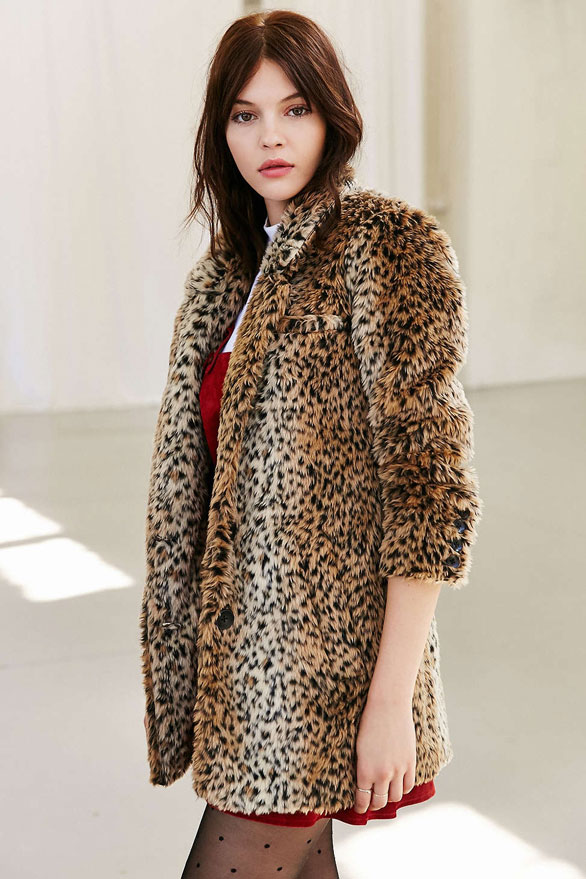 Dream Coat by Capulet
A faux leopard coat like this one from Urban Outfitters plus a bold, red lipstick (we like Stiletto Red by Too Faced) is a look that never goes out of style.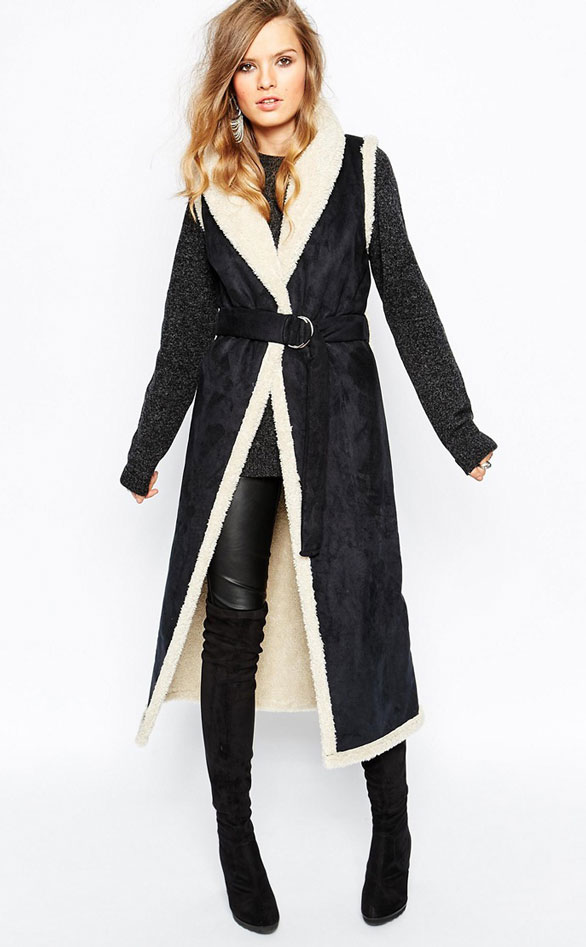 Faux Shearling Gilet by The Laden Showroom X Mirror Mirror
This on-trend, full-length vest, with its bold black and white accents, is perfect for layering over cotton sweaters in contrasting colors.
Oversized Collar Belted Coat by Vince Camuto
Camel-colored coats are notoriously chic, and with two roomy patch pockets and a cape-like spread, this belted beauty with black detailing is no exception.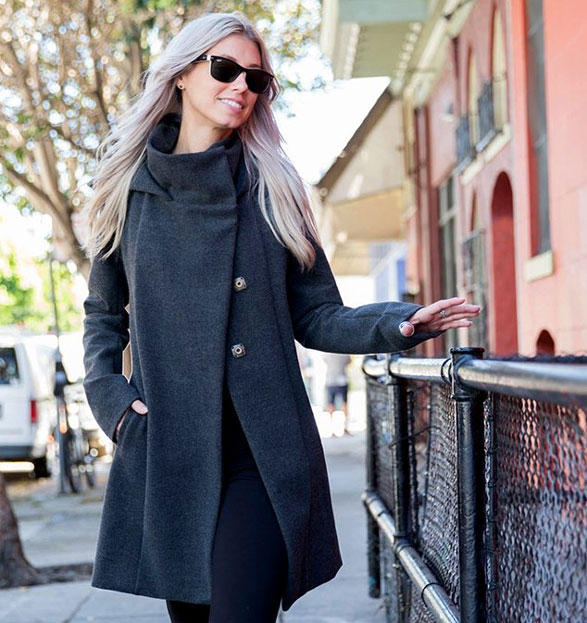 Gray All-Day Coat by Betabrand
Designed by Project Runway's Melissa Fleis and made from a stretchy blend of nylon, cotton, and spandex, this hooded and high-collared coat spreads below the hip to allow for easy movement.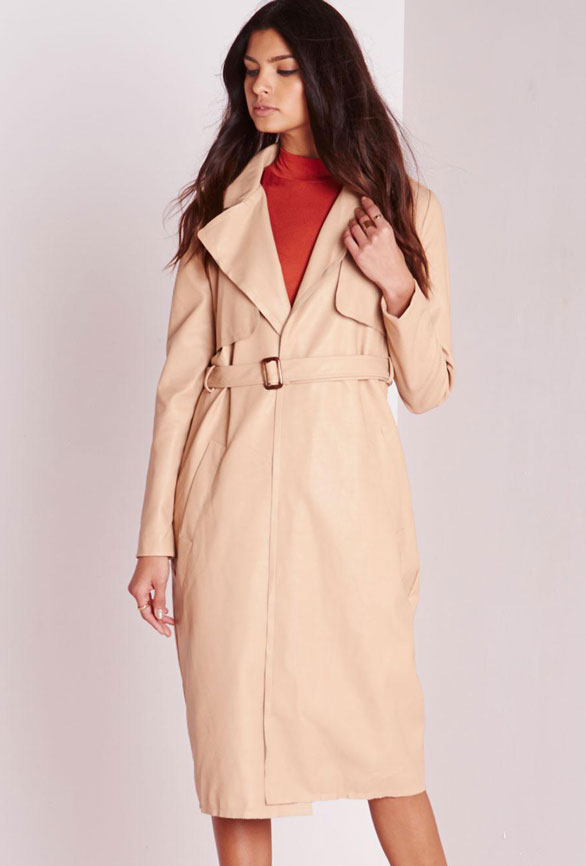 Faux Leather Trench Coat by Missguided
This long trench gives you a feminine silhouette that'll have all the heads turning. Pair with heels to be the star of any party.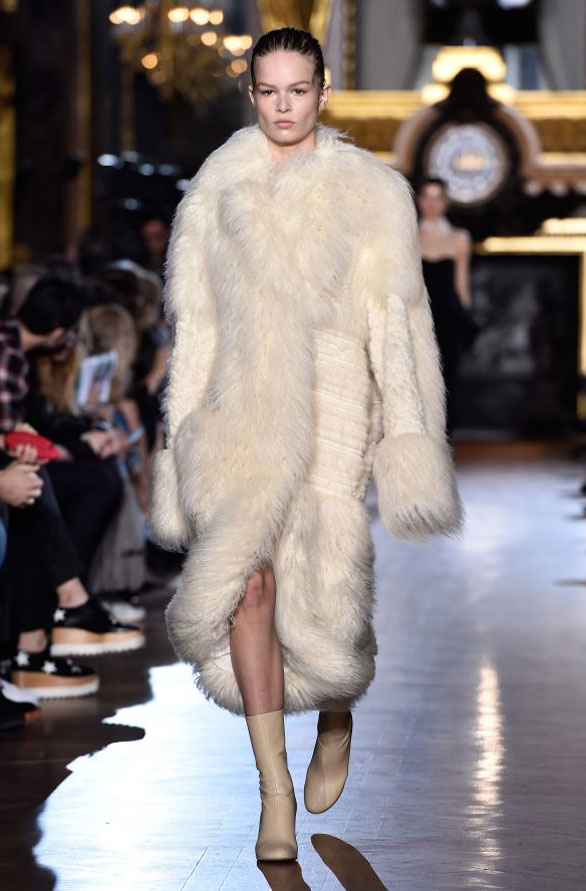 Fur Free Nyla Coat by Stella McCartney
Part of designer Stella McCartney's fur-free campaign, this long-crimped alter coat is ideal for chilly fall nights.