As Halloween comes to a close, ancestor spirits from the other realm descend upon the earth to reunite with those who celebrate Dia de los Muertos. Translated as Day of the Dead, midnight on November 1 marks the traditional Mexican holiday in which the living honor their family members who have passed on. It is a night of celebration, remembrance, and joy—characterized by colorful alters, skull decorations, costumes, candles, and an abundance of food for all. Here are seven vegan Mexican recipes to feed all the souls—both living and dead—on Dia de los Muertos.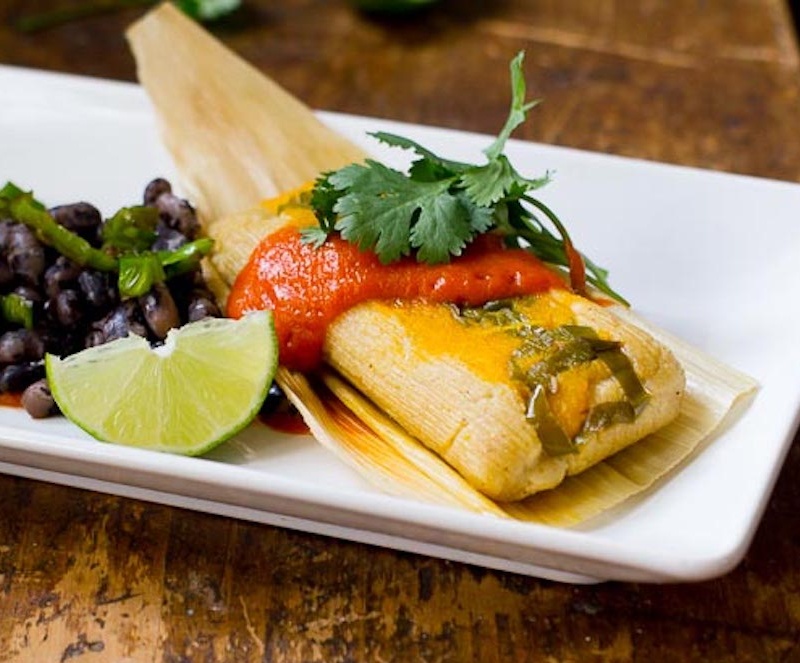 1. Pumpkin Tamales by Rachel Carr
As intimidating as they may seem to the untrained homecook, tamales are actually simple to make—you just have to put in a bit of time. As a chef and recipe developer, Carr's recipe is virtually foolproof. Trust in her instructions and wow your guests with these seasonal pumpkin-stuffed corn cakes.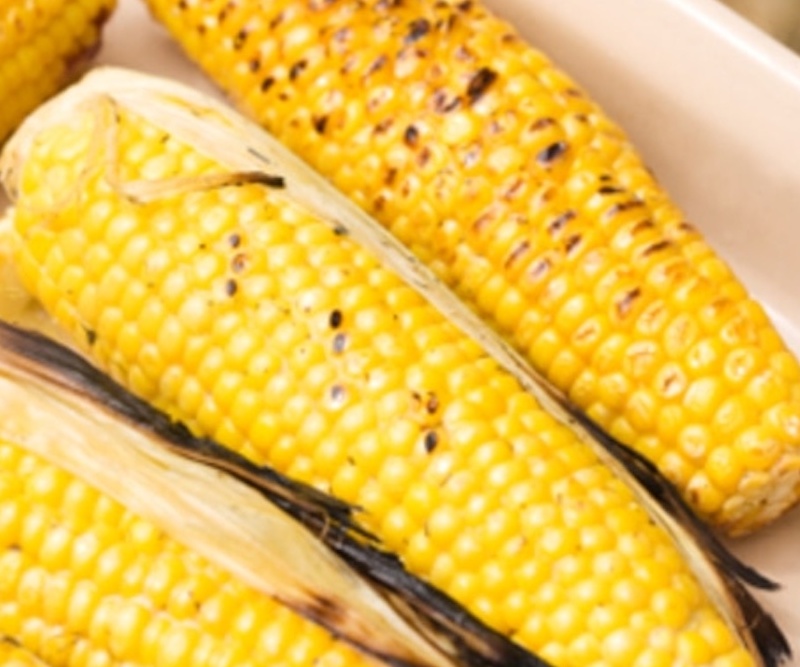 2. Bean and Corn Stuffed Poblano Peppers by Betsy Dijulio
There's no sugar-coating this; this recipe takes some work. However, your great, great abuela is worth it—you won't see her until next year, after all. Make her proud by mastering the almond-based almendra sauce and vegan queso fresco.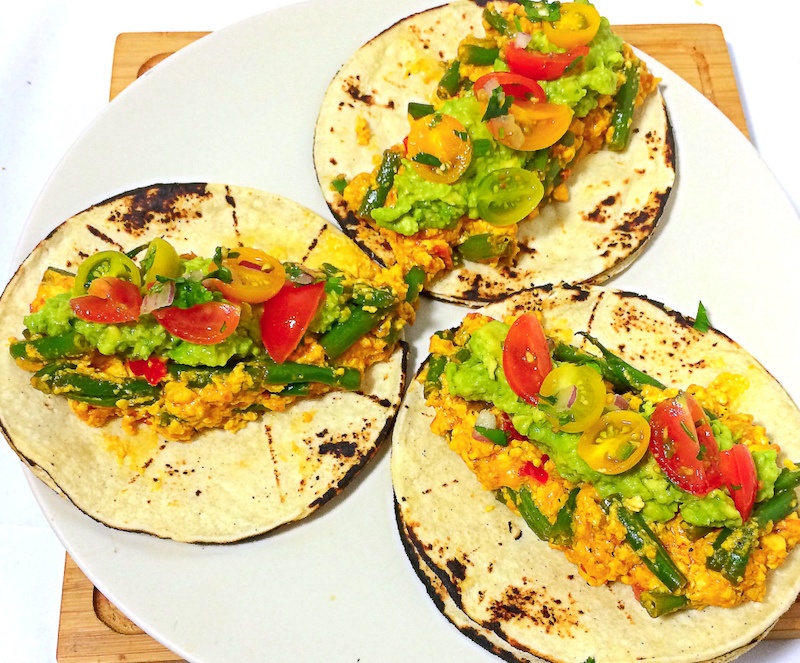 3. Tacos Ejote con Tofuevos with Homemade Corn Tortillas by Vegicano
Caution: if you make your own corn tortillas, store-bought will never be the same. Invest in a tortilla press and you might just become a tortilla-making factory of one—they're that good. Fill those freshly made masa discs with this elote (corn) and eggy tofu recipe and don't be surprised when your guests ask if you do catering.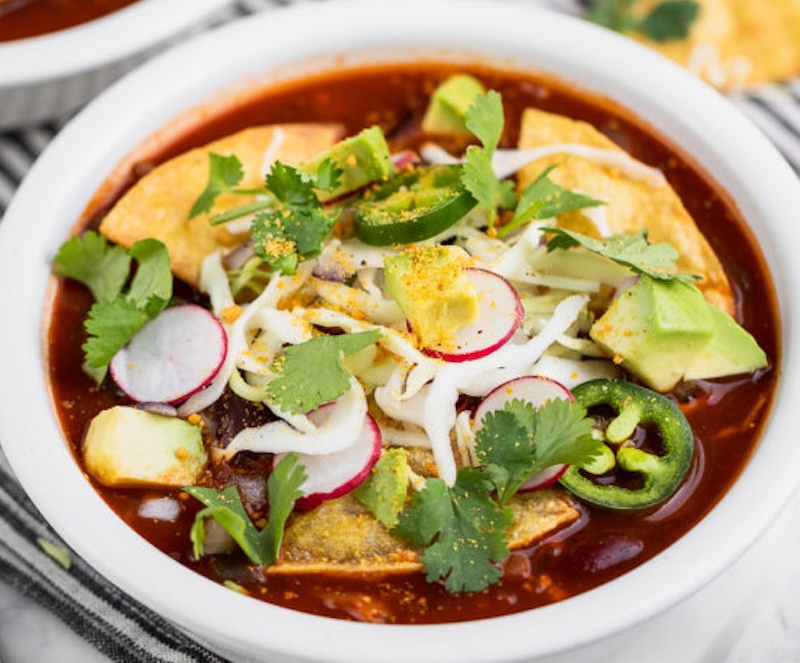 4. Vegan Pozole Rojo with Mushrooms and Red Beans by Sweet Simple Vegan
When the night gets chilly, cozy up to a warm bowl of this traditional hominy-based spicy stew. The complex flavors and various textures in this soup make it a perfect one-dish meal, so if you make nothing else, this recipe will be sure to satisfy both you and your ancestors.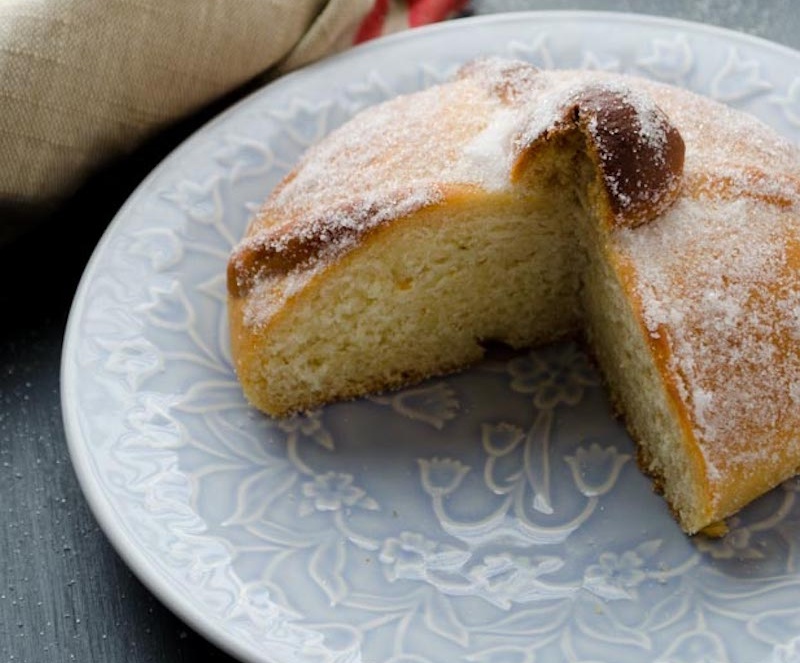 5. Pan de Muerto by Dora's Table
A holiday-specific variety of pan dulce, or sweet bread, pan de muerto is a traditional offering left at the altars of ancestors. It's a tender, yeasted bread commonly flavored with orange zest, and while it is perfect on its own, it also acts as the perfect dunking vessel into a thick, steaming cup of chocolaty champurrado.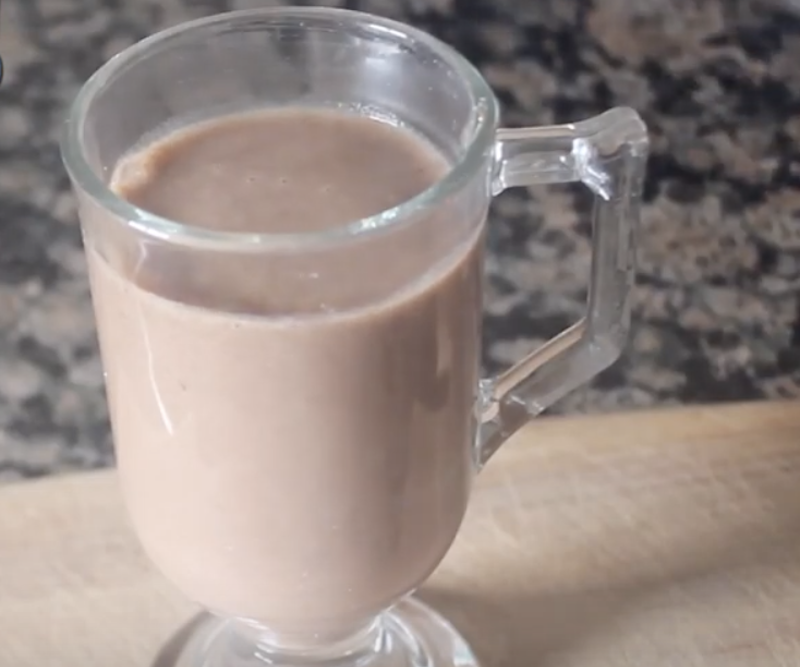 6. Champurrado by Mexvegana
Combine the thickest drinking chocolate you've ever enjoyed with the complex flavors of a Mexican spiced hot chocolate, and you're in the ballpark of the soul-warming drink known as champurrado. Thickened with masa (corn flour) and flavored with its signature piloncillo (similar to brown sugar) and sweetened Mexican chocolate discs, this beverage trumps all other chocolaty drinks.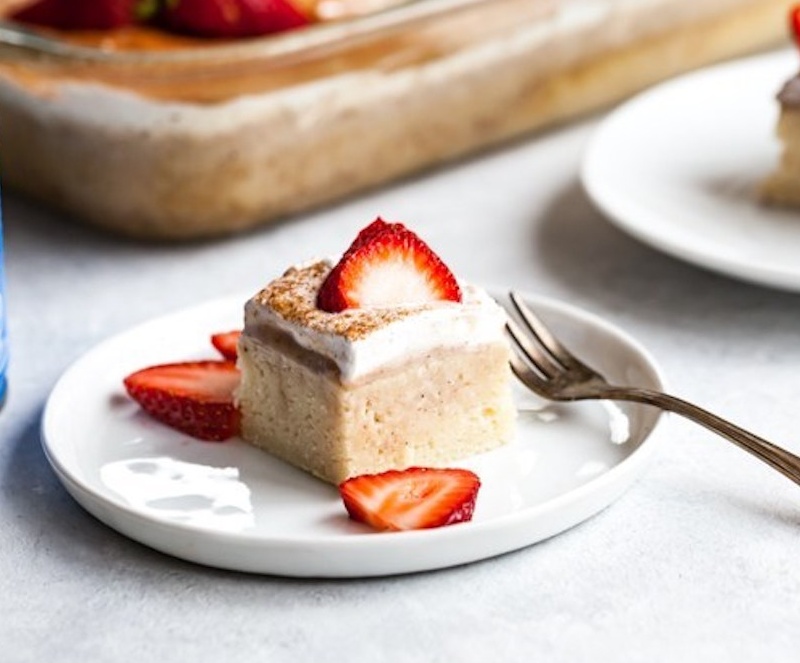 7. Tres Leches Cake by Carrots & Flowers
Literally translated into "three milks," this adored Mexican dessert is unbelievably moist and sinfully sweet. Considering the fact that this sponge cake is soaked in vegan sweetened condensed milk, you'd think it would be soggy, but it actually gets better the longer it sits. If you don't polish off this decadent treat, your great uncle will certainly take it with him when he crosses back over to the Chicunamictlán, or Land of the Dead.
Tanya Flink is a Digital Editor at VegNews as well as a writer and fitness enthusiast living in Orange County, CA.