Current social distancing orders are driving untold numbers of home-bound vegans into their kitchens to knead bread dough and hand-mix cookies as a way to cope with life under quarantine—and that stress-relieving pastime just so happens to be what VegNews editors have been doing a lot of lately, too. We know that one of the best ways to ease anxiety can be found right in our own kitchens, and these days more than ever we can't imagine life without our mixers, spatulas, and fully stocked baking cabinets. Here are the eight recipes we turn to on days when we're in need of a good baking session. Be warned: these recipes will make you want to start preheating your oven, too.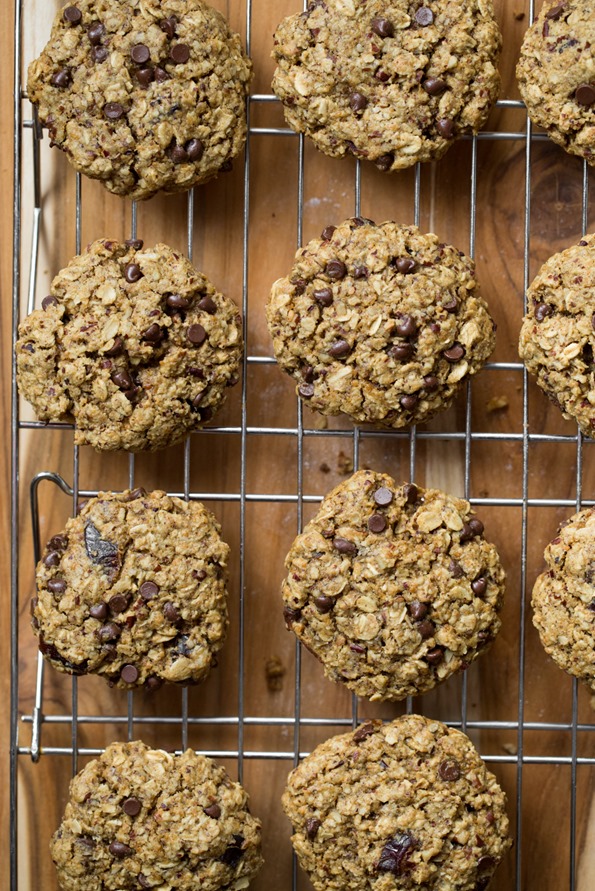 1. Turtle Oatmeal Cookies
When in need of a cookie that is equally comforting and impressive, VegNews New Products Editor Sarah McLaughlin turns to Angela Liddon's Turtle candy-inspired oatmeal cookies, which are hearty and chewy and studded with pecans, chocolate, and Medjool dates. "I've made them for friends and family and they're always a hit," McLaughlin said. "A really good cookie if you like texture and crunch and chewy all in one."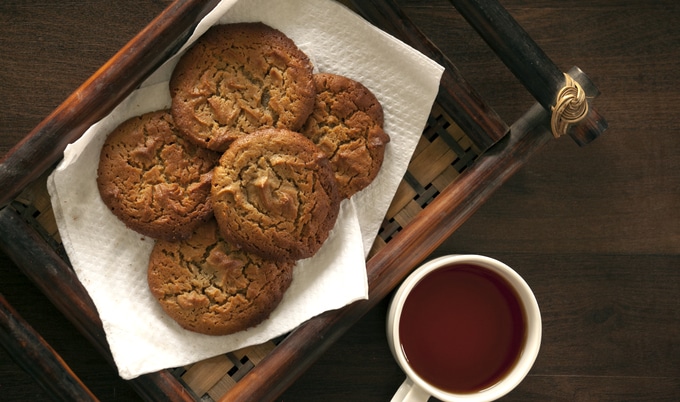 2. Soft Peanut Butter Cookies
VegNews Senior Editor Richie Bowie delights in cookies that are rich and sweet, which is why his go-to happens to be this peanut butter-loaded cookie made with vanilla bean paste—a not-so-secret baking staple that adds a heavenly vanilla aroma and flavor that will change your life.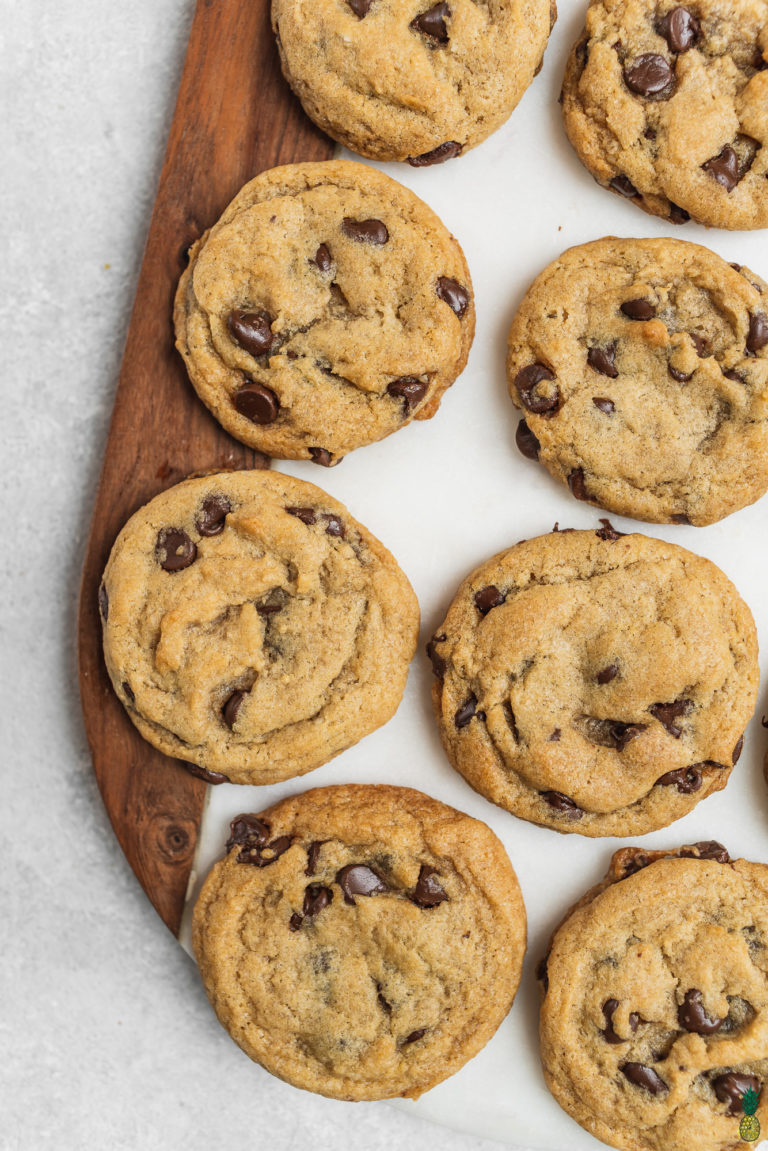 3. Classic Chocolate Chip Cookies
The classic chocolate chip is what Assistant Editor Aruka Sanchir bakes up when in need of a sweet treat. "They're super easy, use simple ingredients, and smell amazing," Sanchir said. Better still: you can make the dough and freeze it for later, or layer the dry ingredients in a mason jar to leave at your neighbor's front door. Do you really need further convincing?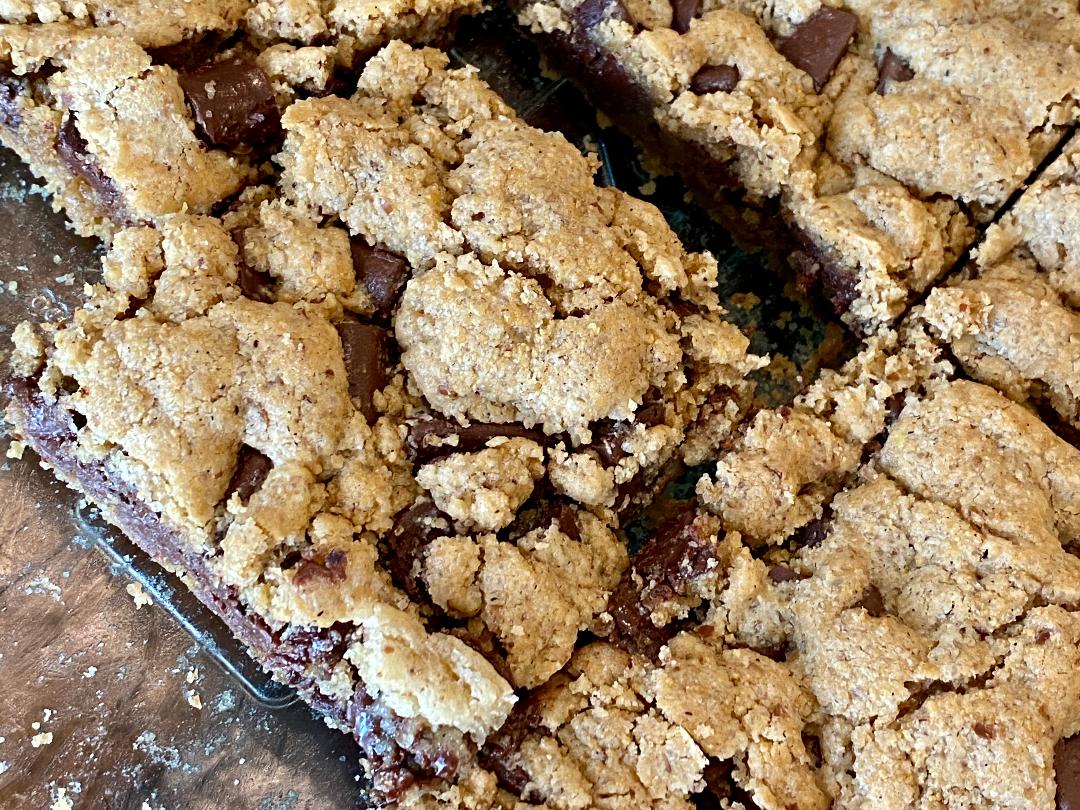 4. Peanut's Bake Shop Cookie Kits
VegNews Digital Editor Tanya Flink fully admits that she fails hard when it comes to cookie baking. "Ask me to make a pie, tiered cake, croissants, or virtually anything else, and I'm game, but cookies rarely turn out for me," she said. On days when a cookie craving hits, though, Flink turns to Peanut's Bake Shop's vegan cookie mixes and transforms them into slutty cookie bars. "I use the Chocolate Chip mix for the base, add a layer of Oreos and dollops of peanut butter on top, then smooth a layer of the Midnight Chocolate Chunk dough on top of that. Bake it off, and you've got an incredible cookie bar! Super moist, tender, gooey, and perfectly sweet."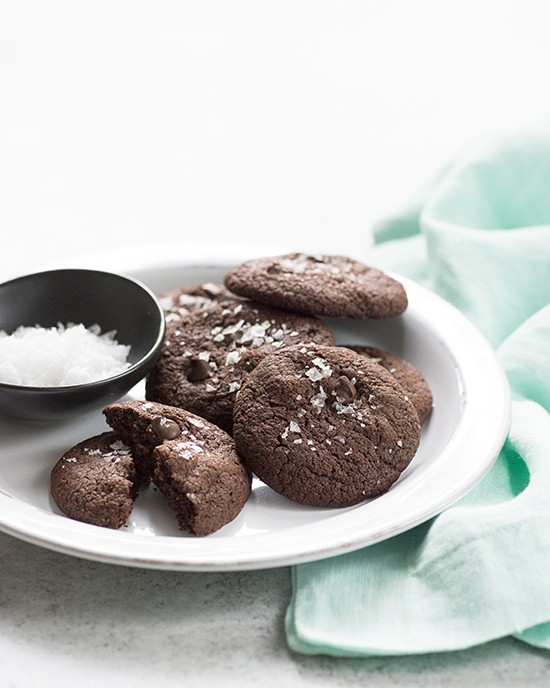 5. Salted Chocolate Cookies
These soft chocolate gems are a spin-off of an old recipe from VegNews News Editor Nicole Axworthy's vegan food blog that she frequently revisits when a chocolate craving hits. Made with a dash of balsamic vinegar and topped with flaked sea salt—both of which enhance the undeniable chocolate goodness—we have no doubt you'll find them irresistible, too.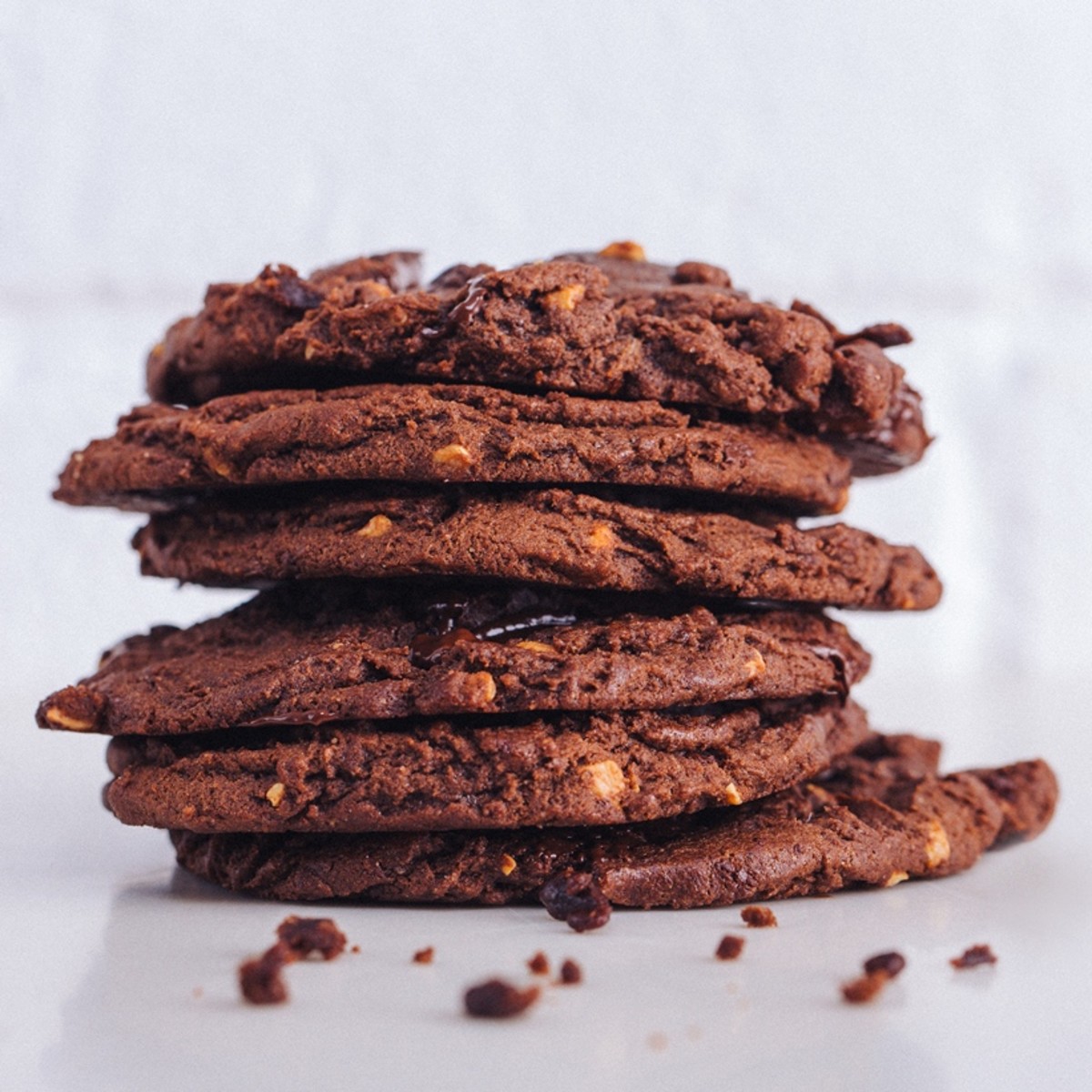 6. Chewy Dark Chocolate Cookies
This now-viral recipe from United Kingdom-based sandwich shop Pret A Manger is the cookie Senior News Editor Anna Starostinetskaya turns to when she's in the mood to bake. Studded with almond pieces and chunks of dark chocolate, it's no wonder they've quickly become her favorite. Our tip: Stash them in the freezer so you don't eat them all at once.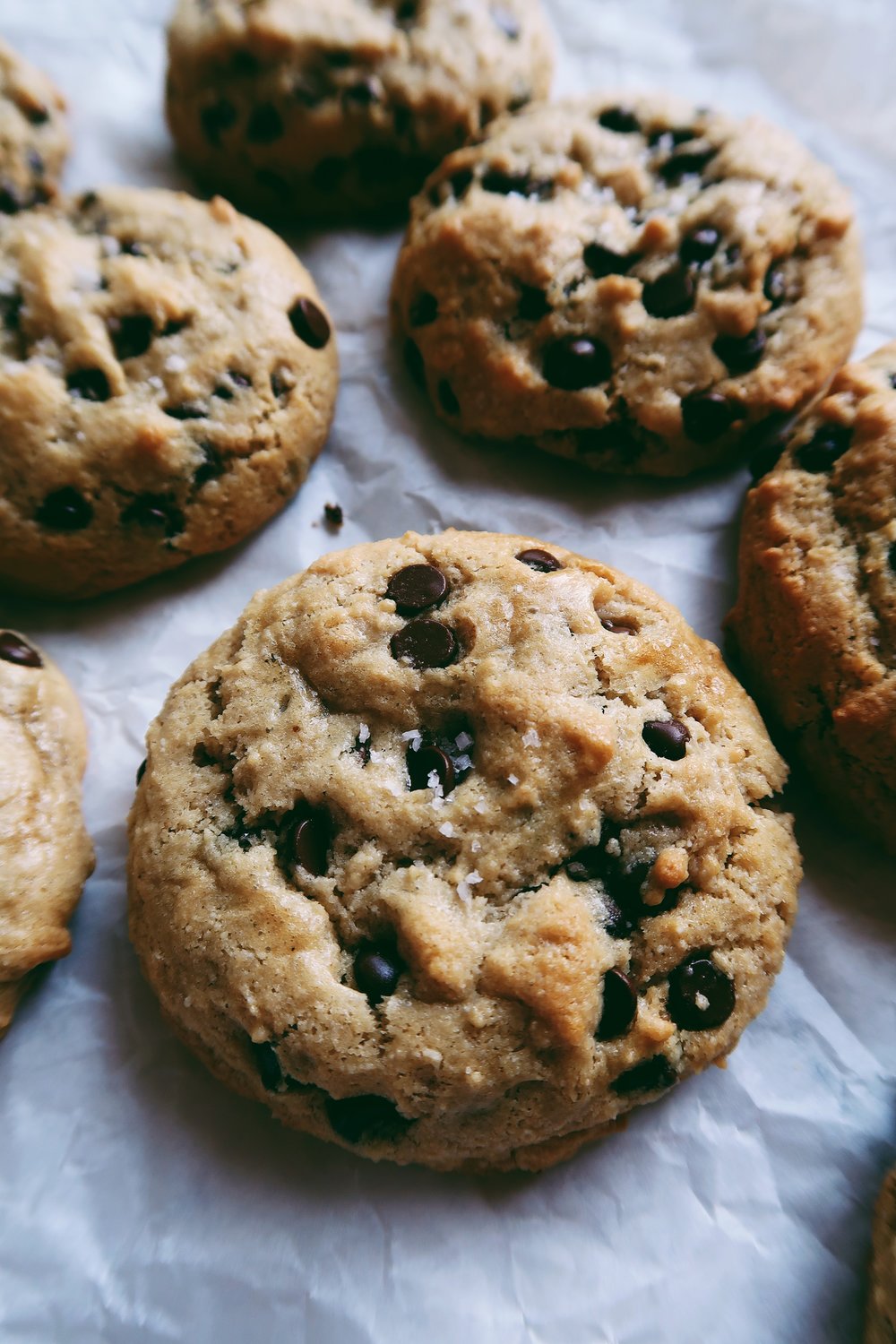 7. Life-Changing Chocolate Chip Tahini Cookies
VegNews Editorial Assistant Jocelyn Martinez doesn't shy away from a veganizing challenge, and these cookies are no different. The recipe calls for a chicken egg, but Martinez simply substitutes flax egg. "These cookies are perfectly soft and chewy," she said. "When I'm on a cookie kick, this is always my go-to. Kale Junkie's recipe is easy, quick, just the right amount of sweet, and can be easily made vegan."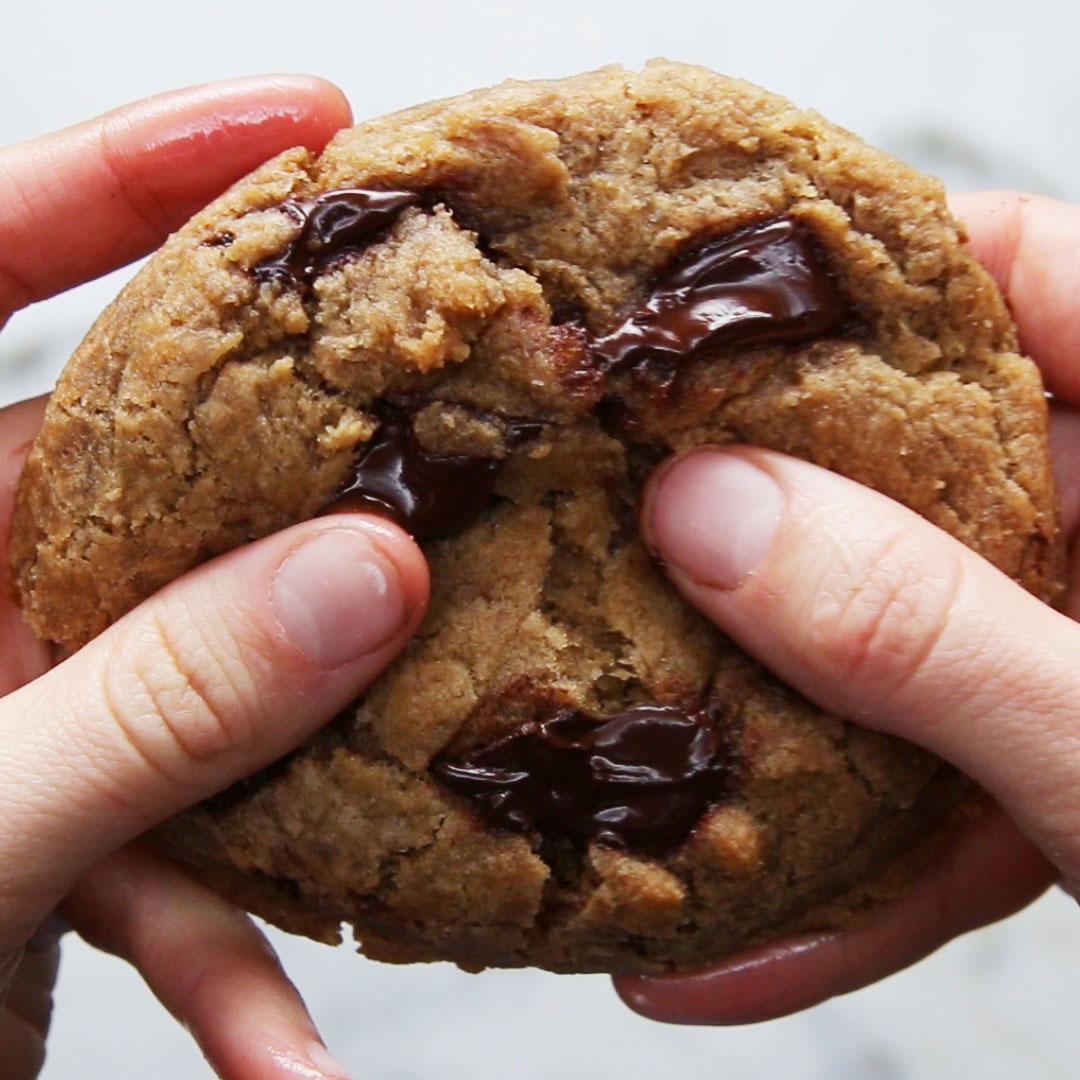 8. Chocolate Chip Cookies
VegNews Senior Online Features Editor Jasmin Singer sticks to the tried-and-true when it comes to cookie baking. These classic chocolate chip cookies use all the standard ingredients along with heaps of semi-sweet and dark chocolate chunks. Take it up a notch by sandwiching the freshly baked cookies between a thick layer of vegan vanilla ice cream, and devour promptly.
Nicole Axworthy is the News Editor of VegNews and author of DIY Vegan who always turns to cookie-baking in times of stress.