This German-based grocery chain expanded to the US in 1976 and since then, has slowly gained a cult-following thanks to its innovative, house-brand products and affordable prices. Now with over 60 locations in California, and more plant-based options than ever before, this store has us getting in on the craze and filling our carts with these 18 vegan goods.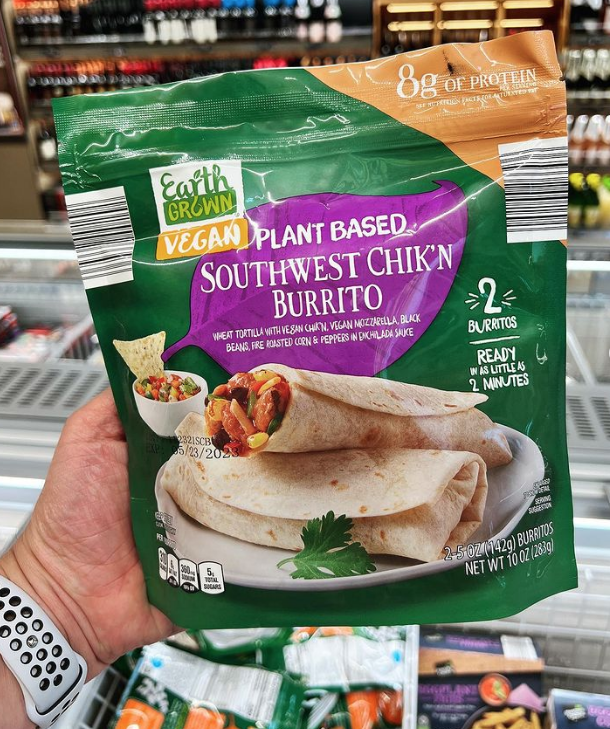 @bigboxvegan
1 Plant-Based Southwest Chik'n Burrito
These frozen, savory, vegan, meatless chicken burritos are filled with melty vegan mozzarella, black beans, fire-roasted corn, and peppers in an enchilada sauce and make for a super easy weeknight meal!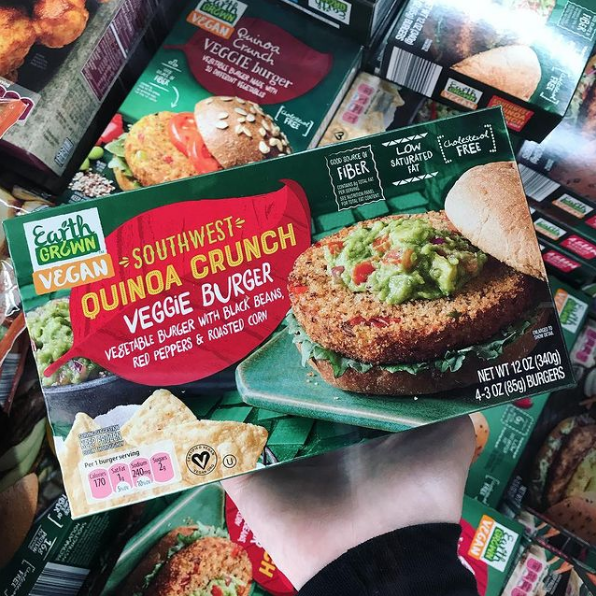 2 Vegan Quinoa Crunch Burgers
Protein-packed black beans, sautéed red peppers, and roasted corn make up these thick, vegetable-loaded, crispy patties. We can't wait for grilling season.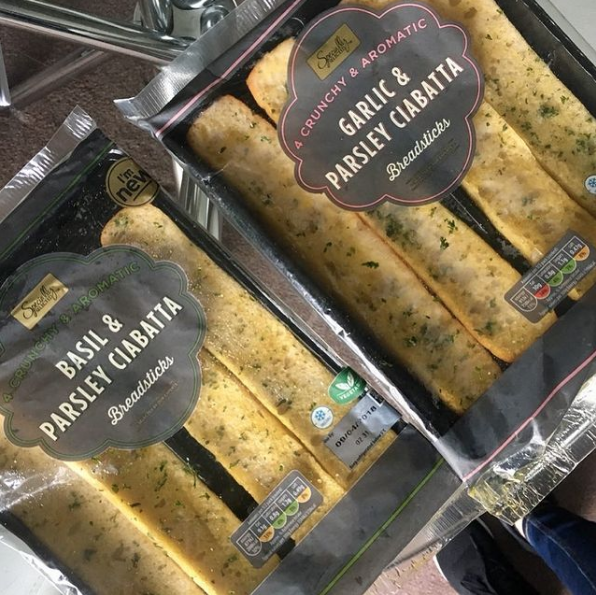 @lazzyvegan
3 Ciabatta Breadsticks
Accidentally vegan breadsticks? We're so here for that, Aldi. Choose between herbaceous basil and parsley or savory garlic and parsley to dip in zesty, saucy marinara for the perfect side to your pasta dinner.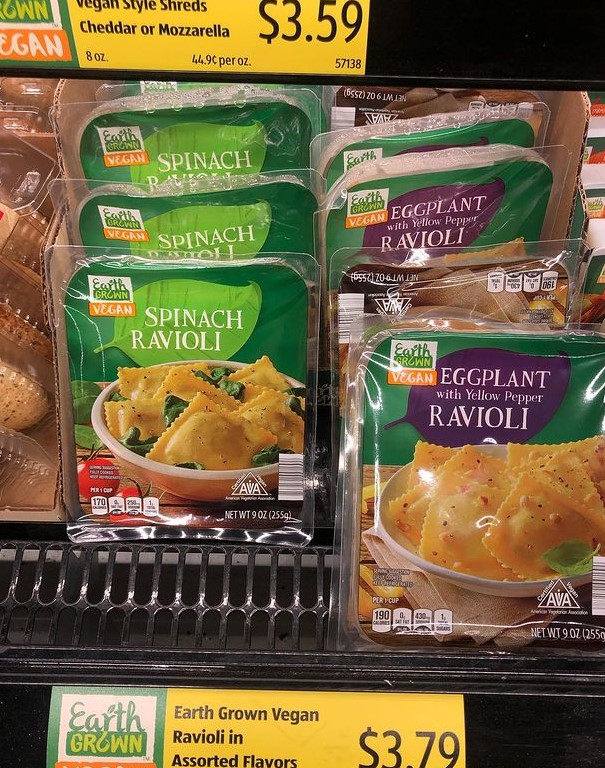 @veganlifebyellyn/Instagram
4 Vegan Ravioli
Toss these ready-to-go vegan raviolis in fresh, bright pesto for a quick weeknight meal that's sure to satisfy your craving for Italian food. Our tip? Sprinkle liberally with Violife vegan parm for the ultimate pasta night meal.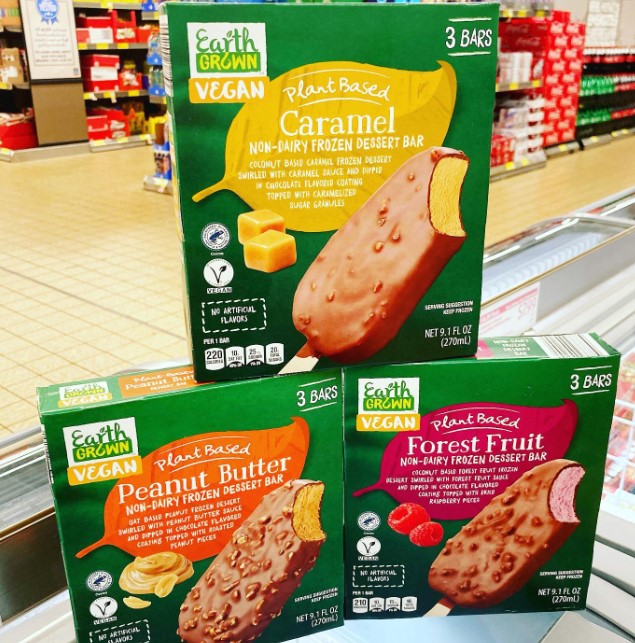 @aldifavoritefinds/Instagram
5 Vegan Ice Cream Bars
Don't let the oat milk base fool you; these ice creams are very, very creamy. Dipped in chocolate and covered with a roasted peanut, caramelized sugar, or raspberry crunchy coatings, these make the perfect end-of-the-night sweet bites.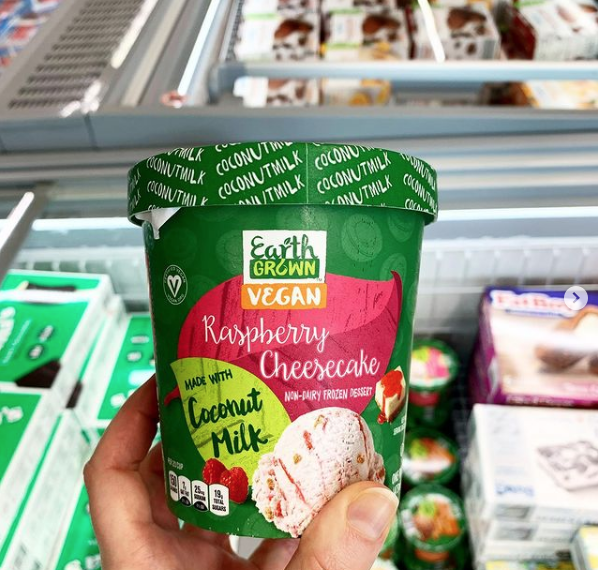 @vegaroundtown
6Raspberry Cheesecake Coconut Ice Cream
This pint of coconut-based ice cream is so delicious. Even better? Turn it into a sundae with dairy-free hot fudge and whipped cream.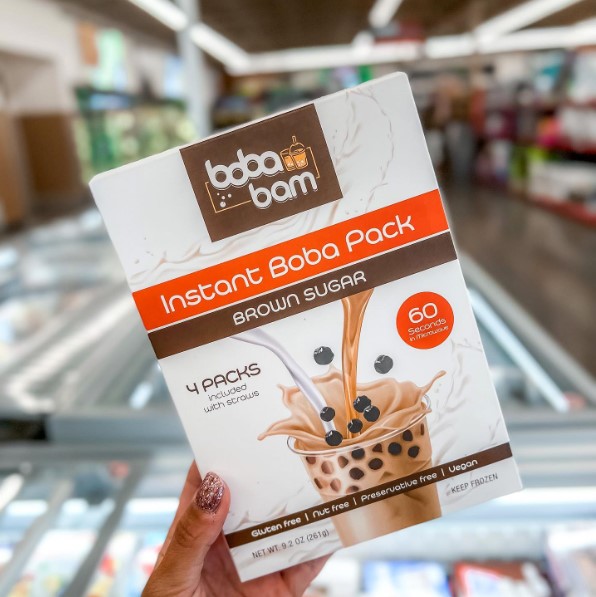 @aldi.mademedoit/Instagram
7 Boba Bam Boba Packs
These totally vegan, at-home, brown sugar-flavored boba packs take just a minute to prepare and even come with a giant, boba-sized straw to get that classic experience at home.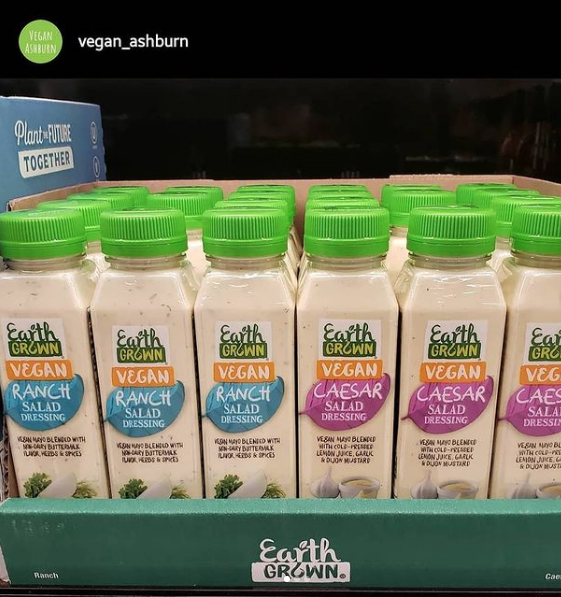 @aldivegan
8 Vegan Caesar and Ranch Salad Dressing
Yes, even Aldi has its own house-labeled, creamy vegan dressings! Even more important? It's only $4 per bottle! What a steal.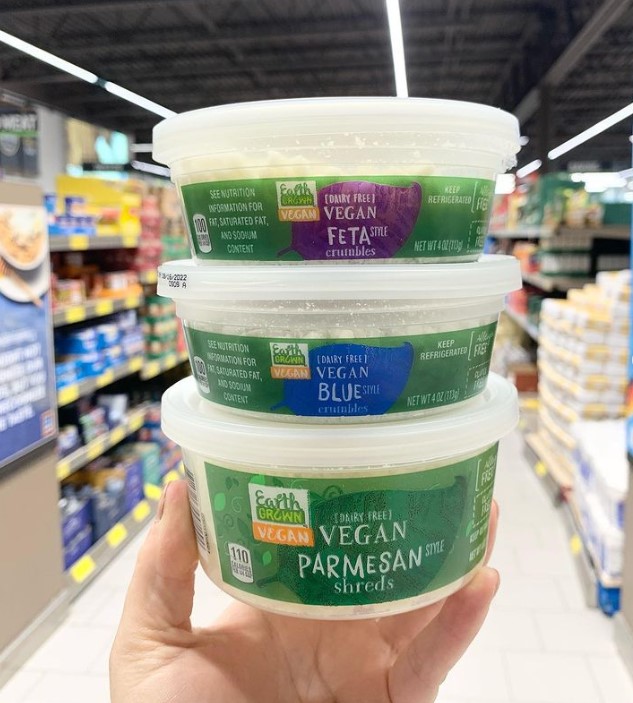 @aldiforpresident/Instagram
9 Vegan Cheeses
From feta to bleu cheese to parm, this bargain-friendly grocer has a wide selction of dairy-free goodness. Pile on top of homemade pizzas, stuff them inside gooey quesadillas, and layer them into mile-high dips. However you eat them, these vegan cheeses are a staple.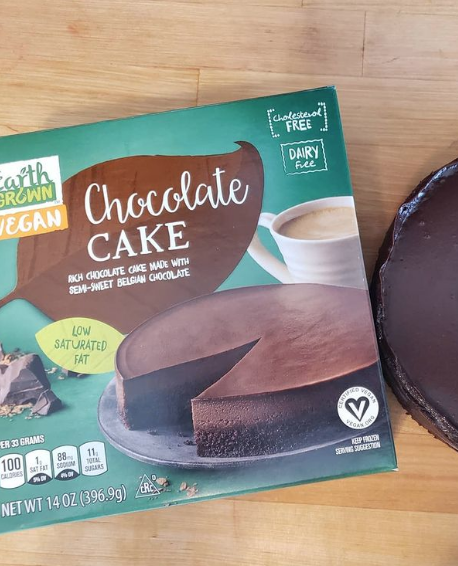 @detroitvegantwins
10 Vegan Chocolate Cake
Deliciously fudgy, rich Belgian chocolate cake is just one grocery trip away. Pair this with a scoop of dairy-free ice cream for a perfect dessert!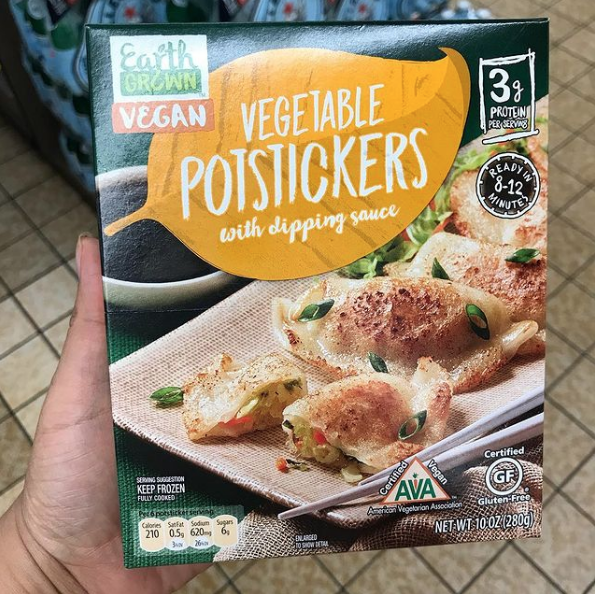 @thefoodduo
11 Vegetable Potstickers
Fry these delicious little pockets up to serve as an appetizer at your next dinner party, or toss them into a bowl with rice, avocado, and cabbage for a quick weekday meal. They take only 10 minutes to go from frozen blocks to golden brown and ready-to-eat.
12 Vegan Cheese Sticks
Choose between Mozzarella or Cheddar breaded cheese sticks as a quick meal or midnight snack. Our personal favorite? Air fry them to perfection and then layer into a sub sandwich.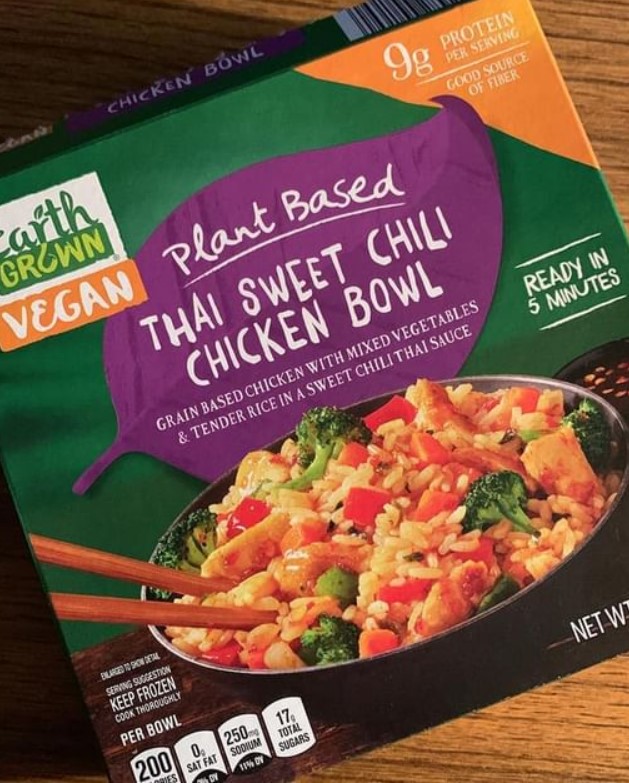 @jolola13/Instagram
13 Thai Sweet Chili Chicken Bowl
This easy, heat-and-eat bowl made with seitan-based chicken, broccoli, peppers, and onions is given a burst of flavor thanks to the sticky sweet sauce.

@theamazingaldi
14 Traditional Falafel
When you're rushing to pull a meal together, keep the hangries away with these easy and tasty heat-and-eat falafel balls. The garlic and herb or original are all delicious over salads, tossed in wraps, or simply dipped in hummus.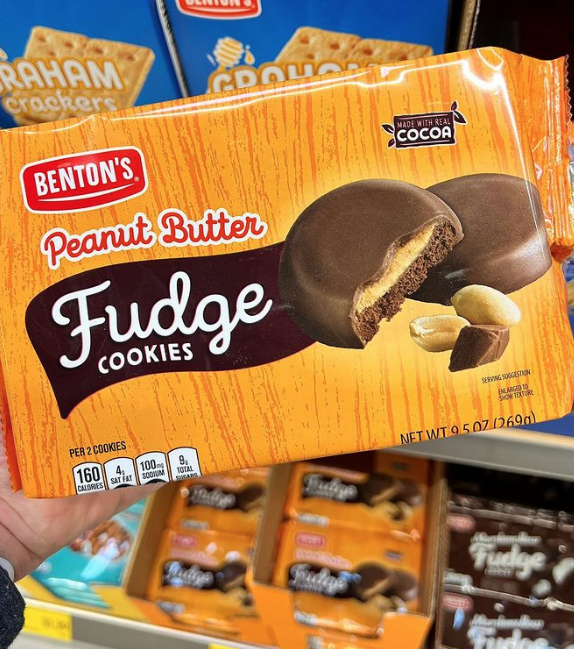 @bigboxvegan
15 Peanut Butter Fudge Cookies
These accidentally-vegan cookies are so delicious and reminscent of cult-favorite Girl Scout Cookies.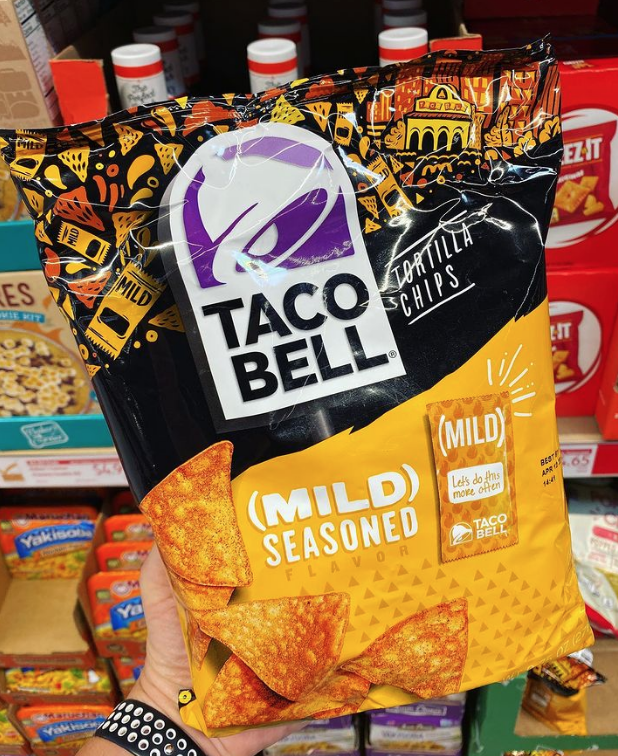 @bigboxvegan


16 Taco Bell Chips
This mega-popular-with-millennials fast-food chain debuted tortilla chips in their signature sauce flavors (Classic, Mild, and Fire) last year and now you can snag them on your next trip to Aldi.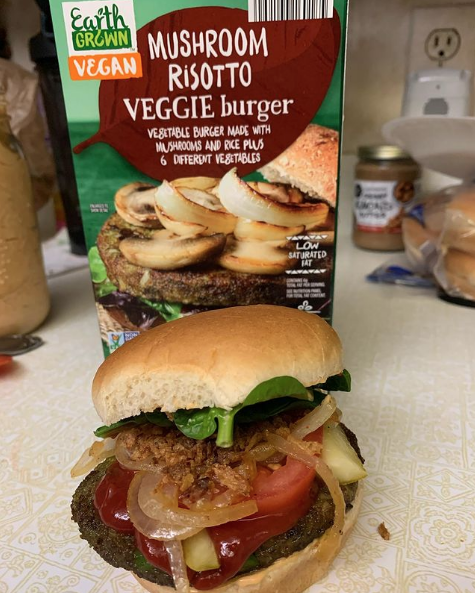 @vanessacooksvegan
17 Mushroom Risotto Veggie Burger
All the taste of creamy risotto in burger form! These tasty vegan burgers are packed with the nutrients and taste from six different vegetables and the satiating carbs from brown rice. Top these with more carmelized mushrooms and onions, vegan mayo, and fresh tomatoes for a tasty and quick meal.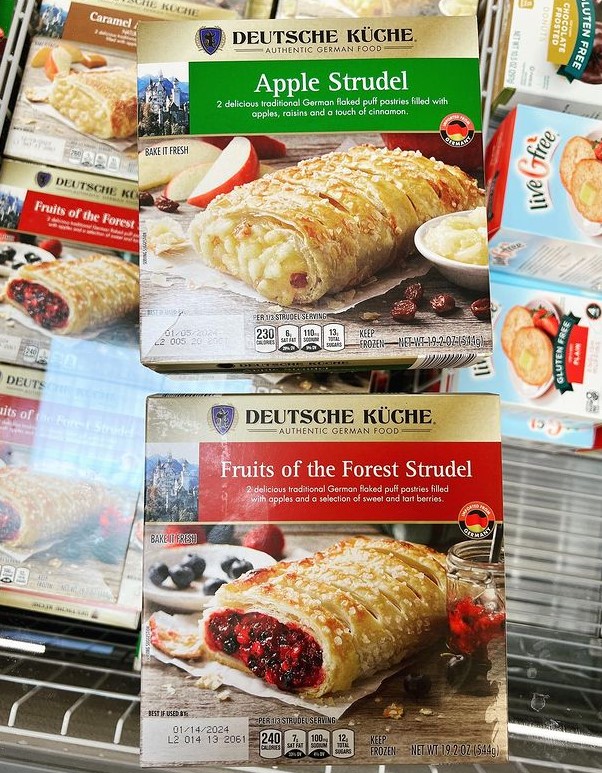 @bigboxvegan/Instagram
18 Accidentally Vegan Fruit Strudels
Find these accidentally vegan treats in the freezer section. The flaky German pastries are filled with sweet and tart fruit and heat up quickly in the oven.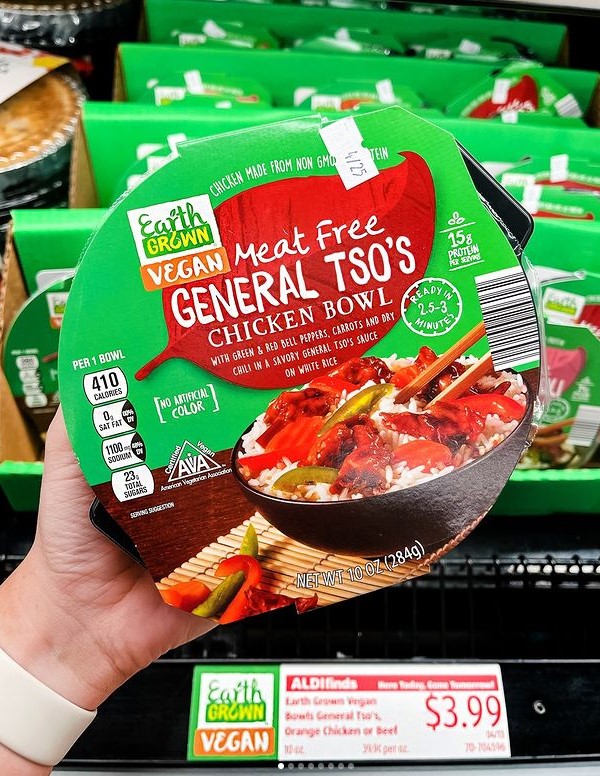 @aldiusa/Instagram
19 Meat-Free General Tso's Chicken Bowl
Green and red bell peppers, carrots, fiery red chilies, vegan chicken strips, and spicy and savory General Tso's sauce makes this heat-and-eat meal a definite must-try.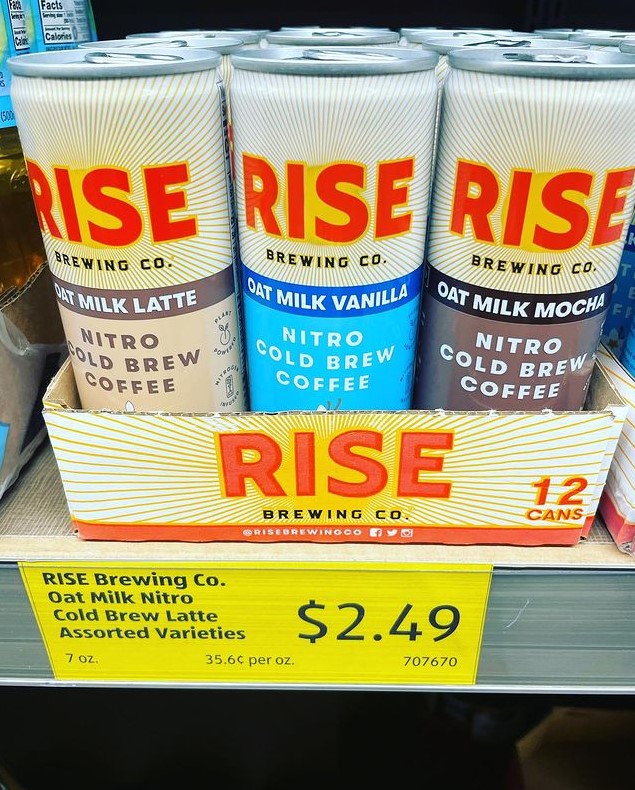 @addictedtoaldi/Instagram
20 Rise Oat Milk Nitro Cold Brew Coffee
Pop a few cans of these oat milk cold brew nitro lattes in the fridge as an easy, grab-and-go way to get your caffeine fix in the morning.
For more vegan shopping guides, read:
The 32 Best Vegan Food Finds at Walmart
The Essential Vegan Guide to Trader Joe's
20 Vegan Things at Target You Need To Try