What would an Easter basket be without candy or chocolate? To make it easy to fill your own, we've sorted through some of the best vegan Easter options—including some that will appeal to chocolate naysayers, too—so that your basket can be overflowing with the cutest and tastiest cruelty-free treats. Better still, they all ship nationwide, so be sure to get your order in soon.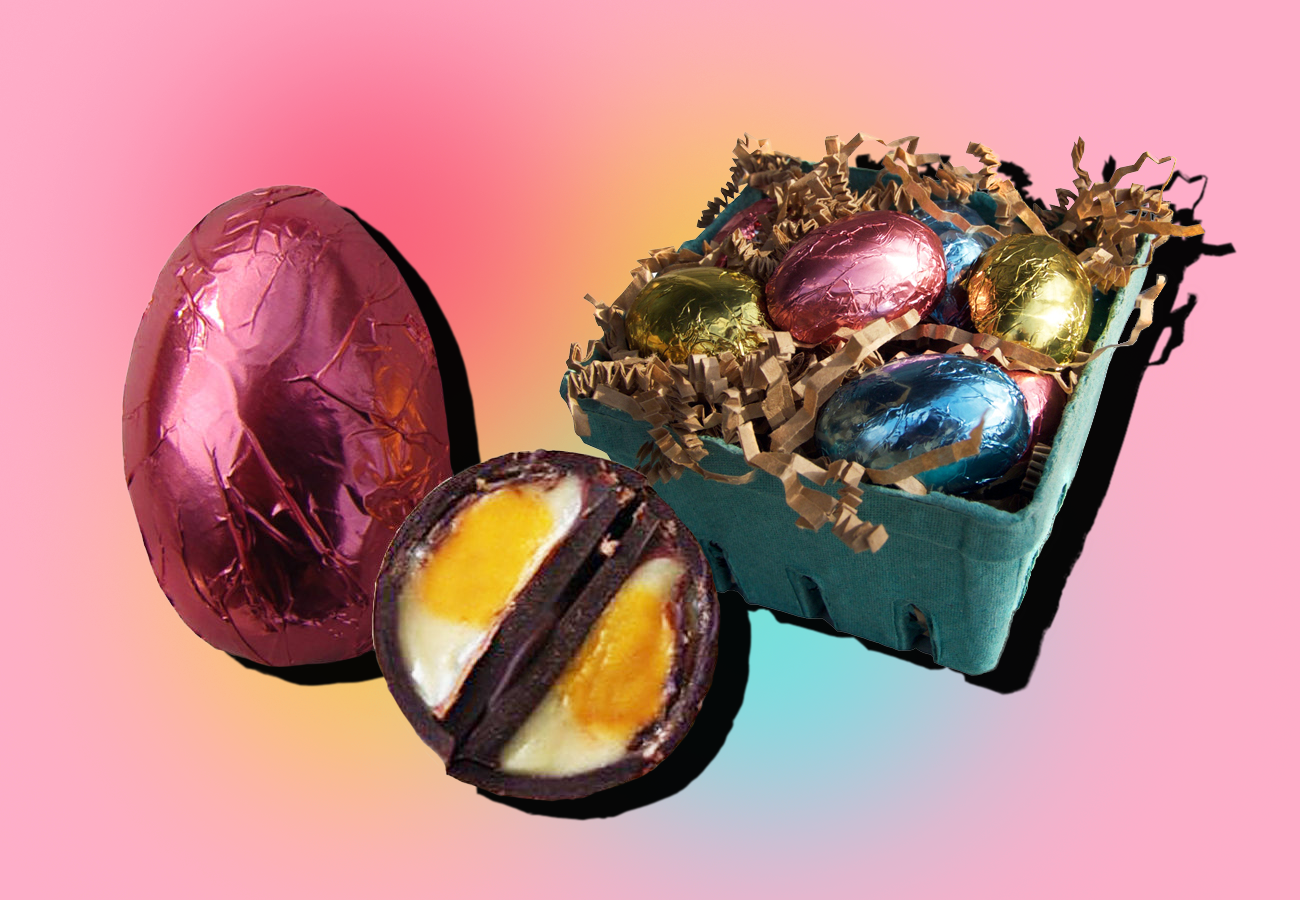 This traditional Easter egg basket is a dream come true for vegans. The farmer's market pint contains a dozen vegan chocolate eggs in three flavors: English Cream (who needs Cadbury's anyway?), Peanut Butter (the best pairing for chocolate, in our opinion), and Milk Chocolate Marble (dark and white chocolate swirled together). Each egg is wrapped in colorful foil and all of the packaging is eco-friendly.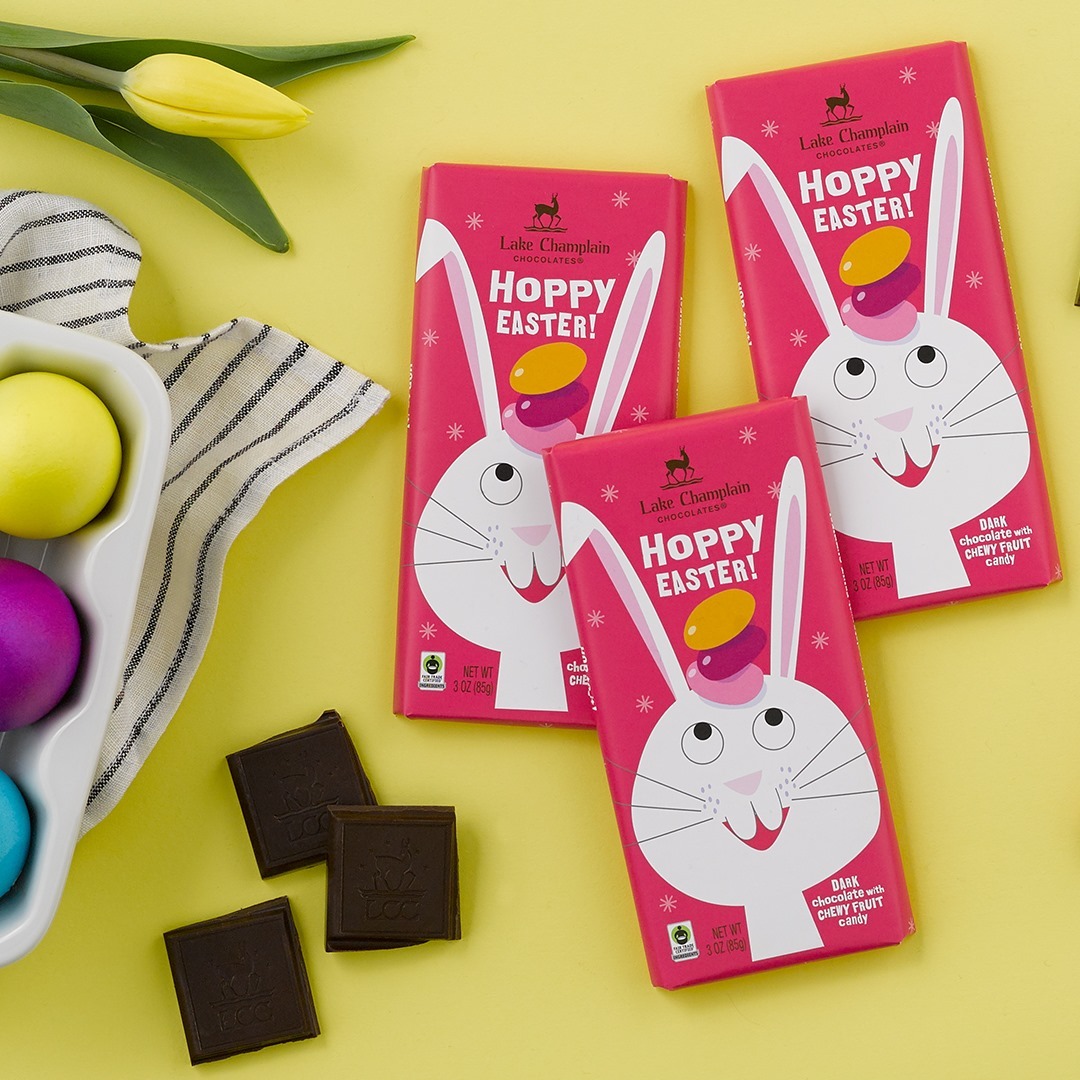 Everyone needs candy in their basket. This Easter candy bar is solid dark chocolate with fruity pieces of raspberry and cherry gummy candies in every bite. We also love that it's organic and fair trade certified, making it the perfect addition to baskets for kids and adults.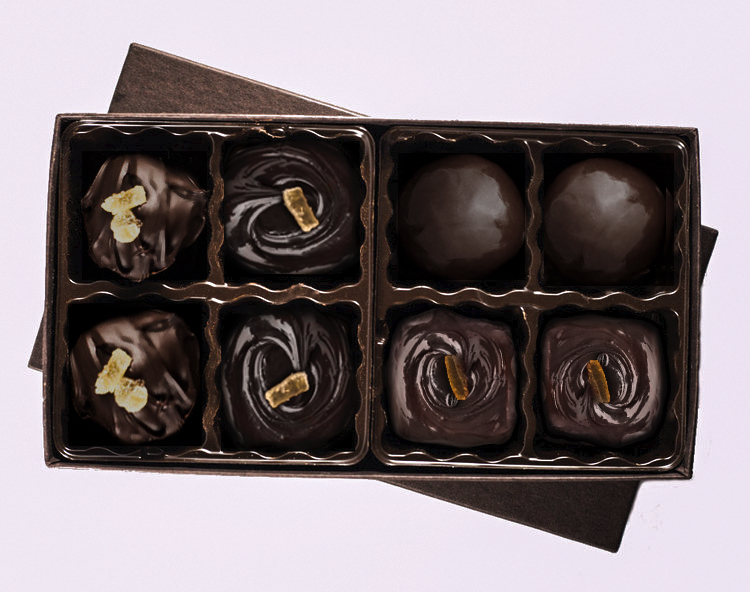 Elevate that Easter basket with these handmade dark chocolate truffles, available year-round from one of the best vegan chocolate shops in the country. The mix includes two truffles of each of these heavenly flavors: Luscious Lemon, Spicy Ginger, Energizing Espresso, and Midnight Passion.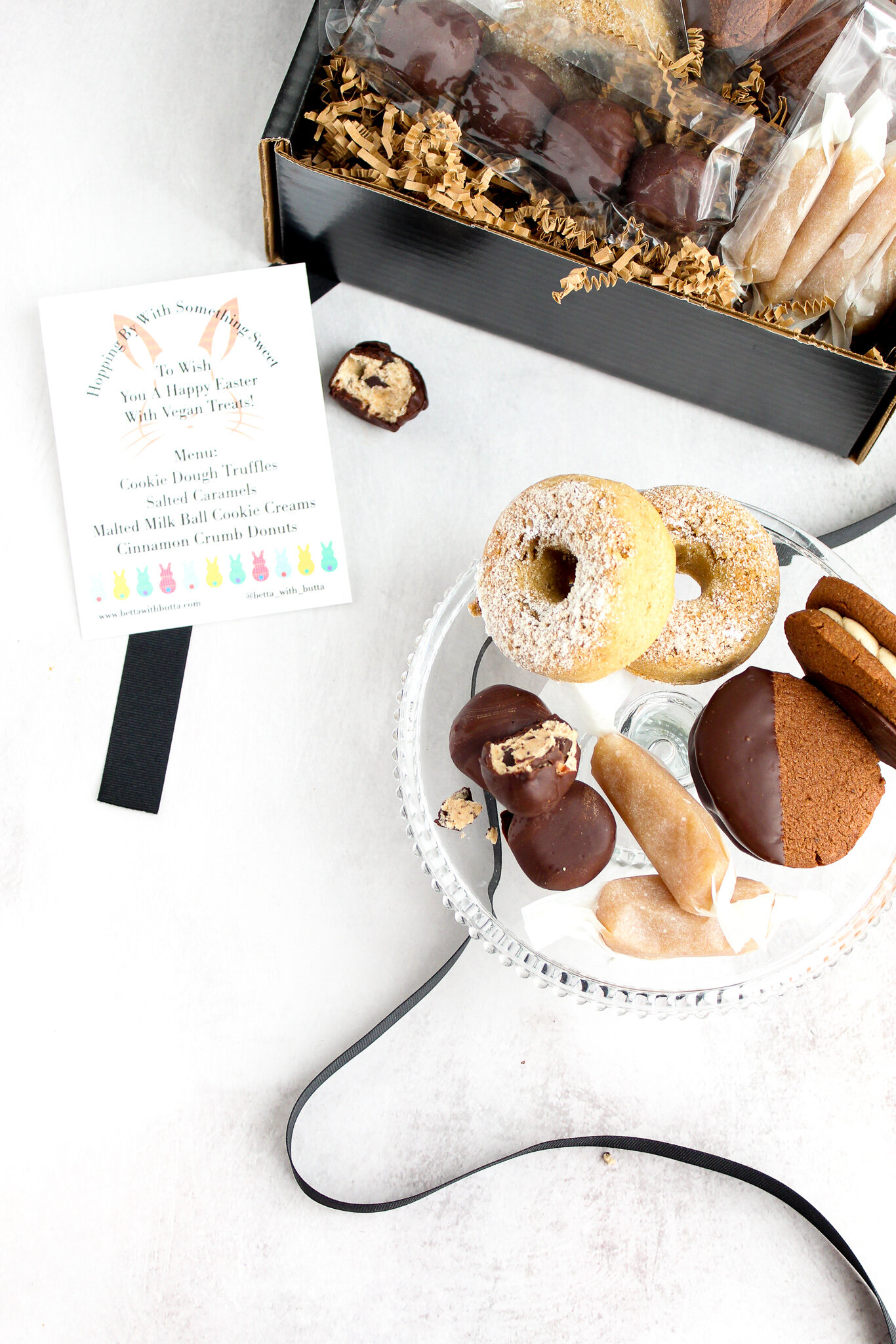 If your sweet tooth leans toward non-chocolate sugary treats, this vegan box is a must. In one box, you'll get a four-pack of salted caramels, four cookie dough truffles, two malted milk ball cookie creams, and two cinnamon crumb donuts.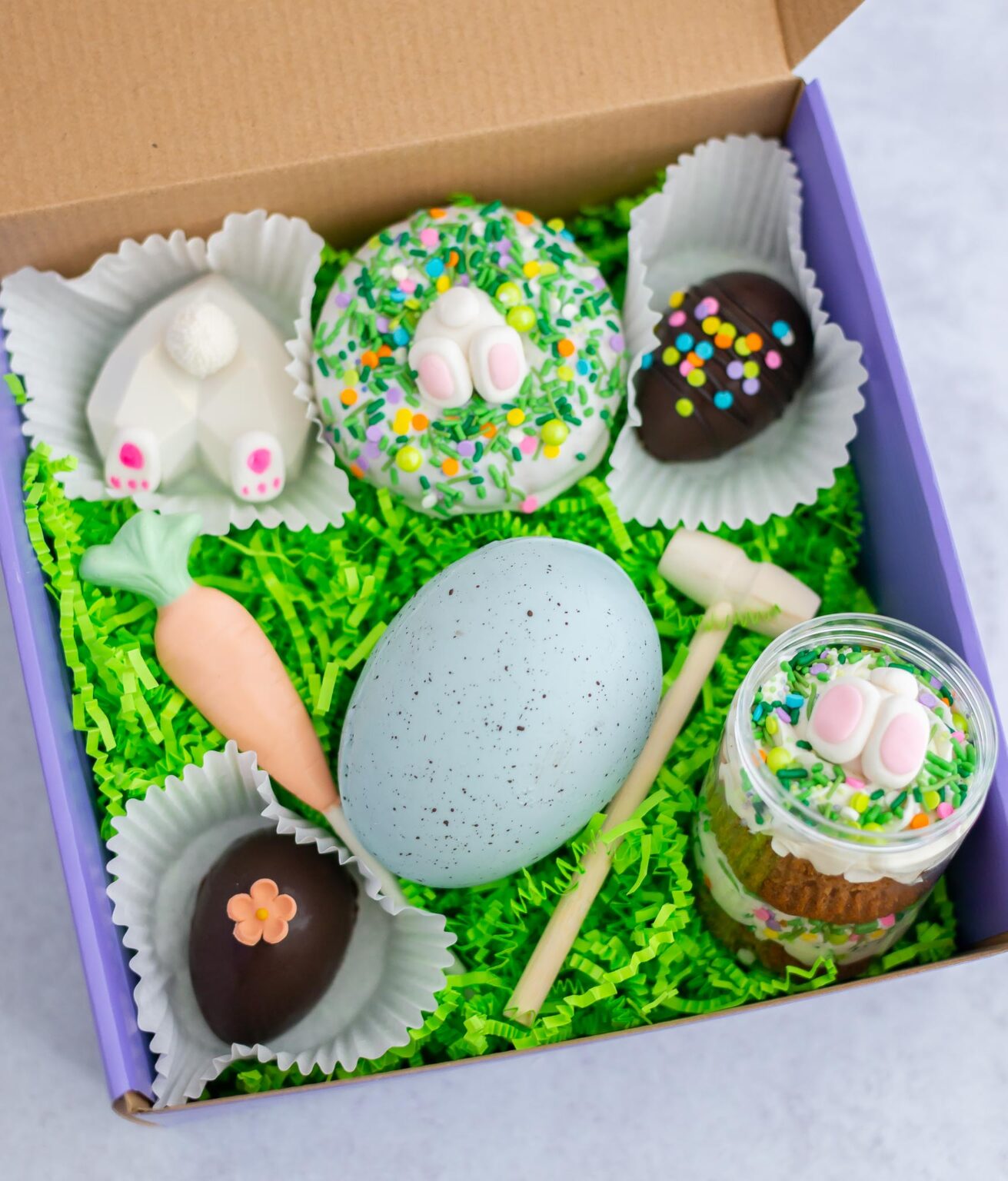 You will love being vegan when you take a peek inside this cute and colorful gift box where the candy is laid out on bright green paper grass. Center stage is a blue Robin's egg with its own mallet so you can crack the white chocolate to get the candy out. Then take note of the white bunny-butt donut, carrot cake jar, carrot lollipop, peanut-butter-filled egg, Cadbury-style cream egg, and chocolate cakesickle bunny. Can life get any sweeter than this?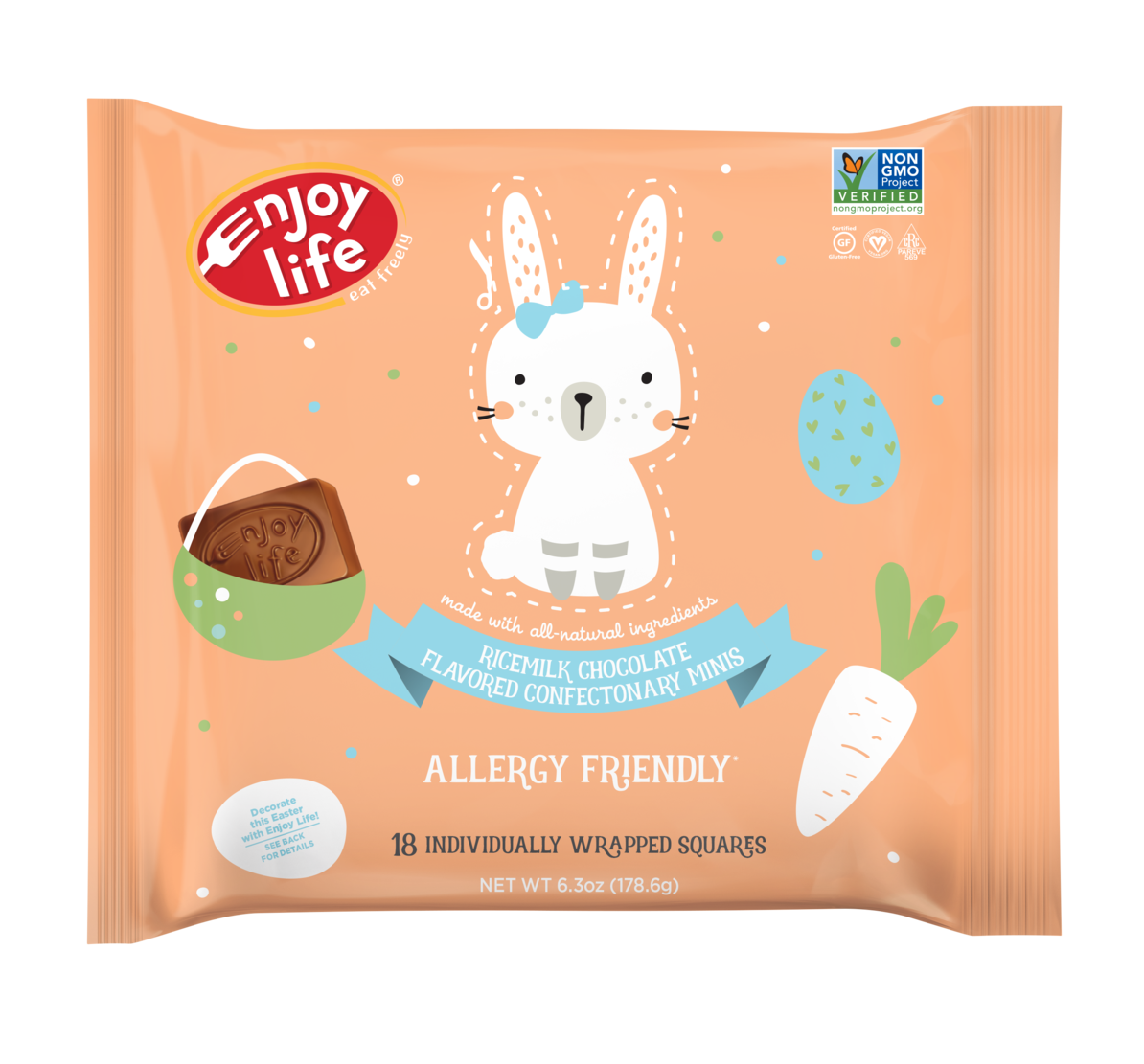 Love mini chocolate bars? Then feast your eyes on these little gems. This bag is filled with 18 individually wrapped rice-milk chocolate bar squares that are free of 14 allergens, so you can share with everyone.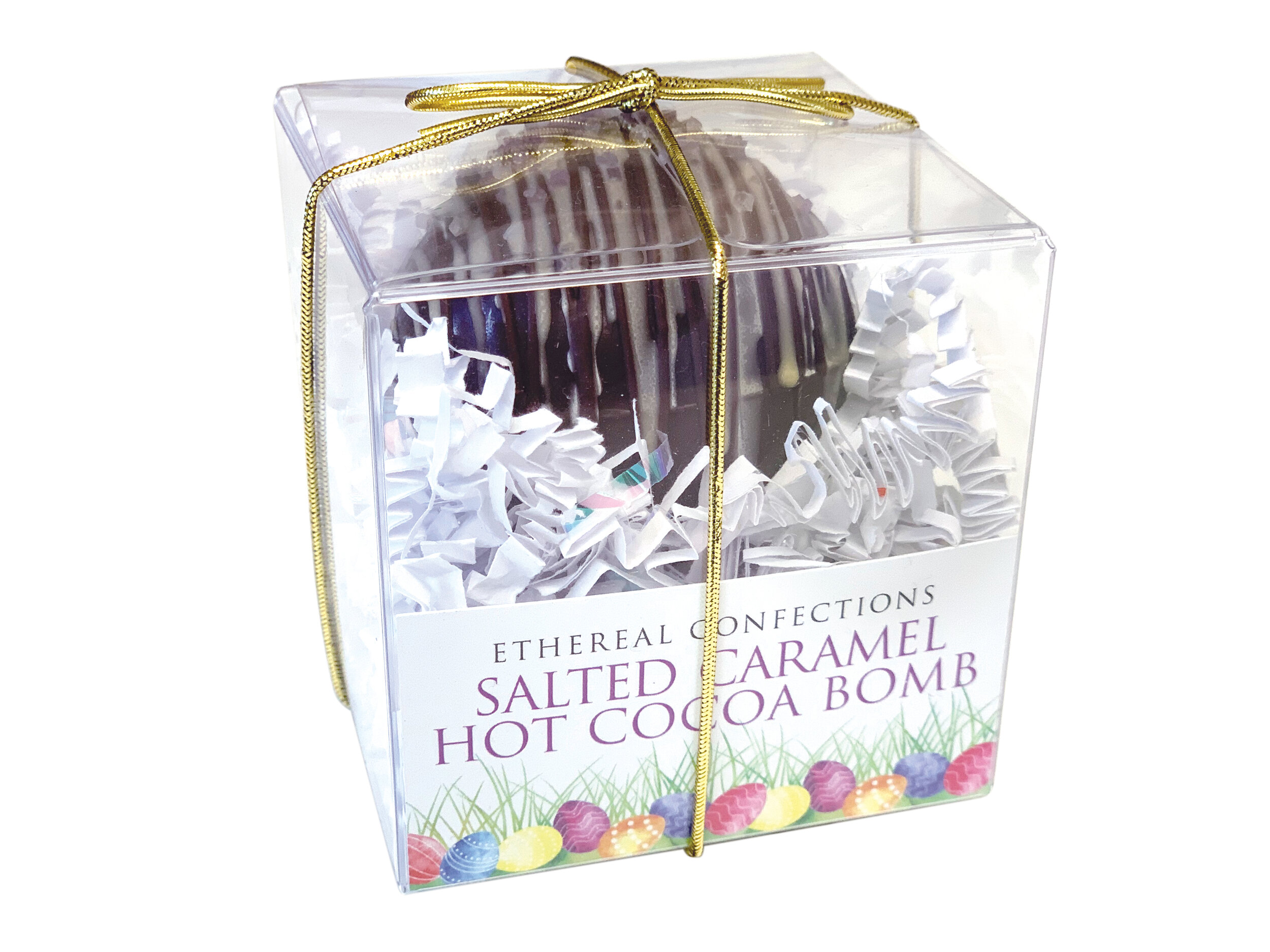 This massive dark chocolate orb is filled with organic salted caramel hot cocoa and marshmallows and requires being bathed in hot plant milk to produce a decadent cocoa drink. If bombs aren't your jam, Ethereal has numerous other vegan chocolate options, including bunnies, peanut butter eggs, PB&J eggs, and chocolate bark.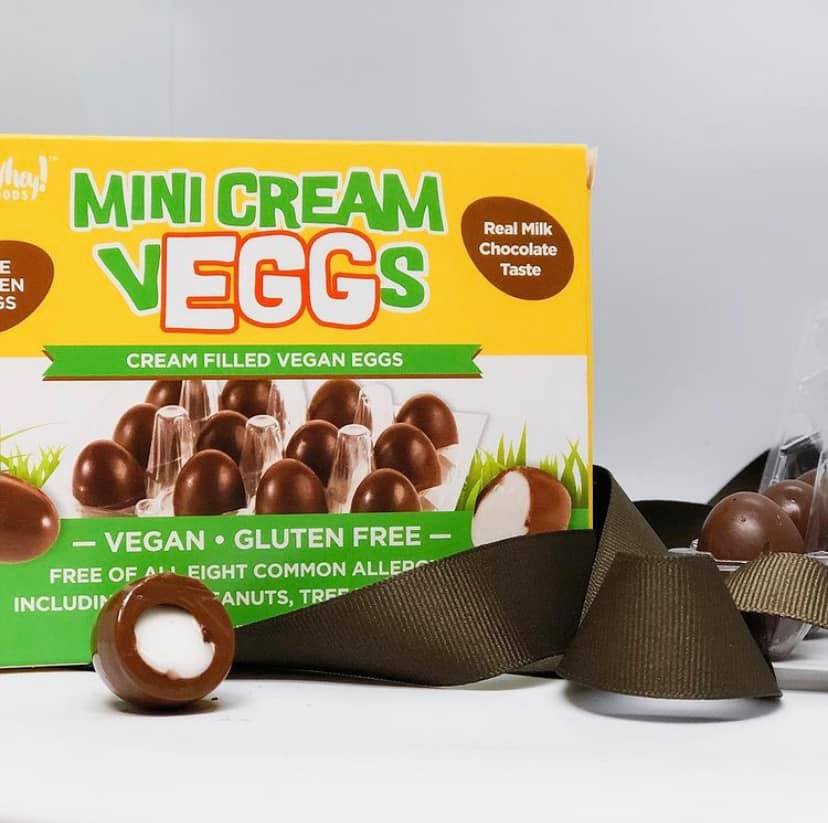 Calling all Cadbury lovers! Vegan cream-filled eggs are indeed real, and while these are smaller than you might expect, they're so good you'll want to order several boxes. And if you're not a fan of creamy-gooey eggs, No Whey! has other vegan Easter options like Milkless Surprise Eggs and Chip the Vegan Bunny.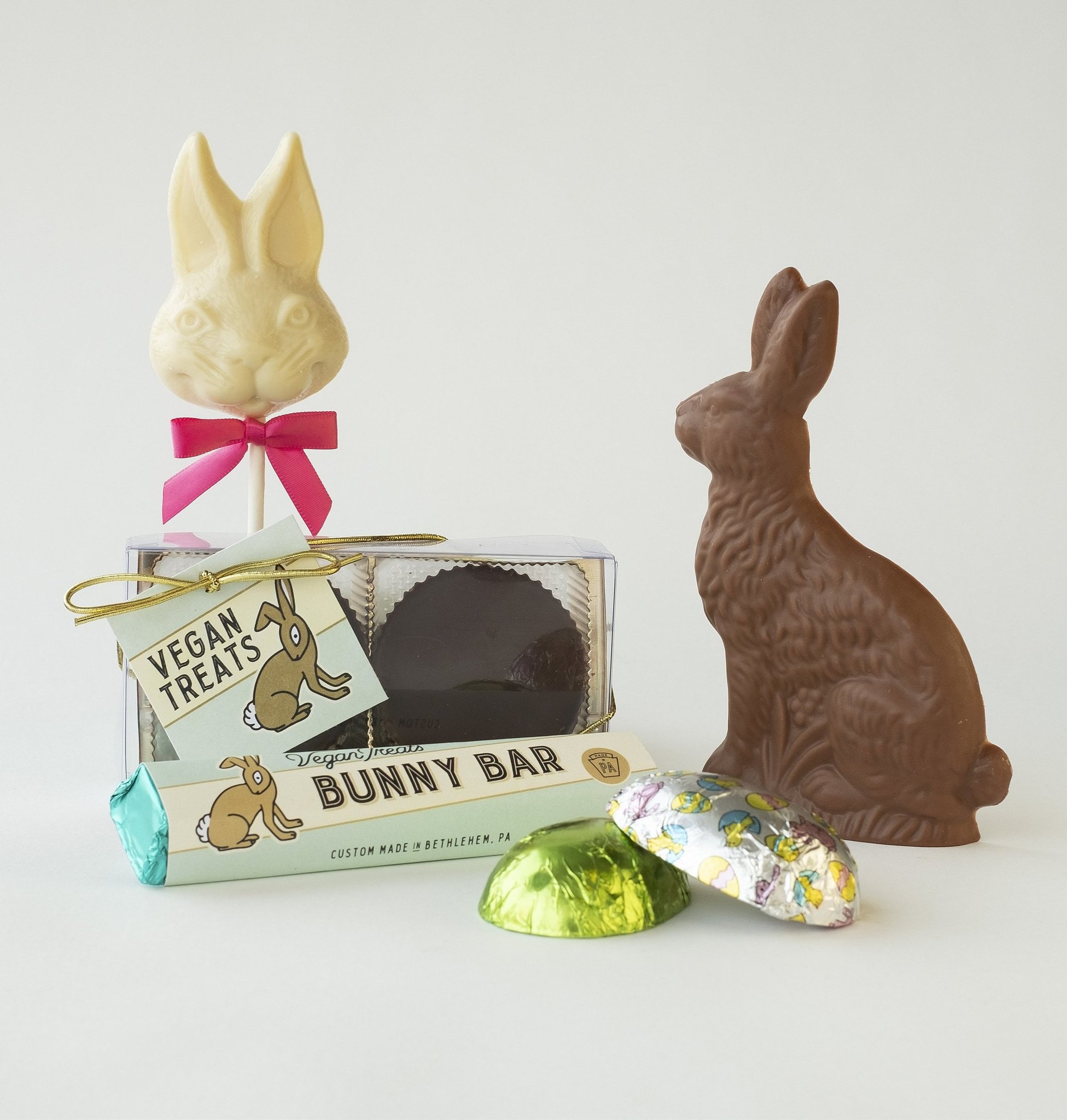 You should count yourself lucky if you land your paws on this massive collection of handcrafted vegan chocolates. The star of the show is a five-inch Swiss chocolate bunny stuffed with—wait for it—cookie dough! The Easter collection also comes with a Bunny Bar made with almond butter toffee crunch and caramel, solid milk chocolate bunny, Veganbury cream eggs, white chocolate hazelnut praline eggs with toasted hazelnuts, twin caramel cookie stix, jumbo peanut butter cups, and white chocolate bunny pops.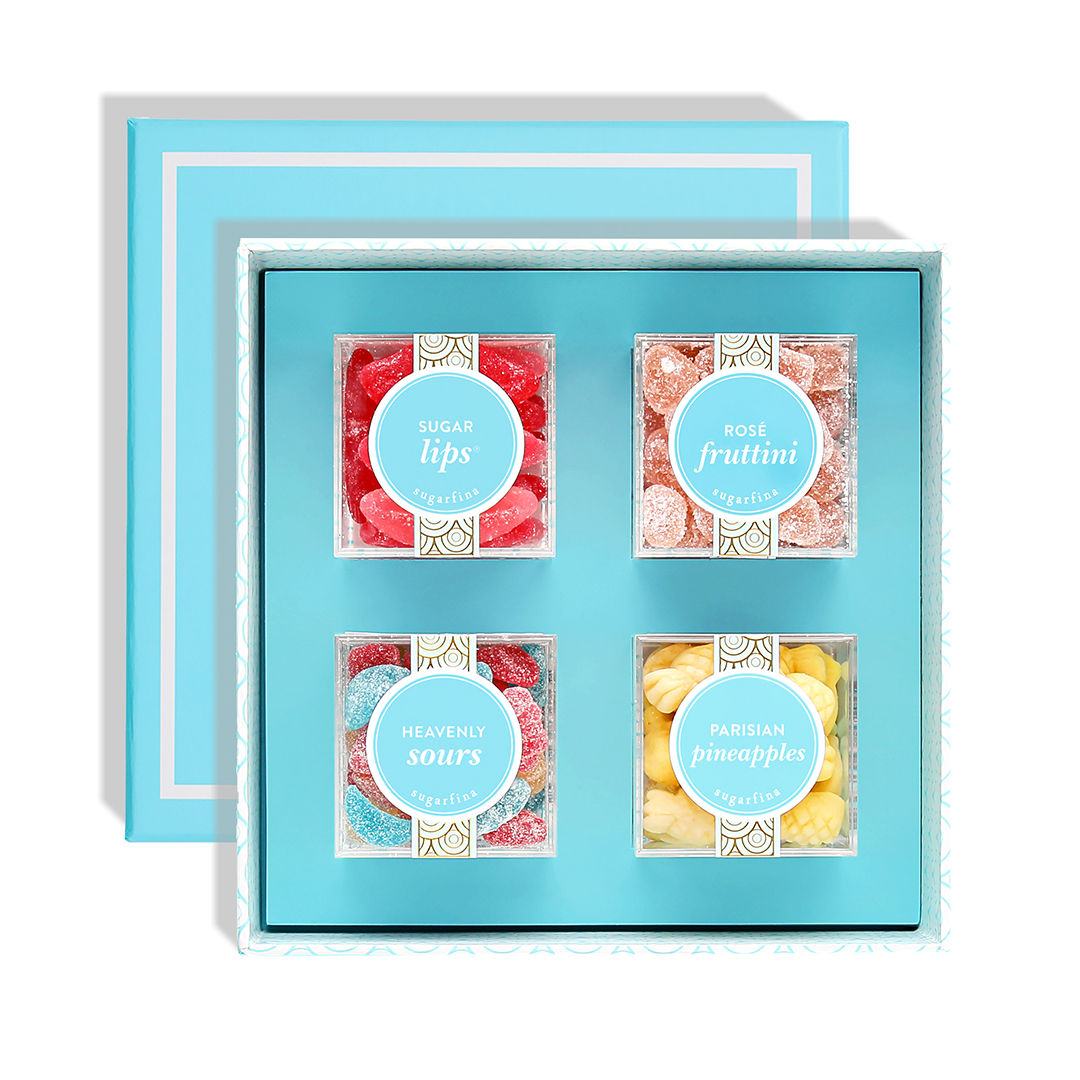 More of a gummy fan than a chocolate lover? Sugarfina's got you covered with these plant-based treats made from pectin instead of gelatin (which is derived from animal bones). While this is not Easter-themed, it's a great addition for gummy-loving candy mongers. The box includes four gourmet gummies, each flavor its own shape, such as lips, discs, pineapples, and moons.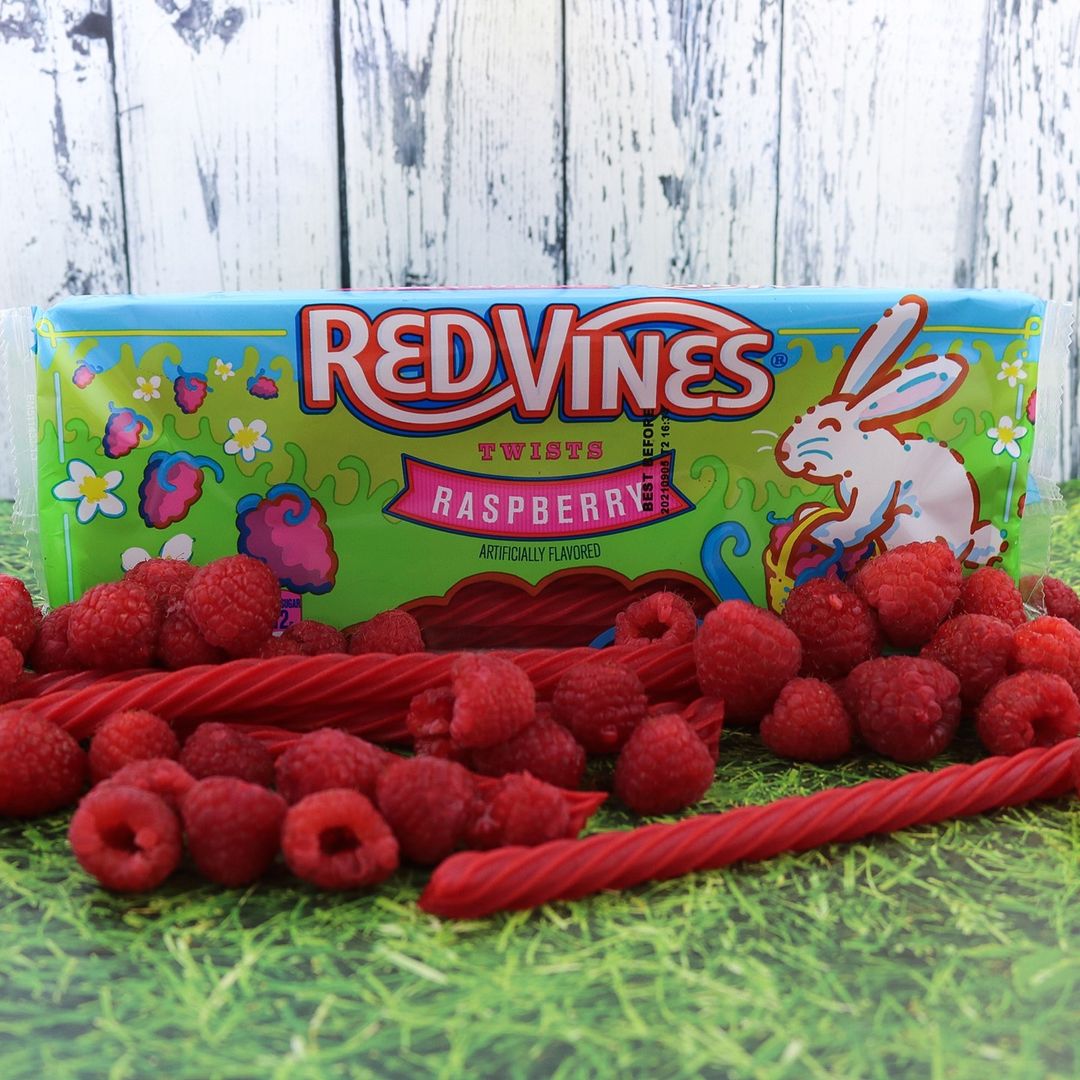 Licorice lovers, this one's for you. Easter Raspberry is one of Red Vines' latest flavors, and the flavor will explode in your mouth the second you take one bite of this soft licorice.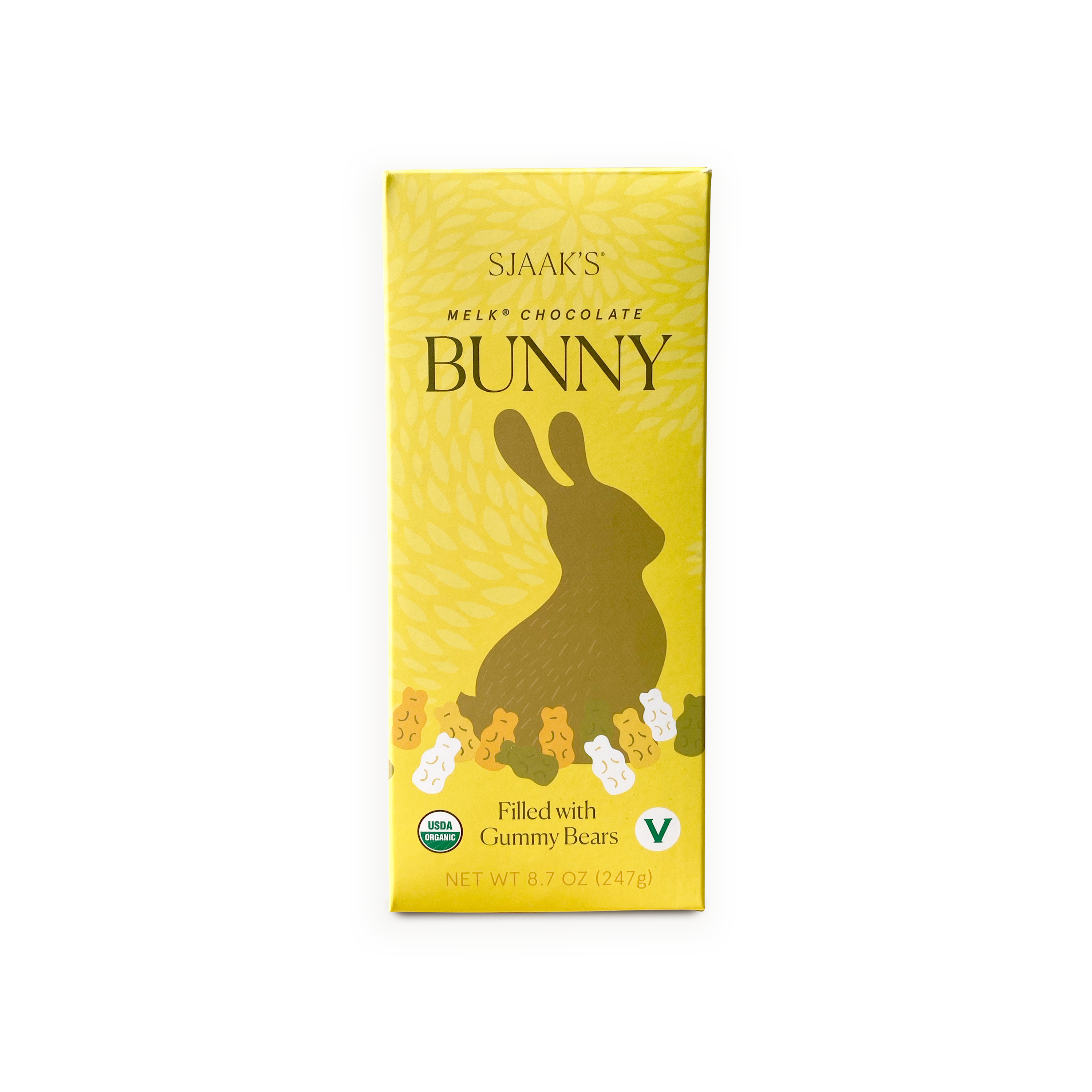 Whoever thought of stuffing gummy bears into a vegan chocolate bunny is just flat-out brilliant. And for all you organic fans, take note that this is a certified organic product—right down to the gummy bears' fruit-based colors and flavors.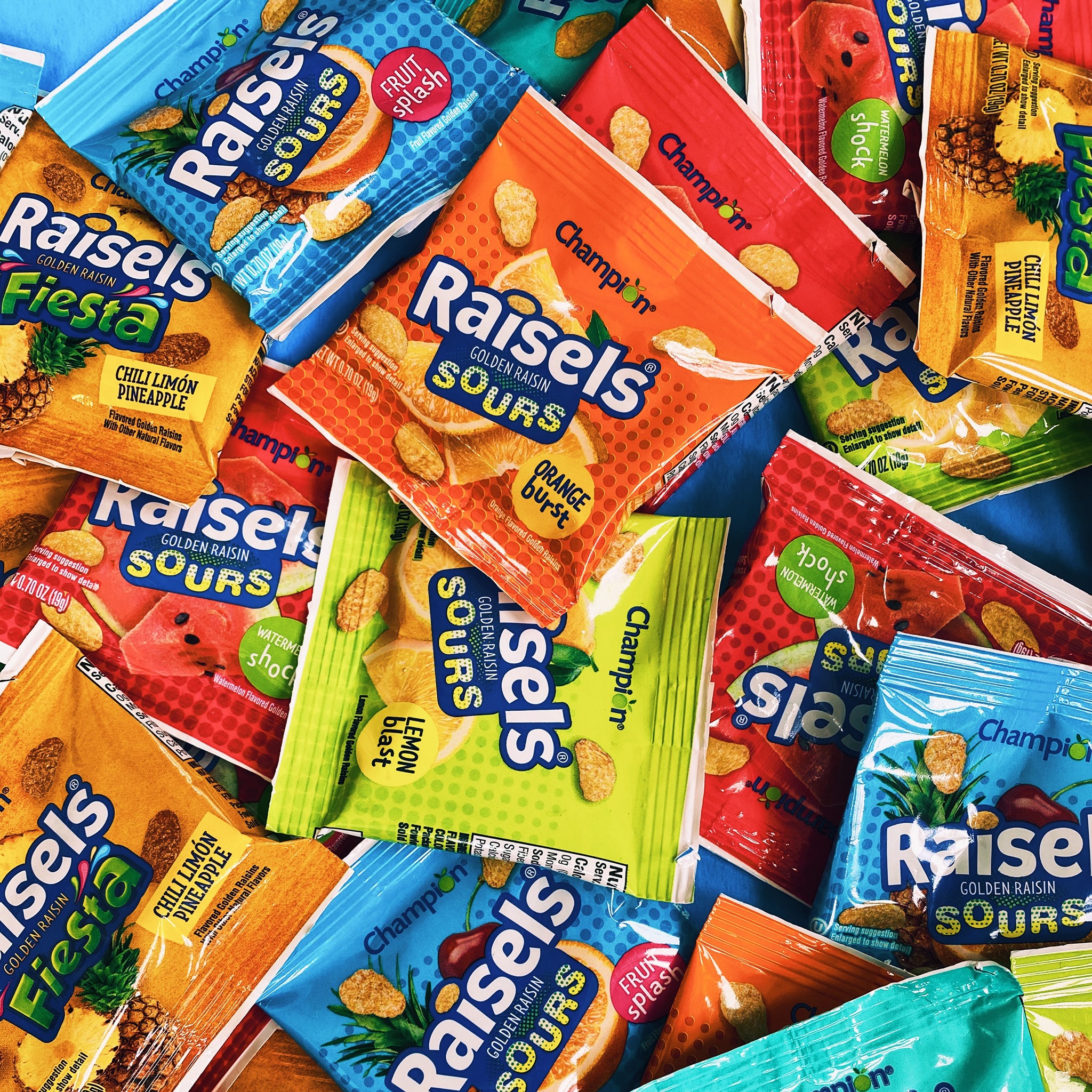 Meet the original gummies: raisins! These golden raisins are turned into tasty treats (dare we say healthy?) with fun flavors, and there's even an option to mix and match the flavors to create your own custom box of 60, allowing six flavors per box. There are seven flavors ranging from Watermelon Shock to Fiesta Pineapple Chili Limon.
Karen Asp is the author of Anti-Aging Hacks and award-winning journalist, as well as a fitness pro certified in plant-based nutrition, world record-holding athlete (in Nordic walking), vegan mentor with PETA, fur mom, and volunteer at an animal shelter and farmed animal sanctuary.