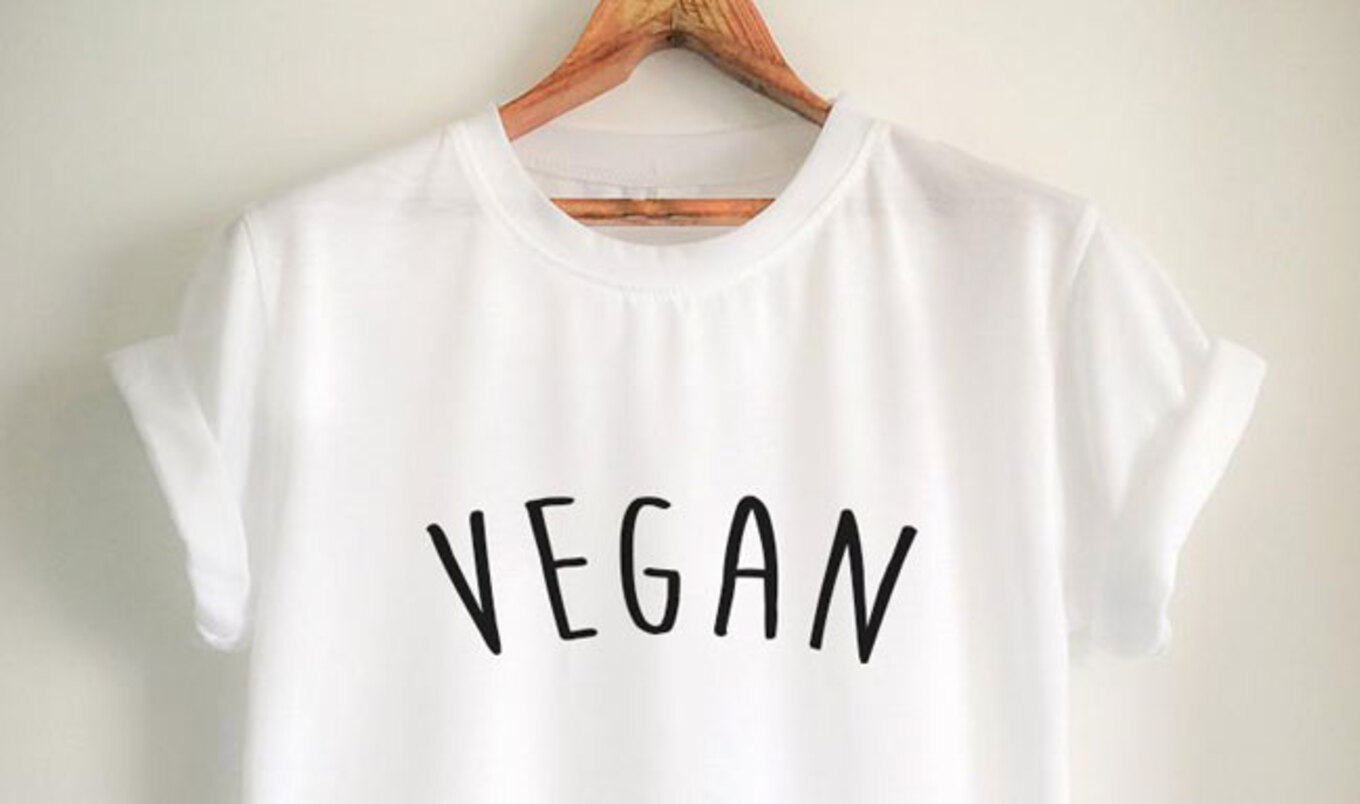 Picking out cruelty-free clothing doesn't have to be a nightmare.
August 9, 2017
---
For vegans, navigating the fashion world can sometimes produce more questions than answers. With this in mind, we've created a quick and handy guide to help keep animals off your body and out of your closet.
1. Feel it out
Sorting out the real animal materials from the faux ones is probably the most common obstacle you will face. Keep in mind that real fur feels more like your hair and has a growth direction, but faux fur feels more like a shag carpet and is sewn in straight rows. Real fur grows out of real animal skin, but synthetic leathers and fur have a fabric backing that is usually white, and you can see the stitching.
2. Know your garments
Another quick way to consider the risks when clothing shopping is to know the standards. For example, t-shirts are usually cotton, but suits are usually wool, which means when shopping for a suit, you will have to seek out a linen, cotton, or synthetic option. Other common clothing items are shoes and belts, which are usually leather, and might have leather in the sole and/or in the "upper." Women's blouses used to be mostly silk but now often feature polyester/rayon blends. Ties, however, are still often made from silk but can be found in silky looks thanks to nylon, rayon, and polyester. Looking for a non-wool suit? Jewish tailors are forbidden from blending fibers, so everything is clearly labeled, and there are often wool-only stores, linen-only stores, and cotton-only stores.
3. Be careful with vintage
Using animal trims and details were more common in the past, so the older it is, the more likely it is to be made from animals. That goes double for items such as wool sweaters and coats, leather and felt hats, and fur trims. While pearls are probably plastic or glass, look-out for horn and Mother of Pearl, found frequently on shirt buttons, purses, and in jewelry. The good news? If you're looking for retro styles, check out Stop Staring and Daddy-O's for vintage styles that are almost entirely vegan.
4. Learn to read
Learning to read a garment label is a bit like reading assembled furniture instructions, and checking that the label lists all parts of the garment is important. When reading labels, look for categories such as lining, outer shell, upper, and quilting. When no materials list can be found, check for a "Care Instruction" label. Many animal materials need to be dry-cleaned and don't do well wet or in the dryer, whereas modern synthetics and most plant materials are created for machine washing. Furthermore, look out for blends. For example, a sweater can be 75-percent acrylic and 15-percent mohair. Other common blends are cotton/wool and silk/cotton.
5. Get your fiber
Cotton is basically a vegan's best friend, as most clothing items can be made using cotton, and many items already are. Beyond cotton, other vegan fibers include linen, polyester, spandex, lycra, ramie, bamboo, hemp, denim, nylon, rayon, tyvek, PVC, microfiber, cork, acrylic, viscose, and modal. Materials that always involve animal products are wool, alpaca, cashmere, silk, leather, suede, down, maribou, angora, mohair, stingray, alligator, kangaroo, pashmina, and shearling, and anything with the animal's name in it (such as lambskin).
6. Don't forget the details
Sometimes fur, leather, and other things are added onto clothing in places you don't see until you get home. So, always check for a fur trim, a leather label on jeans, leather pocket details, shell or horn buttons, and fur pom-poms on scarves and hats. Other frequently overlooked accents are leather pulls on zippers and feathers in hats.
7. Buy from local or trusted sources
Nothing beats buying from specifically vegan businesses or from people who are making the clothing themselves. However, not all occasions—or budgets—allow for "vegan for the animals" t-shirts and hand-knit bamboo sweaters. Still, whether shopping online or in person, ask questions, and inquire about materials. Researching will help you find shopping guides, vegan companies, and other vegan clothing resources. Or, visit these vegan-friendly shopping lists. When in doubt, shop your local animal-rights group to support the cause while sporting some powerful vegan messages from the Mercy For Animals shop.
Suzannah Gerber ran the vegan fashion shop Costume Shock in Brooklyn from 2010-2015 and currently teaches classes on plant-based nutrition in Boston.