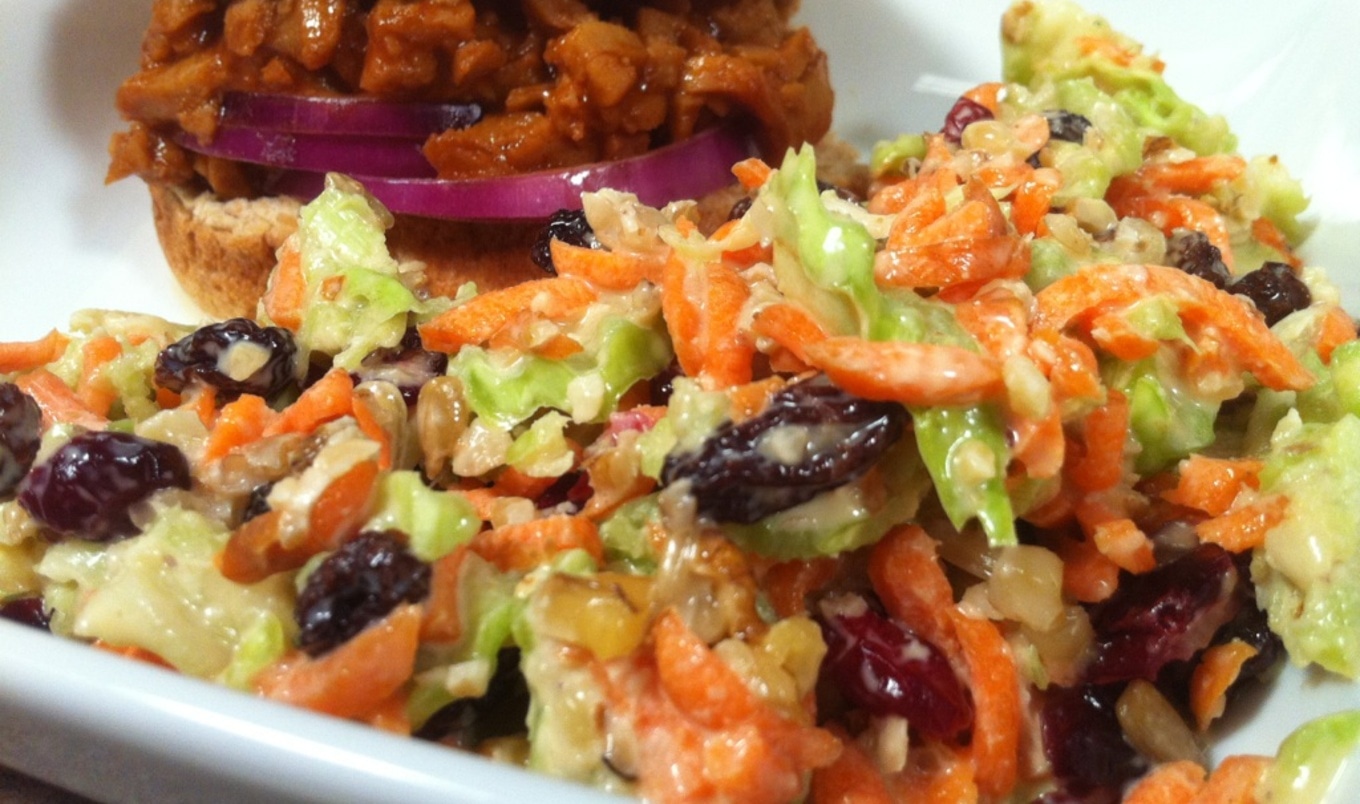 For a fresh fun salad and a creative way to use an entire broccoli stalk, try this lightly sweet broccoli stalk salad.
May 10, 2011
This summertime salad, created by cooking instructor and VegNews TV chef, Katherine Lawrence, is an easy way to use up leftover broccoli stalks and turn them into a healthy, delicious meal.
Makes 9 cups
What you need:
What you do:
In a large bowl, add all ingredients. Stir and mix well. Serve immediately, or refrigerate for 1 hour to chill.
Click here to watch Katherine Lawrence prepare this healthy salad on VegNews TV.