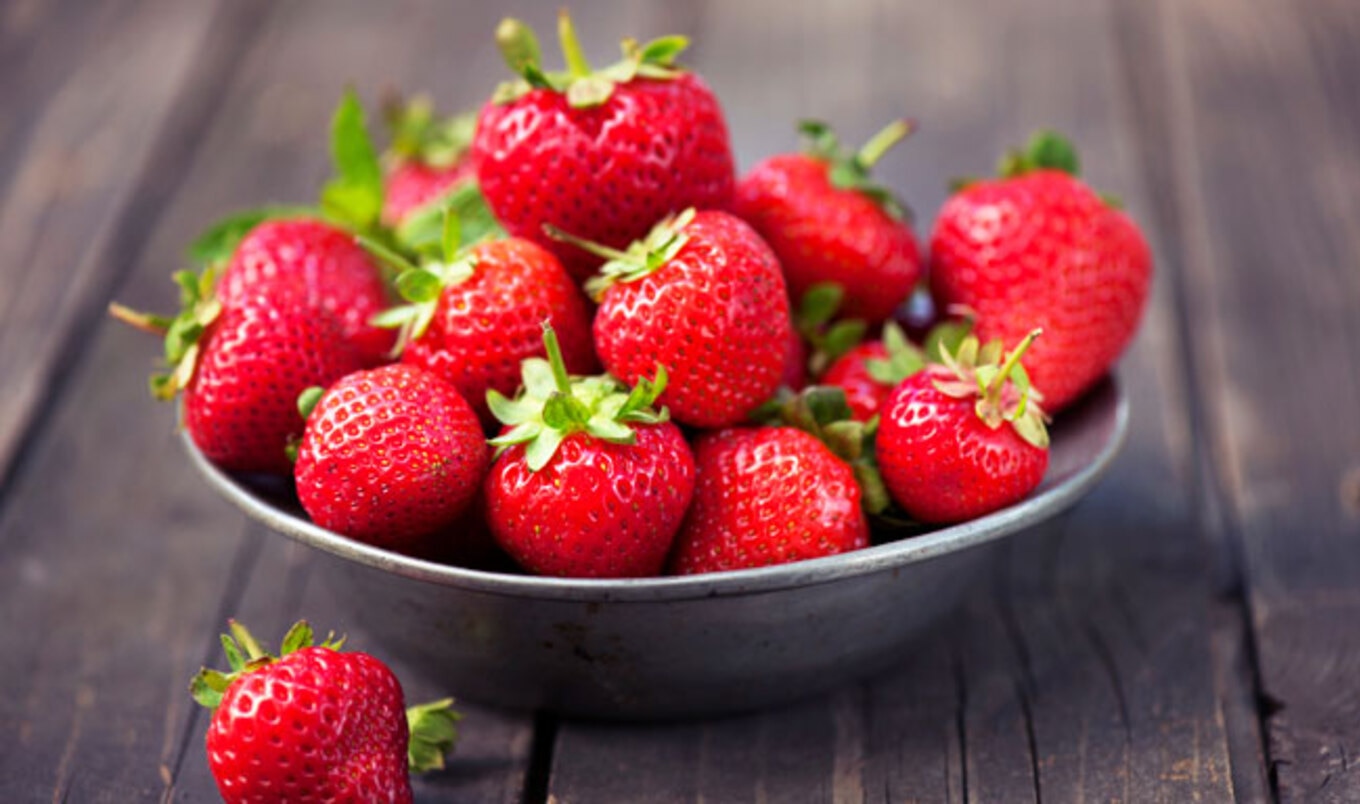 Welcome spring with the classic combination of chocolate and strawberries.
May 14, 2017
As the sun starts to shine even stronger, our taste buds call for more refreshing flavors, which is why we're topping double chocolate chip brownies with a seasonal strawberry mousse. Sure, any berries could work, but if it's spring, it's nothing but strawberries until fall!

Serves 8

What you need:

For the flax eggs:
3 tablespoons ground flaxseeds
9 tablespoons water

For the brownies:
⅓ cup nut butter
½ cup brown sugar
½ cup maple syrup or agave nectar
¼ cup coconut oil, melted
1⅓ cups unsweetened cocoa powder
2 teaspoons vanilla extract
⅓ teaspoon sea salt
⅓ cups gluten-free flour
⅔ cup vegan chocolate chips

For the strawberry mousse:
1 can full-fat coconut milk, chilled at least 8 hours
2 teaspoons vegan milk
10 small fresh strawberries, rinsed and dried
3 tablespoons powdered sugar

What you do:

1. For the flax eggs, mix flaxseeds with water. Stir and let sit for 10 minutes. Line an 8 x 8-inch baking pan with parchment paper, and preheat oven to 325 degrees.

2. For the double chocolate chip brownies, in a medium bowl, mix together nut butter, brown sugar, maple syrup, and coconut oil until smooth and pasty. Slowly add cocoa powder while mixing and scraping sides of bowl. Stir in vanilla, salt, and flax eggs. Stir in flour until batter is thick (it will become hard to mix).
3. Fold in chocolate chips and pour into baking pan, smoothing surface of the brownie batter. Bake for approximately 30 minutes or until a toothpick comes out clean. Let brownies cool.

4. For the strawberry mousse, scoop out coconut cream, leaving water below for another use. Place in blender or food processor and blend, slowly adding milk until it becomes whipped and mousse-like. Pulse in strawberries until desired flavor is achieved. Stir in powdered sugar until incorporated.

5. To assemble, cut cooled brownies into squares and scoop strawberry mousse on top before serving. If desired, garnish with fresh fruit. Brownies can be stored in an airtight container at room temperature or in a freezer.