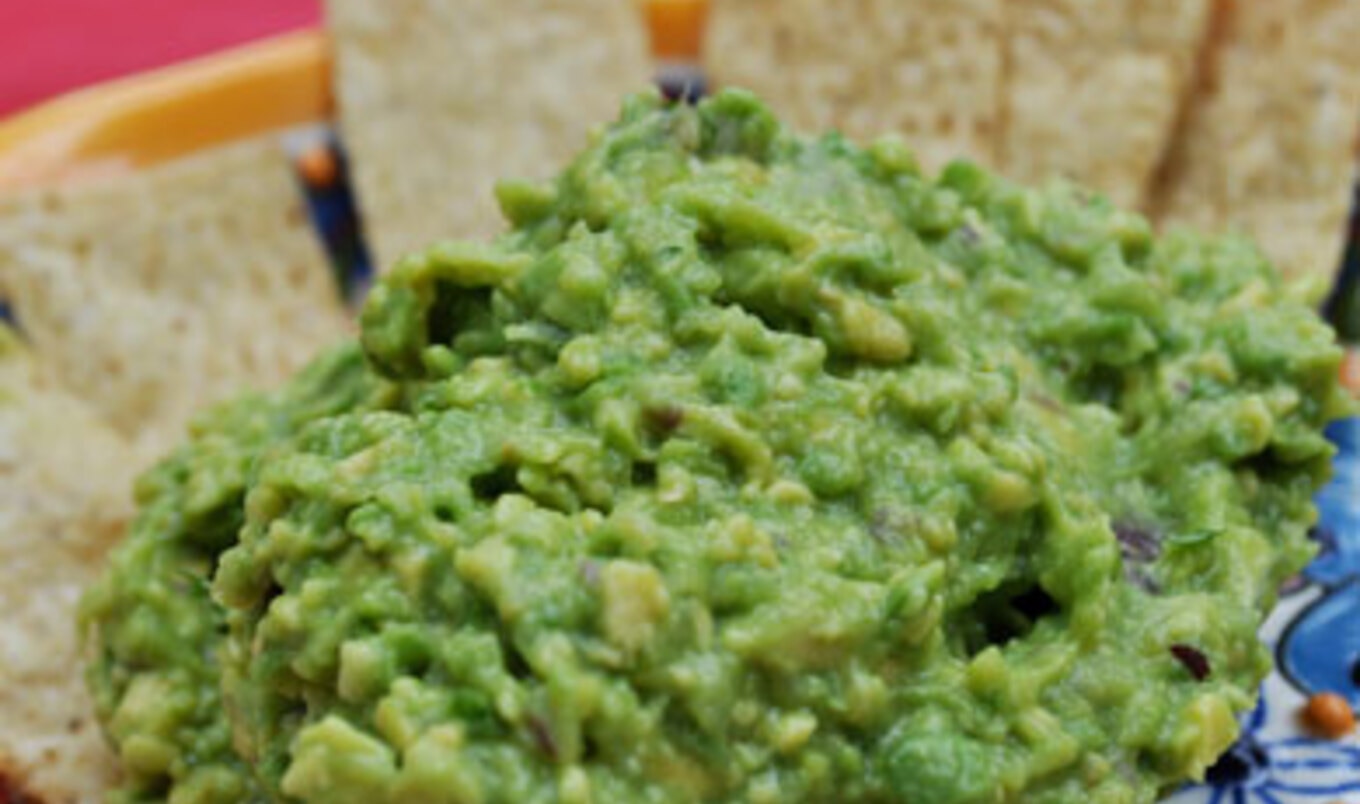 Take salsa to the next level with tomatillos and a fruity punch of pineapple.
May 27, 2012
Spicy and sweet marry perfectly in this easy-to-make, easy-to-devour salsa.
Serves 4
What you need:
1 cup coarsely chopped tomatillos
1/2 jalapeño, deseeded and diced
3/4 cup coarsely chopped red onion
3/4 cup coarsely chopped pineapple
1/4 teaspoon salt
1 tablespoon fresh cilantro
What you do:
In a food processor, add tomatillos and jalapeño and pulse 10 times. Add red onion, pineapple, salt, and cilantro and pulse until combined, but still slightly chunky.
Chef's Tip: To make a fruity guacamole (pictured), combine 1/4 cup salsa with 1 mashed avocado.
Photo courtesy of Kim Lutz