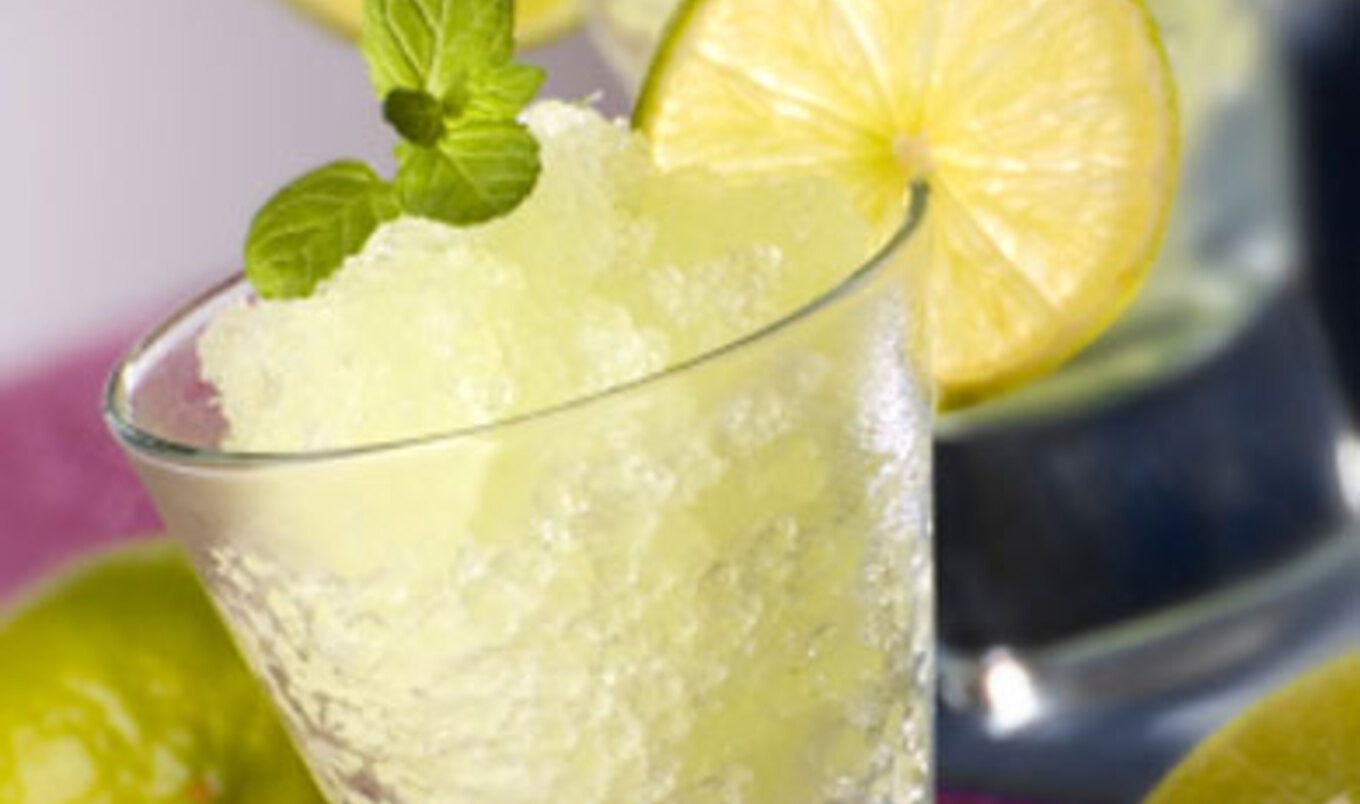 Perfect for a fancier-than-sorbet summertime dessert, this granita packs a little extra punch.
June 13, 2009
Need to cool down after a hot summer day? This delicious, icy treat is the super-cool, European cousin of the SnoCone. If you're not in the mood for the alcoholic element of the limoncello, simply replace with chilled water.
Serves 6 to 8
What you need:
1-1/4 cups sugar
1 cup + 3/4 cup cold water, divided
Zest of 4 organic lemons
1-3/4 cups fresh lemon juice
1/2 cup + 2 tablespoons limoncello
What you do:
In a saucepan, combine sugar and 1 cup water. Simmer over medium-low heat, stirring constantly, until the sugar dissolves and the mixture becomes syrupy.
Remove the pan from the burner and add the lemon zest, juice, and cup water. Mix together, and stir in the limoncello.
Pour the liquid into a large, shallow baking dish. Place the pan in the freezer for a minimum of 8 hours. For the first 2 hours, remove the pan every 20 to 40 minutes and stir the contents, making sure to scrape down the sides of the dish and incorporate both the iced and still-liquid granita.
Once the granita is completely frozen, use a large spoon to scrape the top to form a single serving. Place the granita in a cocktail glass or bowl and serve.