Poolside lounging, all-day barbecues, and bonfire nights. Summer is officially here and now all that's missing … is the ice cream! From pints to pops to sandwiches to mochi, these days, it's all vegan and it's all delectable. So we're celebrating the great, big, frosty world of vegan ice cream and want your thoughts so we can crown the best of the best in 2022. Are you a So Delicious Devotee? Beholden to Ben & Jerry's? Only treating yourself to Trader Joe's? It's time for you to give us the scoop (and maybe discover some new favorites), and just by voting, you could win an epic vegan dessert delivery from the all-vegan bakery Abe's (because you have to have cake with your ice cream). We're giving away dessert deliveries to 15 randomly selected voters—polls close midnight August 31, so don't wait: let's get this ice cream party started!
Check out our grand prize …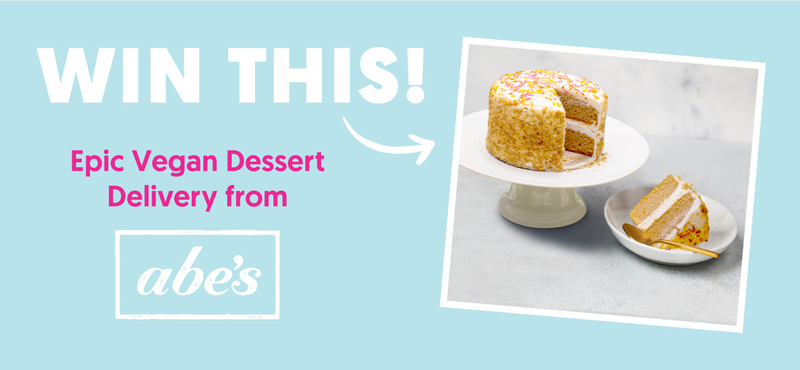 Imagine the doorbell ringing, and a huge box of mouthwatering, vegan desserts being handed over to you. We thought you might like that, so we teamed up with the all-vegan bakery Abe's to send 15 VegNews readers deliveries of their best-selling goodies. We're talking fudge brownies, lemon pound cake, chocolate chip muffins, banana bread, vanilla pound cake, wild blueberry muffins, coffee cake, jumbo lemon poppy muffins, and so much more. All you have to do is vote in the Best Vegan Ice Cream in America Awards, and we'll randomly choose 15 voters to each recieve an EPIC delivery of Abe's desserts.