News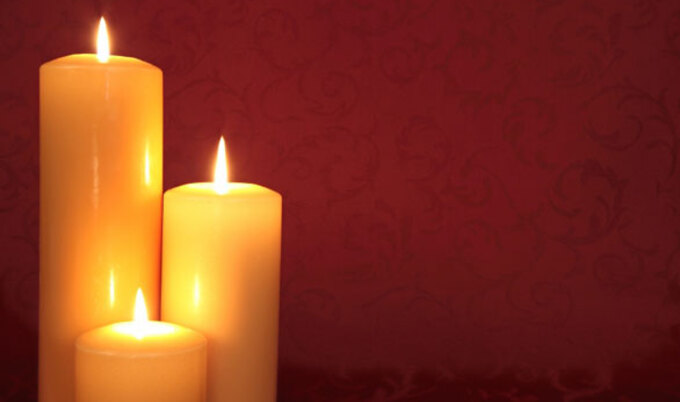 Cruelty-free Candles
Cozy-up your home this season with the warm glow of candles—and be sure to skip the carcinogens.
November 30, 2008
---
When the days grow shorter and the dark of night begins its wintry reign, you know the signal to cozy-up your living space and create a nurturing environment has been officially sounded. A key ingredient in this process is the addition of candles. They provide ambience at dinner parties, set the mood for romantic evenings at home, and even play a role in our spiritual lives, giving our personal spaces a warm, peaceful glow. They smell good, look good, and cast a snuggly light that begs for you to whip up a cup of hot cocoa and settle in for the night. Best of all, today's cruelty-free, alternative-wax candles support our desire to live compassionately while keeping the home fires burning with a cozy warmth.
The Joy of Soy (Candles)
Most candles are made with paraffin—a petroleum waste-product. When burned, paraffin releases carcinogenic toxins like benzene and soot into the air, which, in addition to being dangerous for your lungs (and your animal companion's lungs), can settle on furniture and countertops, damaging surfaces. A better bet for a soot-free home is soy. That's right: The mighty soybean that yields so many health benefits also lends itself to candles. Natural soy-wax candles are not only healthier for the environment, but more economical, too, because they burn up to 50-percent longer than their paraffin counterparts.
(Bay)Berry Good
Mother Nature has generously supplied us with another natural source of cruelty-free candle wax in the bayberry. You could call bayberry the "patriotic alternative to paraffin," since colonial Americans were the first to transform the teensy little berry into candle wax. Today, as in the past, bayberry candles enjoy extra popularity around the holidays, when they are burned to bring good luck for the coming year. When scouting for these special candles, be sure the wax consists of pure bayberry (a pleasant, delicate fragrance on its own) and not artificially scented paraffin wax.
Bee-Free
My quest for cruelty-free candles made from renewable resources brought me to an unexpected source: palm wax. Like olive oil, palm wax oil is a "virgin" oil that doesn't require refining—just a bit of filtering and deodorizing. Shaped from the fruit of the oil palm, palm wax candles also burn clean and last longer than those made with paraffin, and are a fabulous alternative to beeswax—the production of which usually involves drug and pesticide treatments, genetic tampering, wing clipping, and the use of manufactured pheromones. There's nothing natural about that.
Once you've made the choice to bring natural-wax candles into your home, be sure any added fragrance is pure, essential oil—otherwise your good intentions will go literally up in smoke as harmful by-products from artificial scents are released into the air.
There is no denying the magic of candlelight. With a little detective work, you can enjoy the beauty and comfort of candles while keeping your home cruelty- and toxin-free.
Candle-buying Guide
These online retailers offer candles for the conscious consumer.
A Scent of Scandal
This vegan-owned company is committed to creating quality soy-wax candles—and a healthy dose of sass to match. Our favorite scent? Oh Snap! Smells like fresh-baked gingerbread.
Intoxicated Zodiac
There's one of these organic soy-wax candles for every sign of the zodiac. Not into astrology? The packaging is subtle enough that you'll never notice you're actually an Aries.
Pacifica Candles
The company known for its beautifully-designed perfumes also produces a seductive line of scented votives. Try Bourbon Island Vanilla, Zanzibar Cinnamon Almond, or the Indian Chai scent.
SoyBeam
GMO-free soy wax and cotton wicks are just two reasons to love these green candles. With soothing scents such as Lavender & Geranium and Vetiver & Sweet Orange, you'll be relaxed in no time flat.
Please support independent vegan media and get the very best in news, recipes, travel, beauty, products, and more.
Subscribe now to the world's #1 plant-based magazine!
Subscribe
Give a Gift