News
Job Hunting with a Conscience
Whether you're changing careers or just starting out, make your new job work for you.
November 28, 2009
---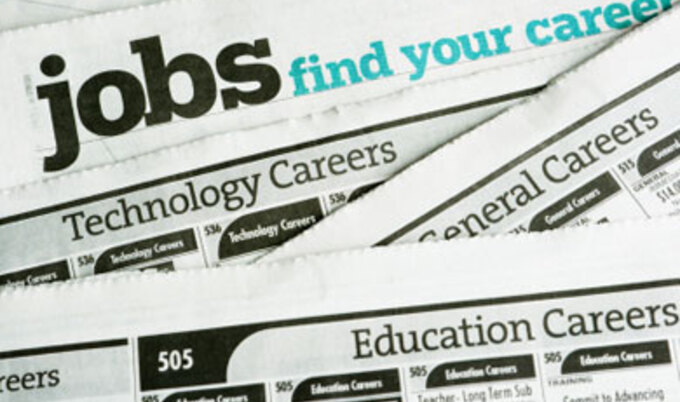 Nowadays, landing a new job is tough enough, much less finding a company that's in line with your ideals. But if you don't want to compromise your conscientious lifestyle during the workweek, more and more workplaces are shaping up to attract the best possible talent. From veg-friendly perks to reduced carbon footprints, businesses big and small are offering their employees more than just a paycheck.
Ask Around
Don't underestimate the power of networking, and start with your own social circle. Finding out which friends love their jobs and why can be a good way to start looking for more progressive companies. You can also try looking at the products and services you already know and enjoy; companies producing veg-friendly products may be more likely to have a green work environment. The non-profit organization Green America publishes the National Green Pages, which contains a list of businesses that have pledged to operate in a socially responsible manner. Once you've narrowed down your list of companies, call for an informational interview to find out about the workplace culture before you even apply for a job.
Employee Perks
How a company treats its employees is a good indicator for how it treats the rest of the planet. More and more companies are finding that they must appeal to their employees' social values in order to attract and hire the best of the best. Clif Bar offers it workers all the energy bars they can eat plus an on-site gym to burn them off, as well as $500 toward the purchase of a commuter bike. Google will match employee charitable donations of up to $3000 per year, and it has onsite fitness facilities and massage therapy to promote health and wellbeing.
Getting Greener
For some companies, green is more than just a buzzword. They've discovered that corporate success does not conflict with ethical living, and green can be good for the bottom line. Newsweek named Hewlett-Packard the greenest large corporation in the US because of its strong efforts to reduce greenhouse gas emissions. Dell came in a close second—its headquarters use 100 percent renewable energy. Smaller companies are also doing their part. Nature's Path Organic Foods aims to reduce carbon emissions and produce zero waste, and it offers $1000 to employees who purchase an eco-friendly vehicle.
Non-profit Notes
All non-profits are not created equal when you are looking to save the world. If you want to bring your ethics to work with you, it may seem natural to choose a non-profit for your employer, but they aren't all necessarily supportive of their employees. Do your research and talk to members of the organization to make sure it's a good fit. While a non-profit might not have the same perks as a major conglomerate, the rewarding work is incentive enough if you still get to work in a friendly and ethical environment.
Need help looking for your perfect veg job? Don't forget to check out the VegNews Job Boards, updated every Monday!
Want more of today's best plant-based news, recipes, and lifestyle?
Get our award-winning magazine!
Subscribe