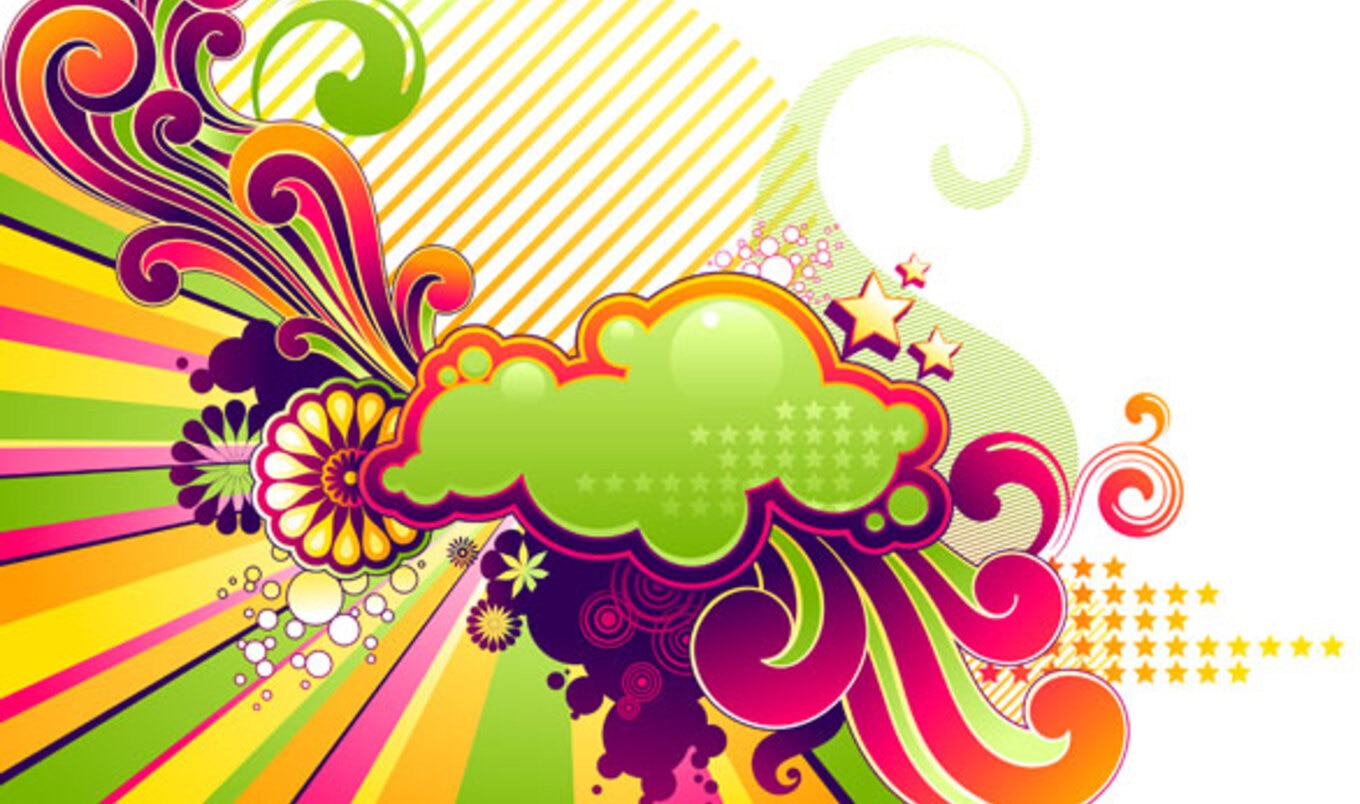 Food! People! Places! With 35,000 readers voting in the 8th annual Veggie Awards, the wait is finally over.
November 2, 2009
---
They're back, bigger, and better than ever! The 2009 Veggie Awards have arrived in style, showcasing the crème de la crème of all things veg. We spent the past 12 months with ears to the ground, determined to discover the greatest innovators, movers, shakers, and newsmakers in the wide world of vegetarianism. The result? A jam-packed list of the hottest people, products, and more, taking their rightful places in the plant-based spotlight. We have 21 editors' picks and 41 reader picks, all of which deserve a hearty round of applause. Without further ado, here they are, the 2009 Veggie Award Winners!
The Reader Pick
Favorite Veg Restaurant: Chicago Diner
Favorite Vegan Bakery: BabyCakes NYC
Favorite Vegan Cookies: Newman's Own Organics
Favorite Vegan Chocolate: Endangered Species Chocolate
Favorite Vegan Ice Cream: Purely Decadent
Favorite Vegan Milk: Silk
Favorite Tofu: Nasoya
Favorite Vegan Cheese: Vegan Gourmet
Favorite Veg Meat: California Veggie Burger
Favorite Energy Bar: Luna Bar
Favorite Snack: Trader Joe's Peanut Butter-filled Pretzels
Favorite Condiment: Vegenaise
Favorite Nut Butter: MaraNatha's Almond Butter
Favorite Tea: Tazo
Favorite Vegan Tipple: Yellow Tail's Shiraz
Favorite Vegan Dog Food: Natural Balance Vegetarian Formula
Favorite Supplement: VeganLife Multivitamin
Favorite Online Vegan Store: Vegan Essentials
Favorite Vegan Storefront: MooShoes NYC
Favorite Veg-Friendly City: New York City
Favorite Veg B&B: The Ginger Cat
Favorite Veg Event: Veggie Pride Parade, NYC
Favorite Animal Sanctuary: Farm Sanctuary
Favorite Hair Care: Aveda
Favorite Makeup: Bare Escentuals
Favorite Body Care: Kiss My Face
Favorite Shoes: Vegetarian Shoes
Favorite Accessory Line: Matt & Nat
Favorite Celebrity: Ellen DeGeneres
Favorite Musician: Jason Mraz
Favorite Athlete: Brendan Brazier
Favorite Cookbook Authors: Isa Chandra Moskowitz & Terry Hope Romero
Favorite Website: Happycow.net
Favorite Blog: Blog.fatfreevegan.com
Favorite Veg Forum: Happycow.net
Favorite Podcast: Vegetarian Food for Thought
Favorite Nonprofit Organization: Humane Society of the United States
VegNews Favorite Issue: The Food Issue
Favorite Column: I Can't Believe It's Vegan
Favorite VegNews Blog: Café VegNews
What I Love Most About VegNews: 1. Magazine 2. Recipe Club 3. VegNews.co
The Editors' Picks
Person of the Year: Heather Mills
From food to fashion to fish-free vitamins, Mills has her fingers in more pots than just about anyone we know. Her omnipresent name in the media this year—always closely followed by the word "vegan"—has helped catapult cruelty-free living into the mainstream
Restaurant of the Year: Candle 79
It's no secret that since 2003, Candle 79 has brought veg cuisine upscale in New York's Upper East Side. The restaurant is widely praised, and has a fervent following amongst stars and everyday diners alike. In addition to its unmatched reputation, Candle 79 takes home Restaurant of the Year for how it has shaped its community
Company of the Year: Turtle Mountain
Not only has this group been making quality vegan products for nearly 20 years, but every year they push the envelope just a little further. Kefir. Coconut-milk ice cream bars. Soy yogurt sweetened with agave. Oh, and a little something we like to call coconut-milk creamer, which is now available in French Vanilla, Hazelnut, and Original
Product of the Year: Daiya Cheese
Vegan for 20 years, inventor Andre Kroecher put his savvy behind developing a meltable vegan cheese back in 2005, then joined with business partner Greg Blake two years later, and this past spring rolled out Daiya, a revolutionary non-dairy cheese made from ground cassava and arrowroot that stretches, melts, and is quickly changing the world
Non-Profit of the Year: VegFund
This organization sees to it that the public gets a well-rounded argument for veganism by providing financial assistance for vegan food to be served at mainstream events. These veg-pushers help volunteers dole out an average of 19,000 vegan samples per month, and have already logged more than 300 events.
Book of the Year: The Conscious Cook
This book combines multiple elements, from amazing recipes and gorgeous photography to foodie interviews, guest chefs, and vegan knowledge that catapults the veg category to never-before-seen heights. Conscious' layout is inviting, more magazine than cookbook, with Time/Life-quality photography—we adored the two-page "my favorite" spreads—leaving you to ponder whether to rest this hardcover in the kitchen or on the coffee table
Vegan Ice Cream Takes Over The World
VN is designating 2009 as the year moo-free ice cream has officially taken over the world. New York City is now home to not one, but two all-vegan ice cream parlors: Stogo in the East Village and the adorable Lula's Sweet Apothecary. Two cookbooks on the frozen dessert hit store shelves this year: The Vegan Scoop by Boston entrepreneur Wheeler del Toro, and Lick It!. And to all future California brides and grooms: San Francisco's beloved MaggieMudd is now making gorgeous, multi-tiered vegan ice cream wedding cakes.
Veg Media Maven of the Year: Ellen DeGeneres
2009 marked the second coming-out for Ellen DeGeneres—this time, as a crusader for compassion with the official announcement of her veganism. From TV to Twitter, DeGeneres commands a major media presence that she's putting to good use.
Veg Event of the Year: Worldwide Vegan Bake Sale
The first annual Worldwide Vegan Bake Sale (WVBS) brought cookies, cupcakes, and a slice of activism to 27 US states, four Canadian provinces, and seven countries total, raising more than $25,000. From Arkansas to Auckland, bakers busted out their all-star recipes. Participants organized independent bake sales and donated proceeds to a charity of their choice, spreading the sugar-sponsored wealth to animal-focused nonprofits, big and small.
Megabucks Beauty, Made Over
Treacherous searches for animal-friendly goods to sass up your tresses, face, and nails are a thing of the past. Thanks to major brands making over their standards and creating vegan beauty products, ethical hair care can now be found at your nearest drugstore
Most Prolific Vegan Author: Robin Robertson
She's written more than 20 cookbooks to date, has more than 4,300 recipes in print, and shows no signs of stopping. In October, Robertson's much-anticipated 1,000 Vegan Recipes hit shelves with a monster 640-page count, and her Vegan on the Cheap and Party Vegan are slated for 2010.
Website Launch of the Year: Crazy Sexy Life
With an all-star blog posse of veg personalities ranging from wellness rock star Kathy Freston and raw-food goddess Sarma Melngailis to HSUS CEO Wayne Pacelle and NYC stylista Joshua Katcher, Kris Carr's new site bubbles with enthusiasm for living life to the fullest (another one of Kris' maxims is "make juice, not war"). The site boasts an über-charming interface along with three e-newsletters, a recipe-of-the-week, and a boutique featuring Carr's favorite products.
Best Celeb Comeback: Alicia Silverstone
With the October release of The Kind Diet, Alicia Silverstone, a vegan of 11 years, steps squarely into a fresh pair of lifestyle-guru shoes. If the book wasn't enough, she's also released a line of make-up tools with EcoTools. The bags and brushes are made of hemp, bamboo, and recycled PET
Year of Veg Convenience
Wherever you are, veg iPhone apps have got your back: VeganYumYum has searchable recipes from the wildly popular veganyumyum.com, while Veggie Passport enables users to communicate their dietary needs in 33 languages. Even those of us who haven't joined the iPhone cult find veg apps thoroughly appetizing
Scandal Breakers of the Year: Quarrygirl
Los Angeles-based blog Quarrygirl broke the scandal of the year with Operation Pancake, a stealth investigation unearthing non-vegan ingredients in some of LA's most frequented establishments. Out of 17 restaurants secretly sampled, seven "100-percent vegan" eateries registered positive for either egg or casein according to Quarrygirl's tests
Global Veg Domination
Ghent, we thank you for starting a worldwide movement for meat-free days with your Veggiedag. Since Ghent's decision in May to keep meat off plates every Thursday, Israel has made a large push for meat-free Mondays, with more than 30 restaurants adding oodles of vegetarian fare to their menus every Monday
Veg TV Infiltration
Plant-based people star in Whale Wars-a reality TV series about the whale-saving group, Sea Shepherd, led by Captain Paul Watson-which is taking Animal Planet by storm. Zooey Deschanel demanded a vegan meal from Top Chef Masters, Natalie Portman judged contestants on Project Runway and Top Chef, and Elizabeth Olsen-creator of vegan shoe company Olsen Haus-explained her vegan philosophy on The Fashion Show
Top Techie of the Year: Biz Stone
If co-founding the world's most-talked about social network didn't put Biz Stone on the fast track to fame, Twitter's profound impact on vegetarianism has certainly helped. A longtime vegan, Stone shares our happiness with Twitter's positive influence on all things veg, from businesses to bloggers
The World's Gone Raw
With releases of hot (er, cold?) new raw "un-"cookbooks, the opening of a raw culinary school, and a total takeover of the blog world, the raw lifestyle is finally becoming more than a fad.
The Candy Craze
There hadn't been much since Crispy Cat in the candy bar category until Go Max Go Foods came along with four ultra-decadent, rice milk-chocolate-coated bars. Sweet & Sara released light-as-air strawberry and cinnamon-pecan hand-made marshmallows, and rocky road bark, and Chicago Soydairy launched the fluffy puffs of our youth with Dandies.
Year of the Vegan Cookbook
Bryant Terry's Vegan Soul Kitchen adds a much-needed sweet soul soundtrack to veg cuisine. Colleen Patrick-Goudreau's The Vegan Table does the same for veg entertaining. Isa Chandra Moskowitz's Vegan Brunch ratchets up the weekend meal to "event" level. Matthew Kenney's Entertaining in the Raw and Sarma Melngailis' Living Raw Food up the ante, two of three hardcovers (along with VN's Book of the Year, The Conscious Cook) that end the year with the powerful statement that the vegan diet is rad, not fad
Get your copy of the November+December Veggie Award issue here