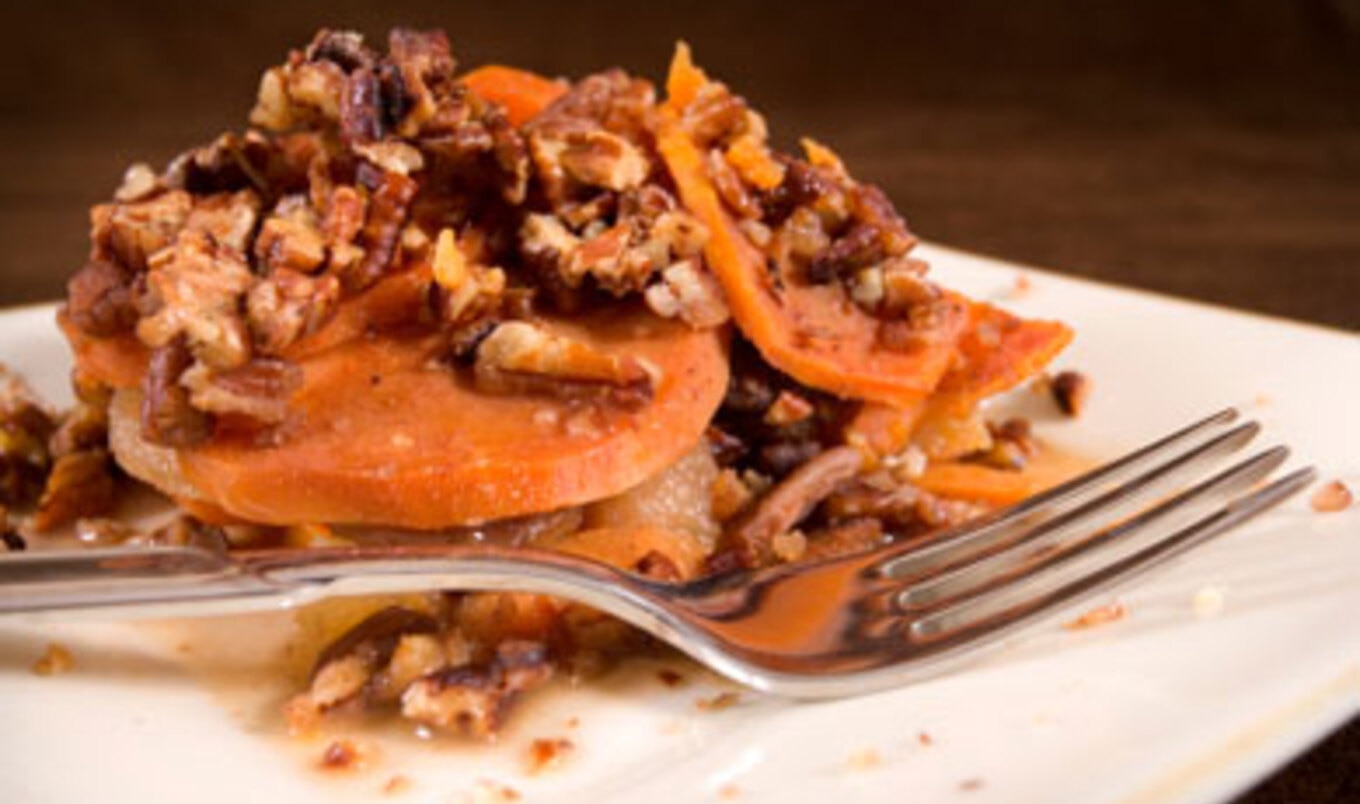 Sweet and fragrant, these potatoes could easily be served as dessert—or breakfast. We won't tell.
December 13, 2009
---
Want to sweeten up your regular side dish? This take on sweet potatoes brings out their natural sugars, and adds a little extra in the form of rich maple syrup. The citrus punch from the orange juice keeps a perfect balance.
Serves 6
What You Need:
2 tablespoons non-hydrogenated margarine, melted
Juice of 2 oranges (1/2 to 3/4 cup)
1/3 cup maple syrup
1 teaspoon pumpkin pie spice
5 large sweet potatoes, peeled and sliced 1/4 inch thick
1/2 cup pecans, toasted (garnish)
What You Do:
Preheat the oven to 375 degrees. In a large mixing bowl, combine the first 4 ingredients and stir until well combined. Add the sliced potatoes, stir well, and transfer to a lightly oiled 9x13 baking dish.
Cover and bake until the sweet potatoes are just tender, about 40 minutes. Stir once or twice during that time to distribute the liquid over the potatoes. Uncover, and bake until the glaze thickens, about 10 to 15 minutes. Keep warm and sprinkle with pecans before serving.