Travel
Vegan in London
Britain's capital offers visitors from all walks of life everything from ancient history to modern vegan cuisine.
---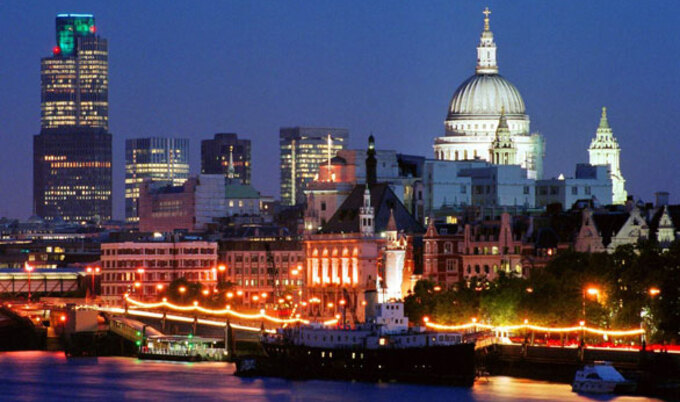 London is a city for every season. Whether traveling during the depths of a snowy Dickensian winter or choosing to brave the heat over the scorching summer months, London offers every type of getaway experience. Whether history buff, fashionista, or vegan gourmand—or of course, all three—there is something for everyone in swinging London town. The city plays host to bevy of vegetarian restaurants and cruelty-free ethnic cuisine and was recently named most vegetarian-friendly city in the world by PETA. Be sure to consult VN's guide to all-things veg when planning your trip!
Cycling on the South Bank
Once a marshy wasteland, the south bank of the Thames now thrives with restaurants, markets, marinas, and even a skateboard park. Rent a bike and explore the six miles between Albert Bridge and Tower Bridge, where you can tick off dozens of famous landmarks, including Parliament and Tower of London. Make a stop at the Tate Modern for a stroll across Millennium Bridge and a stunning view of St. Paul's Cathedral.
Saf Bet
For the best in high-end elegance cuisine, look no further than Saf. Less than two years old this meat-free eatery opened its doors, and has since fast become a citywide hot spot due to its delicious vegan dishes. The majority of menu items are raw, and more than 100 organic and biodynamic wines and cocktails are available. Whether grabbing a late dinner or meeting friends for a quick drink, Saf's cruelty-free fare will leave guests feeling healthy and rejuvenated.
Double-Decker Dining
A visit to London isn't complete without a ride on a Routemaster bus. The double-deckers were retired in 2005, but you can still get inside one at the Rootmaster Bustaurant. The converted bus houses a vegan kitchen on the lower deck, dishing out such delights as Aubergine Stack Salad and Dark Chocolate and Fruit Cannoli, and upstairs is a cozy dining room. It's perfect for an affordable lunch break after a trip to Spitalfields Market or a stroll down Brick Lane. The Rootmaster is also ideal for people watching: this part of town is brimming with designer clothing shops (and the fashionistas who love them).
Budget Lunch Break
If you've spent all morning in Covent Garden and need to pep yourself up for the afternoon, refuel your engines at Food For Thought. The small café-which offers seating in a subterranean dining room-serves healthy, wholesome vegetarian food at cheap and cheerful prices. Exceptional scones, fresh salads, and comforting stews are mainstays. Get there early to secure a seat.
Market Madness
Tucked between Victorian wrought-iron railway arches, Borough Market is a foodie's paradise. Whether you crave fine chocolate or a fresh pear, you're sure to find an edible treat among the dozens of gourmet food stalls. Visit The Veggie Table for a savory burger made with quinoa, nuts, and organic vegetables. Tip: Make like a local and head over on a Thursday to avoid the crowds.
Beer and Curry
A raucous "beer and a curry" is most commonly celebrated at one of the Bangladeshi restaurants haggling for business along Brick Lane. Instead, head up north for less hassle and better food at Rasa, a South Indian restaurant whose all-vegetarian menu is consistently tasty and surprisingly cheap. Don't miss out on the delicious dosas.
Haute Veg
Hankering for haute cuisine? Then there's no better choice than The Gate Vegetarian Restaurant. Housed in a converted church, The Gate's changing menu will make you wish you brought more friends so you could sample all of their inventive dishes, such as Root Vegetable Bourguinon and Apple, Calvados, and Cinnamon Crumble. Gluten-free options are available and most dishes can be prepared vegan.
Fancy a Pint?
When the sun starts to sink and the hankering for a pint kicks in, head over to The Duke of Cambridge, the world's first certified organic gastro pub. Opened in 1998 on a quiet back street, this drinking house embodies the warm vibe of a traditional English pub. Pick your pint from a range of organic beers and ales, including Shoreditch Stout and Pitfield Lager, both of which are vegan and locally brewed by Pitfield Brewery.