News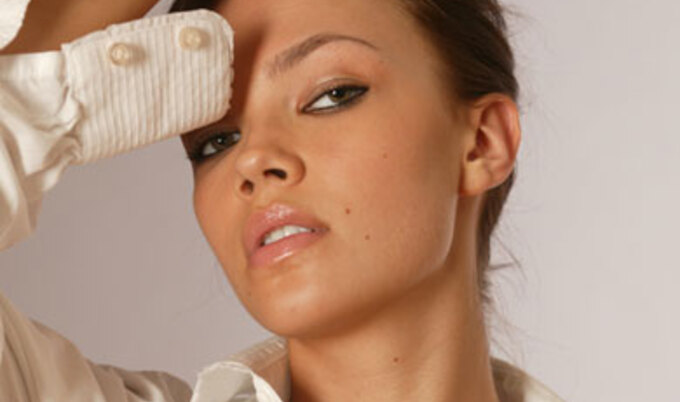 Vegan on America's Next Top Model
Can't get enough of our 20-Under-30 feature in the current issue? Here's another fresh-faced, inspiring vegetarian activist.
February 22, 2009
---
Though she didn't land the coveted contract with Elite Model Management, Elina Ivanova certainly won a few fans when she managed to bring her veganism to the forefront of the hugely popular reality-television show, "America's Next Top Model." VN chats with the lovely 19-year-old Seattleite about animal activism, enjoying the veg lifestyle, and her time in the public eye.
VegNews: What was it like being vegan on the set of ANTM? Did you have to cook for yourself or were your meals provided?
Elina Ivanova: Being a vegan on ANTM was harder than I thought it would be. The meals were provided at times, although they were mostly just vegetables and no one really knew what to give me. Everyone did the best they could, and I must say, I really appreciated the effort. At the model house we had the option of buying our own groceries, so that did help a little. I just couldn't wait to get home, and be able to eat a balanced, nutritional, vegan diet with variety!
VN: What vegan product can you not live without?
EI: Tofutti cream cheese! I have to have blueberry bagels with strawberry jelly and cream cheese!
VN: What do you hope to accomplish before you reach 30?
EI: I hope to be a stable, working model, maintaining some sort of celebrity, and having a large audience to reach with my animal-rights activism.
VN: If you were president, you'd …
EI: Do as much as possible to reach a place in our country where humans have barely any contact with animals and no longer use them as food, clothes, etc.
VN: What responsibility do people who, like yourself, have the media's attention for something that isn't related to veganism (like ANTM) have to promote the cause?
EI: I have a very big responsibility, and using my platform to speak about animal rights is my first priority. Each person who is lucky enough to have the attention of the media should take advantage and speak out on something they would like to change in the world.
VN: How do you see the vegan movement growing/changing in the next five years?
EI: I have noticed the level of awareness has increased in the media and fashion industry. I think more people will speak out and try everything to be effective. The smallest change always sparks hope in people who may have thought that change wasn't possible, which inspires them to be effective, too.
VN: How has the experience of being vegan changed since you first went veg two years ago?
EI: It was a challenge at first, but now it's second nature. I sometimes forget that I'm a vegan when other people ask me, because to me it's almost like I'm no longer aware of other diets and just think that everyone eats like I do—ha!
Please support independent vegan media and get the very best in news, recipes, travel, beauty, products, and more.
Subscribe now to the world's #1 plant-based magazine!
Subscribe