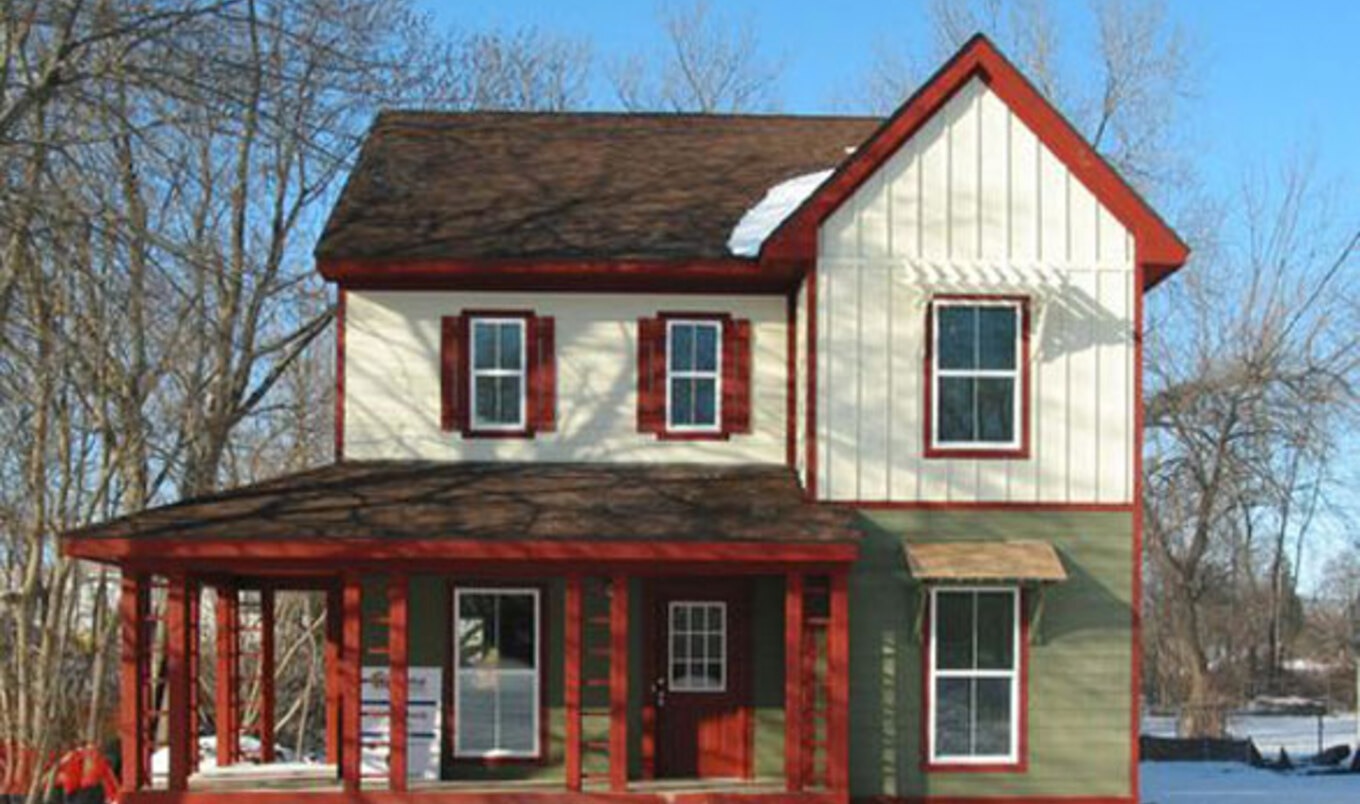 Habitat for Humanity and Home Depot pair up to provide green construction for those in need.
August 29, 2009
---
Going green from the inside out is simple when it comes to eating a vegan diet, but costs can quickly add up when it comes to eco-friendly housing. Known around the globe for supplying homes for those in need, Habitat for Humanity International and The Home Depot Foundation are expanding their Partners in Sustainable Building program. VegNews caught up with Habitat for Humanity International's Senior Director of US Operations, Mark Andrews, for the scoop on the nationwide project.
VegNews: What are the details of the program?
Mark Andrews: The Partners in Sustainable Building is a $30 million green building program that will provide funds, technical support, and training over a five-year period to help Habitat affiliates build 5,000 homes that meet Energy Star guidelines or a higher nationally recognized green-building standard. More than 120 Habitat affiliates across 45 states will be granted $3,000 for each home built to Energy Star standards and up to $5,000 for each home built to a higher green standard.
VN: How did Habitat for Humanity and Home Depot alliance come about?
MA: The Home Depot and Habitat for Humanity have worked together in many ways over the years, including individual store donations and new home builds completed locally by Home Depot store associates and various Habitat affiliate partnerships. There was a desire to create a formal partnership at the national level in the US, as Habitat for Humanity and the Home Depot believe that homeownership is the centerpiece of building a strong, stable community.
VN: How did the first year of the program go?
MA: After a successful pilot program where a total of 263 sustainable homes were built with 128 at Energy Star and 135 at a higher regional or national green-building level, the national program was launched.
VN: Over the next five years, the program is projected to build 5,000 new homes that meet Energy Star standards. How do you build that many homes in just five years?
MA: Habitat for Humanity affiliates work with community groups and volunteers to build simple, decent homes. Habitat relies on donations of labor, building materials, and land to help keep the cost of the houses down. We've built more than 5,000 homes annually for the past several years.
VN: The grants for affiliates are only $3,000 to $5,000. What's the total cost of building a Habitat green home?
MA: The cost of Habitat for Humanity homes vary by affiliate due to material and land costs. Habitat houses are simple and affordable. They're large enough for the homeowner family's needs, but small enough to keep construction and maintenance costs to a minimum. Built with quality and locally available building materials, Habitat house designs reflect the local climate and culture. The labor of volunteers and partner families, efficient building methods, modest house sizes, and no-profit loans make it affordable for low-income families to purchase Habitat houses. The grant funds are designed to cover the incremental costs associated with the changes in building practices.
VN: Who will be moving into the houses? What kind of communities will be served by this program?
MA: Low-income families in need of safe, decent, and affordable shelter apply to local Habitat affiliates. Habitat homeowners typically earn between 30 to 60 percent of the median income in their communities. The affiliates chosen for the program serve a variety of communities.