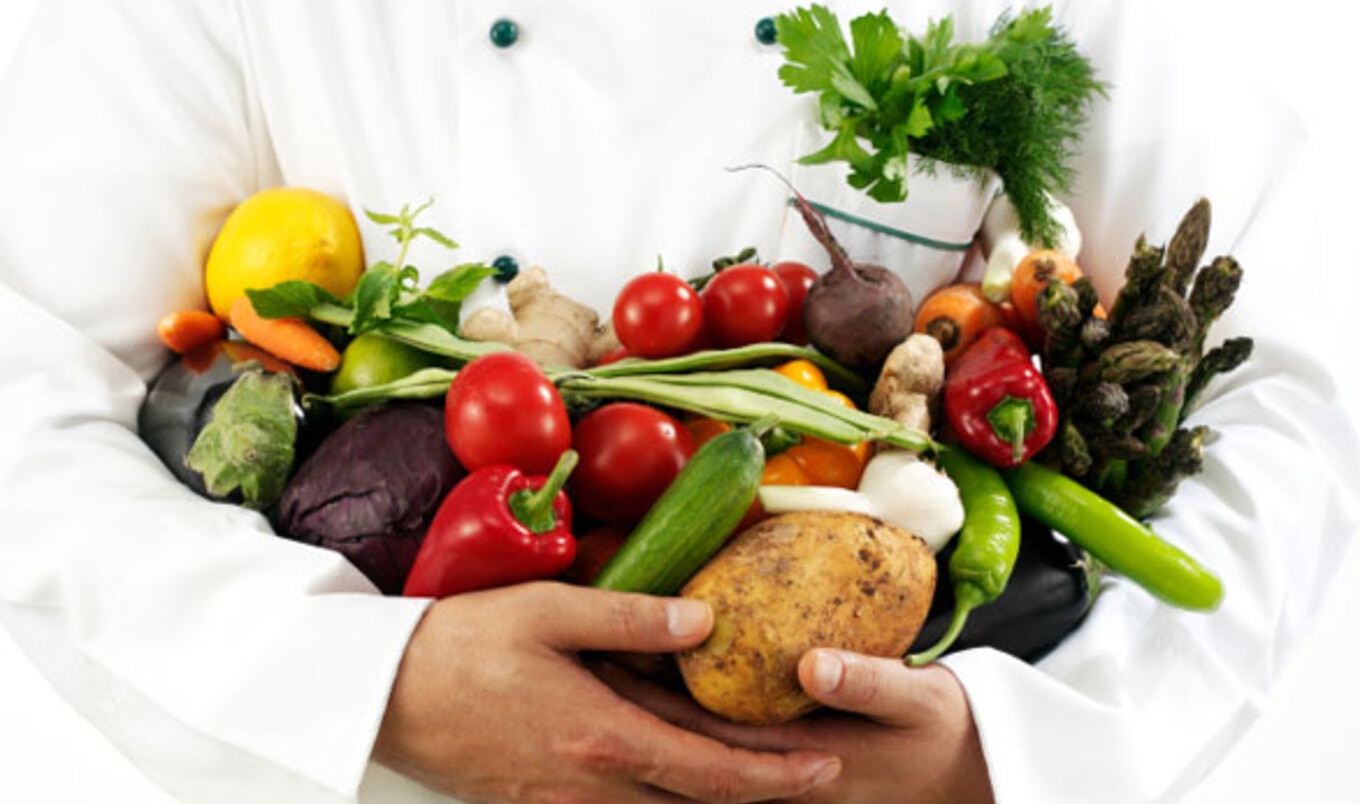 Gear up for an evening of tasty culinary competition as aspiring veg chefs go head-to-head.
August 8, 2009
---
From county fairs to television cook-offs, would-be chefs across the country display an unflinching desire to be judged. While most competitors ultimately fade back into the safety and obscurity of their home kitchens, a crucial demographic is conspicuously lacking from the start: where are all the veg chefs? While vegan eating recently played a supporting role on Top Chef Masters, as embodied by the lovely Zooey Deschanel, the animal-free crowd is ready for a challenge all our own.
Look no further than Veggie Conquest, the explosive, strictly-vegan cooking competition straight from the brain of tofu-fueled foodie Jessica Mahady. The NYC-based contest kicks off August 22, providing a fun and exciting platform for amateur chefs to showcase their creativity and culinary skills. With secret ingredient challenges, all-star judges, and the promise of a delicious meal, chefs and spectators alike can expect a stellar show. VegNews caught up with Mahady for the inside scoop on the nation's next cooking craze.
VegNews: Tell us about Veggie Conquest.
Jessica Mahady: Veggie Conquest is an amateur cooking competition in New York City, and you can sign up as a chef or a taster. Chefs create an original recipe based on a secret ingredient that's revealed a week before the event. They prepare their dish at home and bring it to the event to be judged and devoured.
VN: What inspired you to start the event?
JM: Veggie Conquest started as an idea I had for a potluck. I talked with friends about it, and the idea grew. Before I knew it, I was planning a full-on cooking competition with a website, fabulous judges, and several tickets sold. We vegans like competitive cooking, too. Also, I think we've got to keep showing that vegan food can be much more than twigs and berries.
VN: Who can be involved?
JM: Anyone! Though we do ask that chefs at the competitions should be amateurs. If you're a food industry pro, you can be a judge or taster, or compete later in our professional challenge. We have so many foodies in NYC. I think all foodies love a good healthy competition. Non-vegans should see it as an extra challenge, a way to push their skills and expand their palates. We want to show non-vegans that vegan food can be easy to make and taste fabulous, too.
VN: You have some pretty impressive judges for the first challenge: Joshua Katcher, Brian Preston-Campbell, and Kathy Patalsky. How did you get them involved?
JM: Yes, they're fantastic! I just sent each a nice e-mail explaining what we are doing and how we would love for them to be involved. They didn't need a lot of convincing. They share the love for good food and competition.
VN: What are the criteria for a winning dish?
JM: A chef wins by having the highest combined score from the tasters and the judges. The winning dish must be original, be vegan, feature the secret ingredient, and be finger-lickin' good. Winning chefs will get fantastic prizes donated by local restaurants, grocers, or kitchen supply stores.
VN: How frequently do you hope to have the competitions?
JM: We are striving for every month. It might not be the normal amateur competition every month, though. For example, our upcoming professional challenge might feature a restaurant chef competing against a cookbook author!