News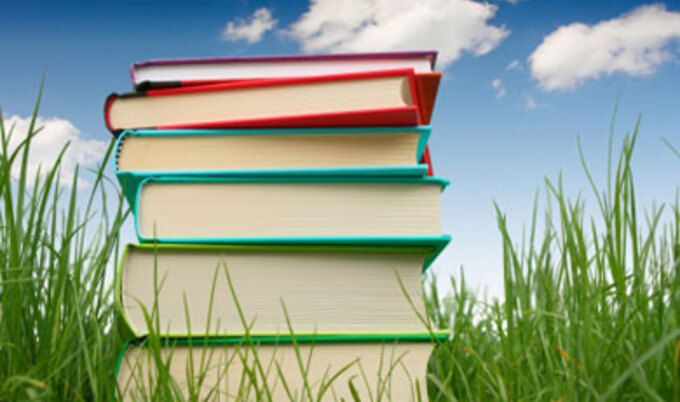 10 Must-Read Veg Books
VN Publisher and Editor-in-Chief Joseph Connelly recommends books every vegan should read.
January 23, 2010
---
Resolve to read more this decade but having trouble deciding which tome to crack next? Want to delve into works penned by veg authors but don't know where to start? Joseph Connelly shares the influential works he'd be unable to live without.

Neal Barnard: The first book I read after going vegan was The Power of Your Plate. I think I've read each of Neal's books since, though I can't really be sure, as they do blend into one another.

Steve Best: With titles including Postmodern Theory: Critical Observations and Igniting a Revolution: Voices in Defense of the Earth, surely you can see why. The best thing? Steve has written or edited 10 books, so you have plenty to catch up on.

Jim Mason: His An Unnatural Order: Roots of Our Destruction of Nature remains the most comprehensive document yet published coalescing current global concerns, how we got here, and how to move beyond. Plus, with Mason, you (often) get Singer (Animal Factories, The Way We Eat).

Jeffrey Masson: Given his catalog—both his psychological/Freudian work before, and his animal work since the classic When Elephants Weep: The Emotional Lives of Animals—this one's a no-brainer. Prolific Masson has written about every animal from the armadillo to the zebra, always with clarity and feeling. And now he's tackling veganism.

Victoria Moran: Author of the timeless The Love-Powered Diet: Eating for Freedom, Health, and Joy, Moran's warm words always leave one feeling enlightened, a truly remarkable talent in that her recent works (Fat, Broke, and Lonely No More and Creating a Charmed Life) deal with serious, modern issues.

Frances Moore Lappé: Her Diet for a Small Planet remains the bible from which all food politics can be traced. Nearly four decades later, she's still very active, recently with Getting a Grip: Clarity, Creativity, and Courage in a World Gone Mad as well as The Small Planet Fund, started with daughter, Anna.

Laura Moretti: Others produce quantity, Moretti pens quality. Author of two thin volumes of essays and editorials culled from her work as a journalist, All Heaven in a Rage: Essays on the Eating of Animals and The Good Fight: Speaking for Those Who Can't, Moretti's moving prose is what lesser writers read to get inspired.

Tom Regan: Regan's career-spanning work includes the seminal The Case for Animal Rights, which, if you haven't read, you should, along with any other of Regan's cogent, thought-provoking works.

John Robbins: His books on health care (Reclaiming Our Health) and aging (Healthy At 100) could make one value the isolation of exile, while Diet for a New America remains the turning point in modern veg history, turning more people away from a meat-based diet than any work before or since.

Mickey Z.: The NYC-based social critic's books involve not so much veg or animal concerns, but rather issues of justice; an edgier, concise Howard Zinn. If you'd like your library to be rounded out a bit, Z.'s style and substance will be much appreciated, especially 50 American Revolutions You're Not Supposed to Know and The Seven Deadly Spins: Exposing the Lies Behind War Propaganda.

Want more of today's best plant-based news, recipes, and lifestyle?
Get our award-winning magazine!
Subscribe