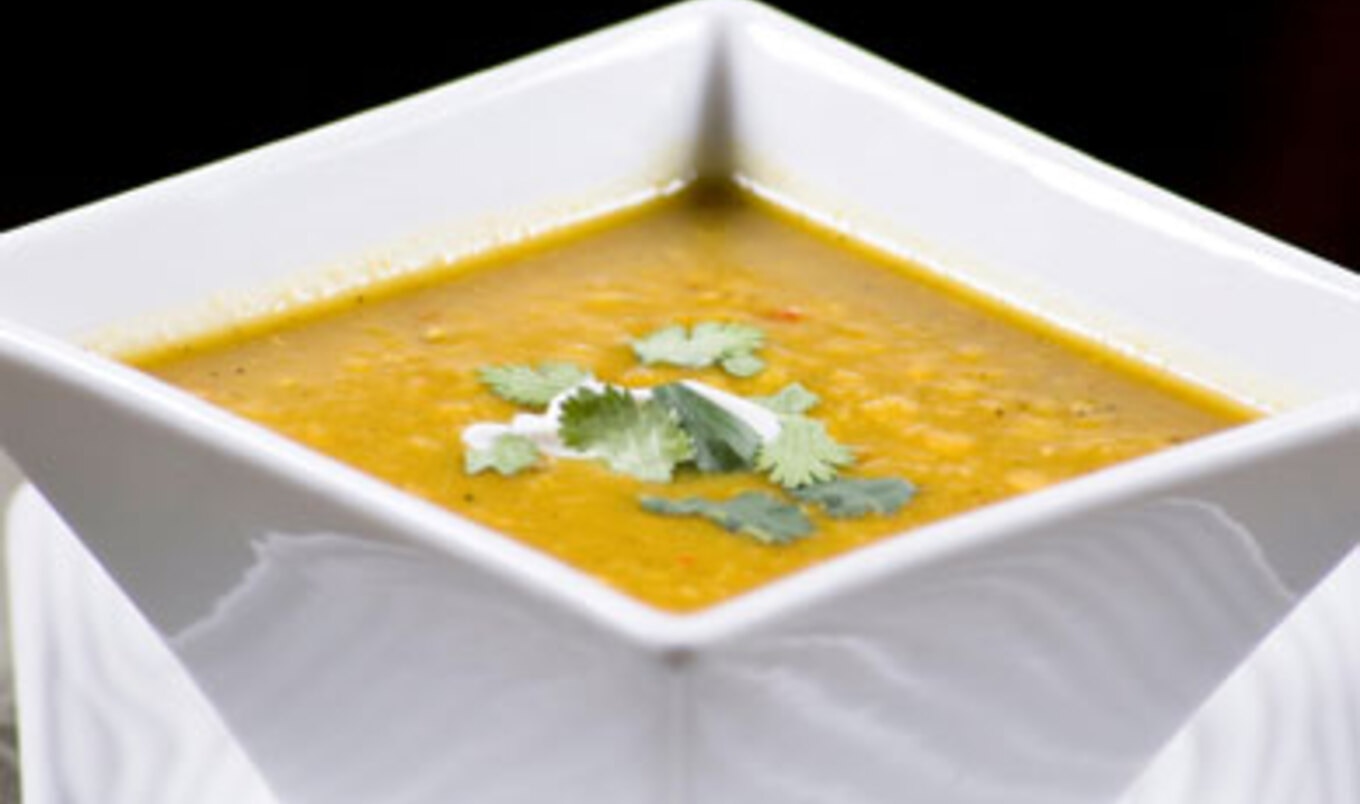 A multitude of spices work together in this curry, bringing the flavor of classic Indian dishes.
January 30, 2010
Satisfying, healthy, and slightly different from the usual lentil soup, this Indian-inspired dish is sure to spice up any weeknight dinner.

10 servings
What you need:
2 cups yellow split peas
1-1/2 cups onions, small dice
1-1/2 cups carrots, small dice
1 cup celery, small dice 
1 tablespoon canola oil
1 tablespoon garlic, minced
1 tablespoon ginger, minced
1 tablespoon ground cumin
1 tablespoon ground coriander
1 teaspoon ground cardamom
1 teaspoon ground turmeric
1 teaspoon salt
9 cups vegetable stock or water
1 tablespoons lemon juice
1-inch kelp (optional)
1/4 cup chopped fresh cilantro (garnish)
10 thin lemon wedges or slices (garnish)
Pinch of black mustard seeds
Pinch of ground black pepper
What you do:
Sort and rinse split peas, then cover with water and set aside to soak while you prepare the other soup ingredients. Sauté the onions, carrots and celery in canola oil over medium heat for ten minutes.
Add garlic, ginger, and mustard seeds and sauté five minutes. Stir in the cumin, coriander, cardamom, turmeric, salt and pepper. Add soaked and drained split peas, vegetable stock, lemon juice, and kelp. Bring to a boil then simmer for one hour. Season to taste and garnish with chopped cilantro and a slice of lemon.
Click here for more delicious recipes:
Coconut Red Lentil Curry
Spicy Potato Dosadillas
Thai Corn Soup