Food + Recipes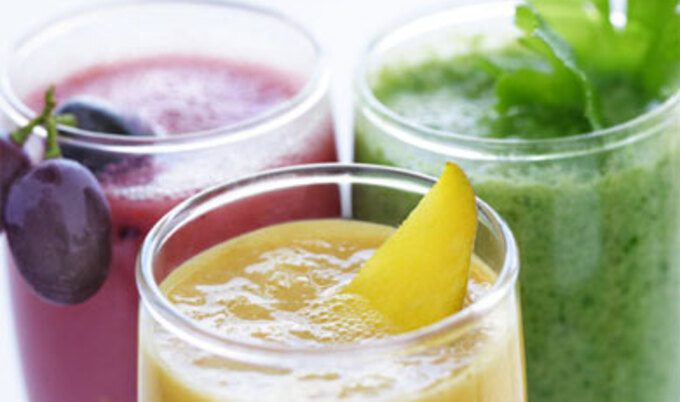 10 Essential Kitchen Appliances for Vegan Cooks
Is your kitchen in need of a facelift? Look no further than these 10 kitchen appliances that make vegan cooking and baking a breeze.
---
The worst is finding a delectable, impressive recipe and then being immediately discouraged when you don't have the appliances the recipe instructs to use. If looking in your kitchen cabinets creates boredom or frustration, perhaps its time for an appliance upgrade. Whether you're decking out your very first kitchen or just looking to give your kitchen a facelift, stacking your shelves with essential appliances is a great way to get going. VegNews has looked through some of the most mouthwatering vegan recipes and picked out the must-have appliances to have you whipping up gourmet meals in no time, not to mention saving you time and muscle.
Blender
There are a good number of high-powered blenders on the market, but no matter if you spend $50 or $500, the fact of the matter is every good kitchen needs a blender. Blenders are great for soups such as Potato Leek Soup, sauces such as pesto, or smoothies and shakes such as the Chunky Monkey Shake.
Food Processor
A good food processor is literally like a time machine—it can save you what feels like hours of endless chopping, shredding, or grinding. And just as diverse as the tasks a food processor can accomplish is the wide range of dishes that use a food processor. Make amazing salsa or Black Bean Dip, or take your desserts to a new level, like with pumpkin butter tarts.
Ice Cream Maker
Not to discount the wonderful vegan ice cream varieties that are available, but let's face it: There simply are not as many non-dairy ice cream flavors as there are dairy. With an ice cream maker, that is no longer true. Build upon classic strawberry or vanilla, or get a little crazy with something such as chocolate mocha ice cream.
Juicer
It might seem stereotypical to say that vegans love to juice, the health benefits of making your own juice are undeniable. Blend together fruits and vegetables to get combinations of nutrients, vitamins, and antioxidants like none other. Strengthen your body with Green Machine, Just Beet It Juice, or sweet juice.
Mixer
It's true that hands-free, standing mixer is much easier to manage than a manual mixer, but either way you go, an electric mixer can take your baking abilities to a whole new level. Try fluffy whipped cream, decadent brownies, or classic chocolate chip cookies.
Muffin Cups
If you love cupcakes and muffins but hate the excess waste of paper or aluminum muffin cups, look no further than reusable muffin cups made from plastic. Whip up some cornbread muffins, Apple & Walnut muffins, or Chocolate Chiffon Mousse Cupcakes that are friendly to your taste buds and the earth.
Popcorn Popper
Whether you swear off the microwave or are simply unimpressed with the boxed variety of popcorn, an air-popper can make light, crunchy popcorn just as quickly as a microwave. Take caramel corn to a new level, or indulge in Gooey Popcorn.
Rice Cooker
As we learned from the wise words of Savvy Abby, a rice cooker is an efficient way to get restaurant quality grains without the endless wait of traditional rice making. Make delicious stir-fry; Thai Tofu; or, for more gourmet grains, Quinoa, Avocado, Sweet Potato Timbale.
Slow Cooker
What other appliance out there allows you to start dinner at nine in the morning and eat at six in the evening? A slow cooker is one of the best ways to create hearty, warm dinners without the hassle. Try Mushroom Risotto, chili, or vegetable stew that's sure to please.
Wok
For evenly sautéed vegetables, tofu, or anything else you want lightly cooked to perfection, then you need to walk the wok. Make awesome Spicy Peanut Green Beans, Tofu and Vegetable Lo Mein, or Savory Shitake Sauté.
Want more of today's best plant-based news, recipes, and lifestyle?
Get our award-winning magazine!
Subscribe