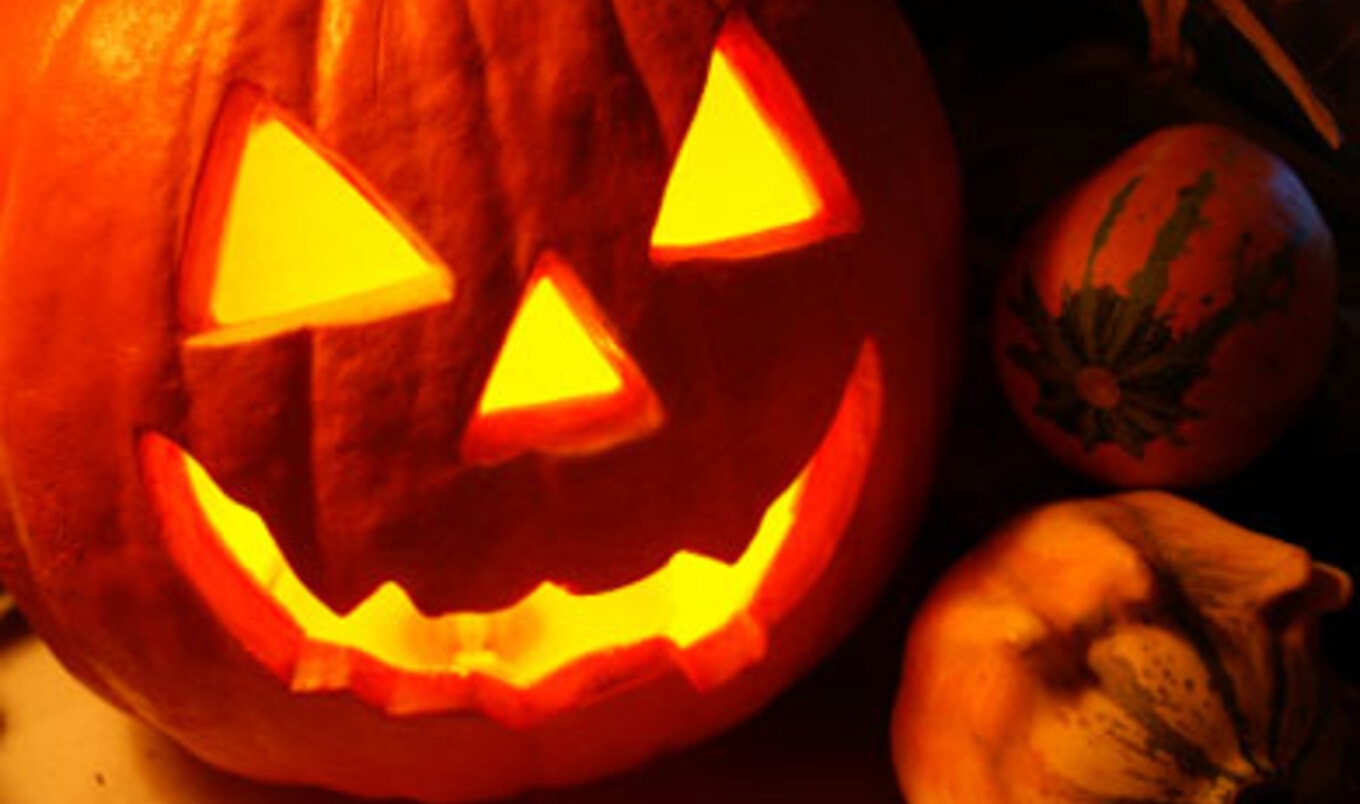 Witchy, crafty, spooky treats can be yours with the VegNews guide to Halloween goods.
October 14, 2010
---
Happy Halloween! All Hallows' Eve is an inherently creative holiday that sees even the most artistically inept types getting imaginative with ingenious costumes, pumpkin carving, and decorations. What better time than a holiday where people are dressing up, getting freaky, munching on candy, and throwing parties to put on your own artist's hat and get inventive? With inspiration from the talented crew at Vegan Etsy, VegNews explores crafty Halloween creations.
DIY
Your integral first step is to carve a Jack-O-Lantern, so look no further than Piraro's Perfect Pumpkins to carve your own gourds that will double as works of art. Next up, costumes. VegNews has you covered with this guide on greening your costumes, including ideas for costumes representative of green personalities such as Mother Nature or a piece of certified organic fruit.
Spooky Shopping
All you want to do is hang out, enjoy Halloween, and eat candy? Fine, we get it. Fortunately, the creative and talented minds behind Vegan Etsy have adorable hand-made gifts for your consumption. Vegan Etsy is a collective of likeminded artisans banded together to create a network of sellers you can be sure are slinging all-vegan goods.
Starrlight Jewelry and Designs presents Halloween-appropriate jewelry. We love the Gothic Spider Web Earrings and Gothic Spider Web Slave Bracelet. While you're shopping at Starrlight, grab some of its Albino Bat Confetti for your present and future Halloween parties.
Sellers Vegancraftastic and Panda With Cookie source your adorable Halloween plushes with Vegancraftastic's Candy Corn Pin, Jack O Lantern Halloween Keychain, and Panda With Cookie's darling Candy Corn Plush Monster Pirate and Orange Crazy Eye Monster. Need something to carry your monstrous goodies around in? May we suggest a hearse-themed crafting bag? Be sure to tuck in some Skeleton Crew Stitch Markers, a Halloween Mishief notebook, and precious Count Swampula miniature vampire cyclops from other Vegan Etsy sellers. These are some spook-savvy vegans!
Time to talk candy. Vegan Etsy member Sweet V Confections make some pretty dangerous-looking sweets. Oatmeal Cream Pies or Pumpkin Biscotti, anyone? Or you can throw on a Halloween apron, and hit the kitchen to cook up your own Pumpkin Dandies, Halloween Soup, Friendly Zombie Cupcakes, and Tasty Toasted Squash Seeds. And for accidentally-vegan candy, VegNews brings you the Official Guide to Vegan Halloween Candy. Trick or Treat!