Travel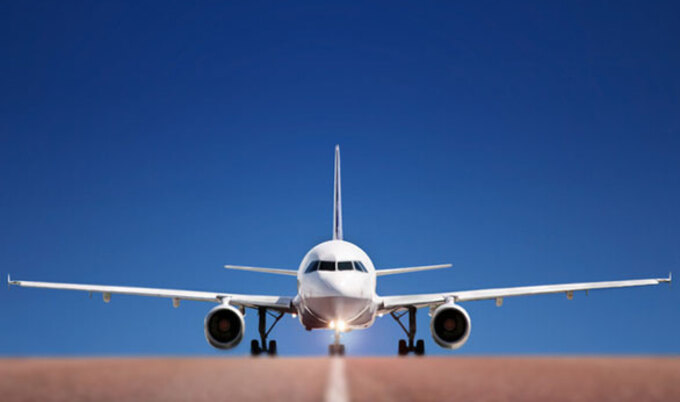 Flying the Vegan Skies
It's the holiday season, and that means loads of travel. With options available both in airports and on flights, traveling while vegan has never been easier.
---
The holiday season has officially begun, and with that comes the exodus of college students, city dwellers, and everyone in between as they, for better or for worse, head home. And while you have all the best intentions in the world to be home for Christmas, equipped with plenty of wintertime cheer, the flood of people that clog holiday travel make it almost impossible to keep the holiday spirit alive. Coupled with blizzards, flight cancellations, and the stress of family, and you've got yourself a full-blown Home Alone style travel nightmare. But take comfort in the fact that when you inevitably get trapped in an airport, you won't starve—these days, there are plenty of vegan options available in airport terminals and onboard.
Whether you are anxious about flying, coming off of an intense workweek, or are fighting off a lingering cold, you need to fight cold season and prepare your body and for the hours inside a pressurized cabin filled with strangers and recycled air. The best way to do so is to fortify your immune system before your trip. You can build up your defense with a plethora of natural options—try green tea, foods with loads of beta carotene such as carrots and sweet potatoes, eat plenty of antioxidants in foods such as spinach, and of course, vitamin C in the form of oranges, kiwi, and bell peppers.
Once your bags are checked and you're ready to go, the endless airport waiting game begins. And as you stare blankly at CNN on mute or mindlessly flip through a magazine, it's only natural for your tummy to start to rumble. Airports now seem to have more options than a mall food court, plenty of which are vegan. Au Bon Pain offers five vegan soups: Black Bean Soup, Curried Rice and Lentil Soup, French Moroccan Tomato Lentil Soup, Vegetarian Chili, and Vegetarian Lentil Soup. Hit up Argo Tea for their vegan salads and muffins, not to mention extensive drink list that can be made with non-dairy milk. The same goes for Caribou Coffee, which also offers a Southwestern Black Bean Salad. Jamba Juice is a vegan favorite, perfect for supplying you with vitamins before the trip. For a quick, delicious bite, Auntie Anne's pretzels are good-to-go, just hold the butter. If you're looking for something more substantial, try National Coney Island Express's Hummus Veggie Sandwich or Charley's Delight Grilled Vegetable Plate. And for a south-of-the-border flair, pick up one of Moe's Southwest Grill made-to-order burritos or tacos. If none of these options are available at the airport from which you're departing, simply head toward the standard Mexican place for vegetable tacos without cheese or sour cream, or to the nearest sushi joint where you can pick up a convenient veggie roll.
Once on board, many airlines now cater to vegan dietary restrictions and, depending on the length of your flight and what cabin you sit in, options can be made available. Virgin America has a veggies and peppadew hummus plate, complete with a curry dipping sauce. Delta also has a range of options, including rigatoni pasta with tomato sauce, olives, and capers for the business elite; and fruit and caramel and Stacy's Simply Naked Pita Chips in the rest of the cabins. And American Airlines offers vegan Banana French Toast and seasonal fruit for its hot breakfast. Most airlines require at least a 24-hour advanced request for vegan meals, so don't forget to call ahead.
If you're not thrilled about the eating airplane food or are uncertain of the options that will be available, head to Cibo Express, a revolutionary dining concept that is now available in eight different airports throughout the country. Cibo Express offers more than 1,000 different products that are packaged to be on-board ready, and a large amount are vegan, not to mention fresh and organic. No matter how you choose to dine, try to eat lightly on the plane to curb potential motion sickness.
And then of course is the old standby of bringing your own home goodness. While the Transportation Security Administration (TSA) has cracked down on liquids in recent years, many foods can still make it through security. Try easy and healthy snacks such as trail mix, whole-wheat crackers, or fruit leather to get you through your trip. TSA does not allow certain foods, including cranberry sauce, creamy dips and spreads, gift baskets with food items, salsa, jams, salad dressing, gravy, jellies, maple syrup, oils and vinegars, sauces, soups, or any kind of alcohol.
The most important thing to remember is to nourish your body through the stresses of travel, and arrive at your destination safe and sound!
Want more of today's best plant-based news, recipes, and lifestyle?
Get our award-winning magazine!
Subscribe