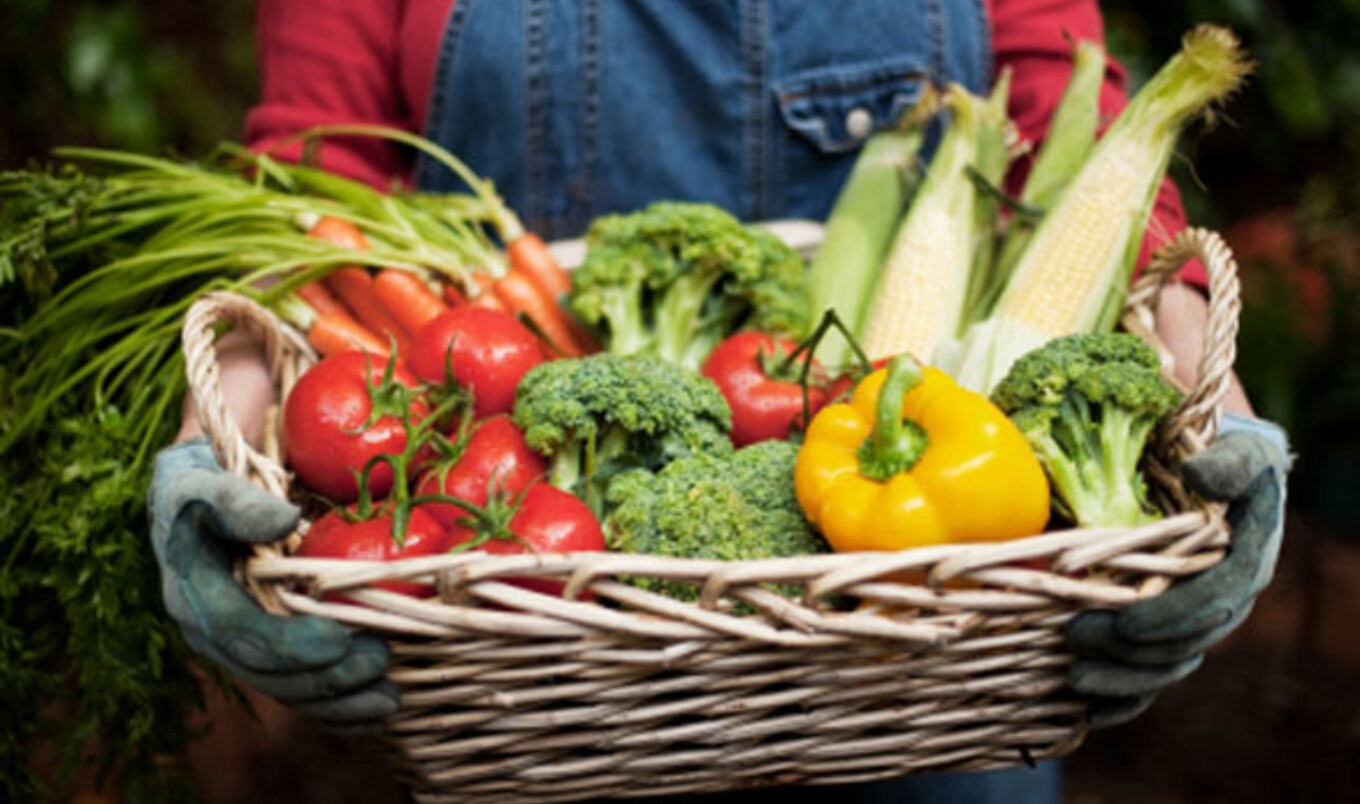 Can't get enough of the spring greening tips in our March+April issue? VN gets the dirt from a conscious gardener about lowering your lawn's impact.
March 7, 2010
---
In our March+April issue, VN reveals five easy ways to green your household—the most important of which is banishing animal products from your kitchen. Now that you've lowered your indoor impact, prepare for spring picnics and summer barbecues by developing a seriously eco-conscious green thumb. Yes, environmentally friendly gardening is as important to eco home remodeling as indoor renovation, a fact that Hamad Juma, owner and operator of Mazingira Gardening Services, knows all too well. Mazingira—which means "environment which encompasses ones' local environment and the world at large" in Hamad's native Kiswahili—is an eco-friendly lawn care service based in Berkeley, Calif. As a dedicated vegan, Hamad understands the connection between compassionate eating and sustainable living, and his business practices are a reflection of these values. While many companies reduce eco-friendly gardening to eliminating harsh chemicals, Mazingira uses cruelty-free insect control methods, natural fertilizers, zero-impact push mowers and hand tools, and animal-free soil and gardening gear—even Hamad's work gloves are made of vegan-friendly materials. Along with wife and business assistant Ruthie Gordon, Hamad is on a mission to create landscapes that work with, not against, the environment.
VegNews: Can an unsustainable lawn cause as negative an impact as a high-energy-emitting house?
Hamad Juma Hamad: Yes, if a yard is not maintained in an eco-friendly way, it has a very big impact on the environment. All of the chemicals used are very toxic and destroy soils and water systems. A lot of gardens potentially use the same resources as a house does—lighting and water systems, construction materials such as timber and concrete—things that cause problems when produced but also leech into the soil and destroy it.
VN: Before founding Mazingira you worked on making physical homes more sustainable. How does your company extend home greening into backyards?
HH: I use drip irrigation, which brings water to a particular plant, saves water, and prevents run-off. Instead of using chemicals for weed control, we focus on non-toxic methods such as hand weeding, non-toxic sprays, and eco-friendly fabrics and mulch to suppress weed growth. Also, a major thing is to think about the best plants to use in a space—how it suits site conditions, if it is resistant to the pests that may already exist. Having strong, healthy, and naturally resistant plants is the key to avoiding the need for invasive and often toxic pest control methods. Pest control is a hard issue, especially for a vegan! I educated myself on various natural methods such as using beneficial insects. I also avoid using machines in my maintenance work.
VN: Mazingira offers "veganic urban vegetable and herb gardening" and "eco-friendly, natural pest control." Tell us a little about these practices.
HH: You can't think about the environment without thinking about animal agriculture. The "veganic" in the vegetable and herb gardening offered is using vegan soils and fertilizers. But pest control of course is very challenging. When you're vegan there's the questions—do you kill things like aphids, slugs, and other pests? How would you explain avoiding that to a client who isn't vegan and may just think your system is too complicated and want to look somewhere else? The good news is there are a lot of preventative things you can do to avoid the issue. You can use barrier methods such as protecting plants from slugs by laying down sandpaper or copper strips. You can remove pests by hand without killing them. Also, many pests won't actually destroy plants if you have strong, healthy plants to begin with. You can also plant other things that cooperate with your veggies and herbs that discourage pests. Really, it's all in the planning, which is why I studied landscape design. It's crucial to choose the right plant for a certain site.
VN: What tips and tricks would you offer someone who is passionate about lowering his or her carbon footprint but is without a great, green resource?
HH: Replace your lawn with native plants like wildflowers, which are naturally drought tolerant and low maintenance. For weed control, throw down some thick layers of cardboard and then some mulch. You can even just use dead leaves as mulch. Also, you can improve your soil's condition by not raking up your dead leaves. Just let them decompose there and you have a great, natural fertilizer. Also use hand tools such as push mowers instead of gas-powered ones.