News
California Vegan Chipotle
The burrito chain brings its popular meat-free garden blend filling to three of its California locations.
April 27, 2010
---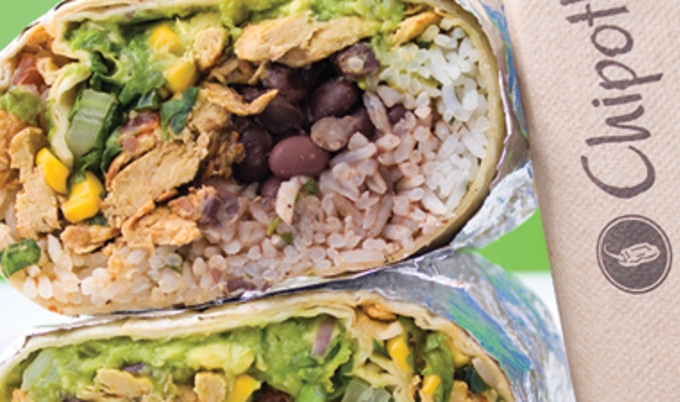 Yesterday, Chipotle announced that two of its Los Angeles locations and one of its Sacramento locations would now serve its vegan garden blend meat alternative. The Los Angeles stores are located in Beverly Center and Beverly Hills, and the Sacramento location is in Highland Plaza. The three California locations now join the chain's Chelsea location in New York City, the Dupont Circle location in Washington, DC, and one of its stores in Denver, in serving garden blend. The vegan-friendly meat alternative is made of wheat protein, soy protein, and fresh veggies marinated in Chipotle's adobo sauce and grilled separately from its meat items. The burrito chain launched garden blend last October at its Dupont Circle location so that vegans, vegetarians, and those wanting to reduce meat intake had an option apart from just beans, rice, and veggies.
Photo courtesy of Kathy Patalsky.