News
The Story Behind the Meat-Free Monday Movement
What began as a European initiative to reduce meat consumption has now grown into a worldwide Meat-Free Mondays movement.
April 11, 2010
---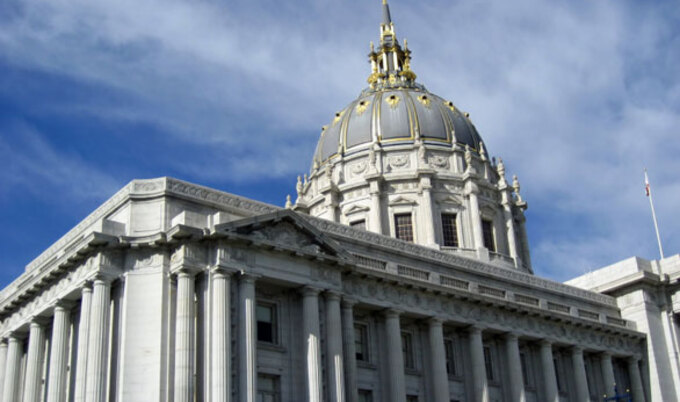 On Tuesday, April 6, the San Francisco Board of Supervisors voted in favor of a resolution observing Mondays as Vegetarian Day, which encourages local restaurants, grocery stores, and schools to offer a greater variety of meat-free options. The landmark resolution makes San Francisco, Calif., the first US city to officially pass a motion promoting a plant-based diet and reducing consumption of meat one day per week. City Supervisor Sophie Maxwell, a vegetarian, presented the resolution on behalf of local activists, and the board voted unanimously to pass it.
The resolution states that making more meat-free alternatives available will not only improve the health of Bay Area residents, but it will also help save the planet. The initiative began as a grassroots campaign led by the San Francisco Vegetarian Society (SFVS) and animal-rights group In Defense of Animals (IDA). For SFVS President Dixie Mahy, the historic decision by the city council marks the beginning of a much bigger vegetarian revolution. "I would have never believed more than 52 years ago when I was struggling to be a vegetarian that someday I would see the Board of Supervisors pass a Veg Day resolution. I have been promoting a vegetarian and vegan diet diligently through the SFVS for 41 of its 42 years and I have to say this is definitely a milestone," says Mahy.
In an effort to see that the heart of the resolution is carried out, SFVS will be doling out vegan recipe suggestions and dietary information to restaurants and schools citywide. In addition to its work in San Francisco, the group will also be working with vegetarian activists and organizations in Oakland, Calif., and beyond to help strategize Vegetarian Day plans for other city councils. "I am hoping other groups will be encouraged to use it as a template to adopt a similar resolution in their cities," says Mahy.
While San Francisco leads the way with its citywide resolution, several other cities across the country are setting plant-based precedents in their communities and school cafeterias. In April 2009, Takoma Park, MD, declared a proclamation designating April 24 to 30 as Takoma Park Veg Week to inspire locals to eat more vegetarian-friendly meals. Last October, Baltimore City Public Schools in Baltimore, MD, banished meat from its Monday lunch menus. The change affected more than 80,000 students and made the district the first school system in America to adopt Meat-Free Mondays. School officials report that the program has made Mondays the most popular lunch day of the week, and that preparing vegetarian meals benefits its budget, as cruelty-free cooking costs 20 cents less per meal than using meat. In February, Manhattan Borough President Scott Stringer presented a report to the New York City Department of Education urging its members to implement a similar program in the city's public schools.
The push to eliminate meat one day per week is rapidly picking up pace in America, but the movement first got its start across the pond. In May 2009, Ghent, Belgium, became the first city in the world to declare a weekly Veggie Day to curb rising obesity rates and reduce its impact on global warming, and in June, musician and longtime vegetarian Sir Paul McCartney picked up the cause in the UK. Soon after, Israel announced that it would also be jumping on the meat-free bandwagon, making it the first country to officially adopt vegetarianism one day per week. In March 2010, Israel's Tel Aviv University joined other international colleges such as Oxford, Columbia, and the University of California, Los Angeles, by bringing Meat-Free Mondays to its campus.
Want more of today's best plant-based news, recipes, and lifestyle?
Get our award-winning magazine!
Subscribe