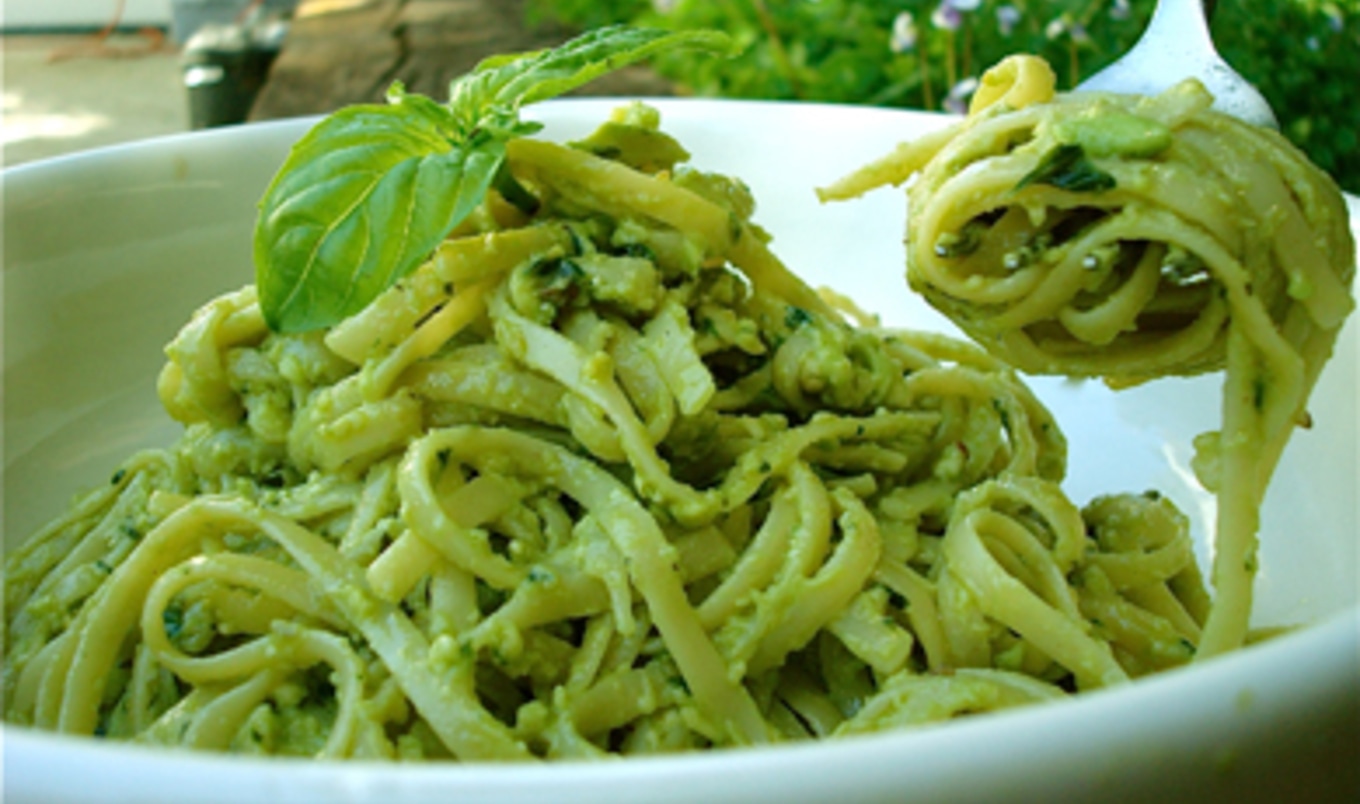 Right in time for summer, vegan chef Chloe Coscarelli shares her signature fresh, flavorful avocado pesto pasta perfect for quick, everyday dinners or backyard cookouts.
May 25, 2010
---
Serves 6
What You Need:
1 pound dried linguini
1 bunch basil leaves (about 2½ ounces)
½ cup pine nuts
2 ripe avocados, pitted and peeled
2 tablespoons fresh lemon juice (about ½ of a lemon)
3 cloves garlic
½ cup olive oil
Salt to taste
freshly ground black pepper to taste
¼ cup chopped sun dried tomatoes (optional)
What You Do:
1. In a large pot, bring water to a boil. Add pasta and cook to package directions. While pasta cooks, in a food processor, blend basil, pine nuts, avocados, lemon juice, garlic, and olive oil. Season with salt and pepper.
2. Drain pasta. In a large serving bowl, toss pesto with hot, freshly cooked pasta and garnish each serving with a basil leaf. For an extra touch of color and flavor, top pasta with sundried tomatoes.
Click here to watch Chef Chloe prepare her Avocado Pesto Pasta.