Travel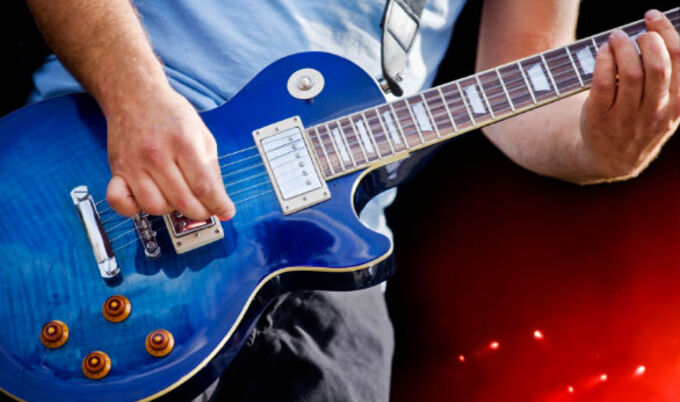 Veg in Athens
Head to Georgia for fantastic diners, pet-friendly parks, and all the live music you can handle.
---
When you hear "South," do you think it's just pickled okra, barbecued pork, and bible thumpers? Then set your GPS for Athens, Ga., and discover music, art, yoga, quirky eclectic architecture, bicycling, and plenty of veg-food hot spots. Can you handle a few San Francisco-style hills? Bring a bike or good walking shoes. Traveling with furry companions? Relish the endless acres of wooded trails, a huge leash-free area, and a big lake for canine cool-downs.
After touring the 200-year-old University of Georgia campus, head to The Grit, a veg restaurant with enough vegan choices to make you—and every touring musician—wish you lived nearby. A local favorite for more than 20 years, Try the big, colorful house salad with the famous Tofu Cubes and lemon-tahini dressing. Warning: The Chocolate Death cake and other dairy-free desserts will be your personal downfall.
Pull yourself away from The Grit, hop on your bike, and head over to Daily Groceries Co-op for picnic provisions. Using the Bike Athens Map, discover the best route to take you to Sandy Creek Park for a game of Frisbee golf, then don your swimsuit and soak in rapids surrounded by happy dogs at Ben Burton Park. After all that riding, stretch your muscles at Rubber Soul Yoga, where classes are just $3 to $5 (sliding scale). Don't know downward dog from tree pose? Visit anyway! A community-based studio, it welcomes all levels of experience, and styles range depending on the teacher. If you're feeling ambitious, stay for a "double header"—a second yoga class immediately after, at no additional charge. A great bargain, it'll leave you feeling refreshed after an active day. Afterward, check out the art studio of Mary Engel, located in the same building, starring her giant mosaic dog sculptures. Modeled after her companion animals Mingo and Bonnie, Engel's lively bronze sculptures are fascinating to see, full of texture and movement.
By now, you're surely hungry again, and if you can resist returning to The Grit, try the vegan burrito at Barberitos and top it off with housemade salsa from the all-you-can-eat salsa bar. Craving a little entertainment with your eats? Transmetropolitan doubles as both a pizzeria and music venue, offering vegan pies, paninis, and calzones. As night falls, consider taking in a show at Canopy Studio trapeze school or the Ciné indie movie theater, or head out and hear any of hundreds of great musicians at one of dozens of pubs. Athens was the launch pad for bands such as REM, B-52's, and the Indigo Girls, with more greats sure to follow in their footsteps. For good drinks and even better bar food, head to The Globe, Athens' award-winning bar. Calm your hunger with a bowl of spicy vegan chili and a side of fries, and wash it all down with your choice of more than 60 beers (just make sure it's vegan-friendly). This local favorite also plays host to nighttime live entertainment, providing the perfect starting—or ending—point for an evening out.
Want more of today's best plant-based news, recipes, and lifestyle?
Get our award-winning magazine!
Subscribe