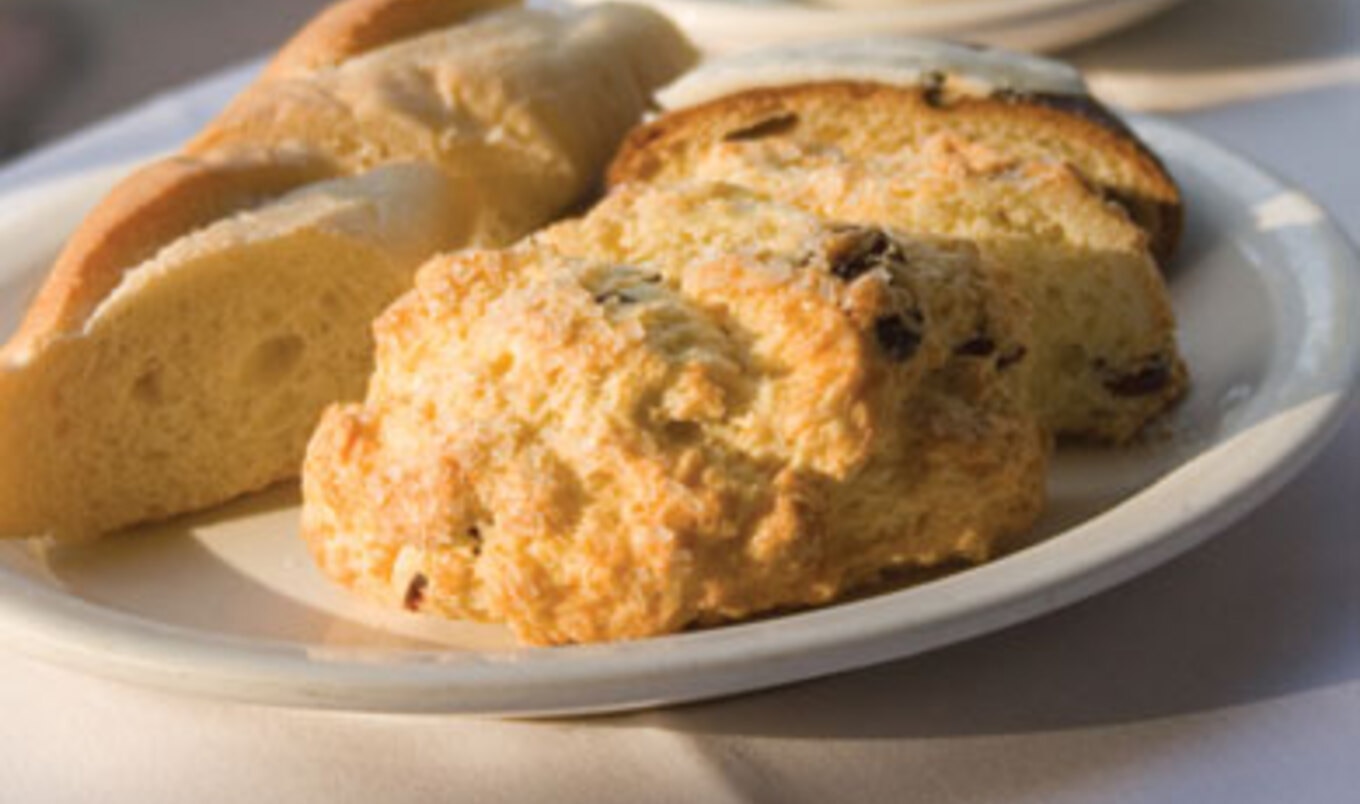 The bright flavor of fresh orange lightens these super-fluffy, chocolate-chip-riddled scones.
July 18, 2010
We love the combination of orange and chocolate, and we love even more the excuse to enjoy it at breakfast. These scones come together really quickly, so you can always savor something fresh out of the oven, even on busy weekday mornings.

Makes 12 scones
What you need:
:
3 1/4 cups spelt flour
4 1/2 teaspoons baking powder
1 teaspoon salt
6 tablespoons coconut oil, chilled
1 cup chocolate chips
1 cup rice milk
1/3 cup agave nectar
Zest of two oranges
What you do:
:
Preheat oven to 375 degrees. Line a baking sheet with parchment paper. In a large bowl, mix flour, baking powder, and salt. Cut in coconut oil with a fork until the texture is crumbly. Stir in chocolate chips.
In a separate bowl, whisk together rice milk, agave nectar, and orange zest. Add rice milk mixture to flour mixture, stirring lightly until combined.
Shape dough into a 1-inch-thick round. Cut pizza-style into 12 triangles. Place on the parchment-lined baking sheet, leaving one inch between each scone. Bake for 15 minutes and serve warm.