News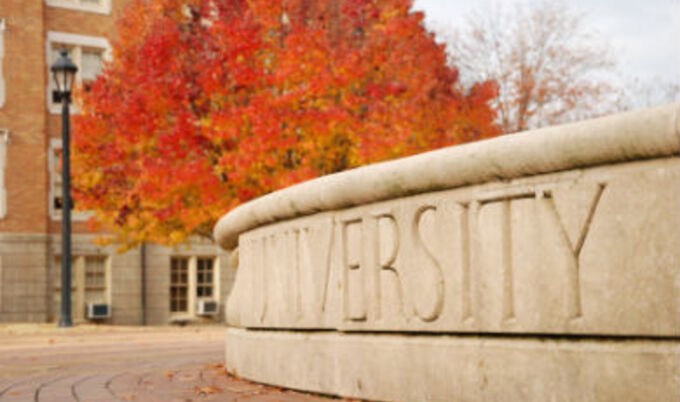 4 Ways to Promote Veganism on College Campuses
Enrich your college experience by promoting veganism and helping the animals.
August 22, 2010
---
It's that time of year again, school is in session, and it's the perfect time to get involved with veg events on campus. Whether you're a bright-eyed freshman or a skeptical student-for-life, being in college offers many opportunities to promote veganism and meet other like-minded people.
Look for information on your school's website to find out how to start a campus group. Most schools have resources to help set up clubs and organizations, and might provide you with meeting spaces, guidance, and even funds. When planning food events such as bake sales and potlucks, be sure to contact your local student government for information about venues. Some schools have policies regarding selling and serving food, so play by the rules!
Fundraising
You've gathered a bunch of compassionate people together—now how to go about raising funds for the animal charity of your choice? A great place to start is with a bake sale. Enticing your classmates with delectable vegan goods is an approachable and effective way to get others excited about your cause. How about some Vanilla Cupcakes, Death By Chocolate Brownies, or Classic Snickerdoodles to start you off?
Another way to raise funds while getting your eat on is to approach veg-friendly restaurants in your community and ask if they are willing to donate a percentage of their proceeds for one night, and then plan a group dine-out to support both the restaurant and the cause. If the event is a success, the restaurant might be willing to work with your group on a regular basis.
Education inside and outside of the classroom
Many courses offer opportunities for you to bring your interest and knowledge about veganism and animals rights to research projects, presentations, and papers. Whether educating your nutrition professor on the health benefits of a vegan diet, or teaching classmates about animal-protection laws, the classroom is a place where fellow students will be open to hearing an informed opinion on veg issues.
Vegan food for everyone
Arrange potlucks to expose guests to veg food or to double as planning meetings, and work to veganize your dining halls! Most campuses are catered by big organizations such as Compass Group, who recently upped its veg options. Urge your campus bookstore to stock vegan cookbooks and books about animal rights. Consider arranging cooking workshops to help show others how easy and delicious veg meals can be.
Publicize
It's vital to the success of your organization and events to have a strong team of media-savvy volunteers to handle publicity. Luckily, an arsenal of social networking tools such as Twitter and Facebook can help get the word out, and don't be afraid to jump on any positive press opportunity that presents itself.
The great thing about college groups is that every member has his or her own strengths—art students can design posters and logos, computer techs can construct a website, future politicians can speak at events. Everyone will have the opportunity to use their skills to educate and to promote a cause. Isn't that what college is all about?
Want more of today's best plant-based news, recipes, and lifestyle?
Get our award-winning magazine!
Subscribe