News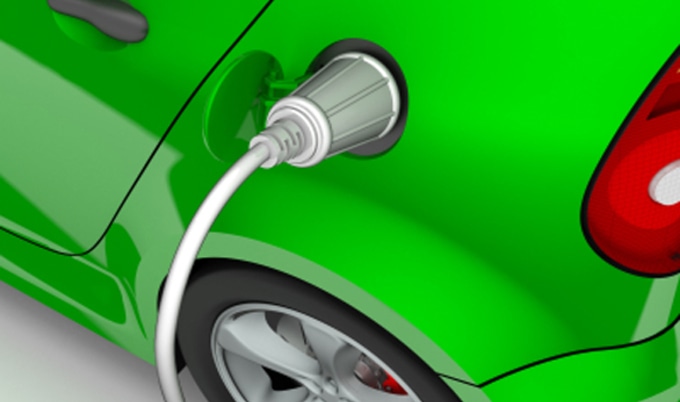 Fuel-Efficient Cars for Every Green Vegan
Choose the right earth-friendly car for you by using our guide to 2011's most fuel-efficient cars, including hybrids, electric, and gasoline-fueled cars.
January 23, 2011
---
Walking, biking, and public transportation are our favorite ways to get around, but when you need some wheels, you don't want a gas-guzzler. The explosive popularity of hybrid cars has cleared the path for car companies to manufacture greener, more fuel-efficient vehicles. But with so many cars touting their green qualities, it can be confusing for a conscious consumer to find the right ride. Here's our helpful guide.
Electrically Charged
Currently, there are two mass-market electric cars, the Nissan LEAF and the Chevrolet Volt. The Nissan LEAF, while pricey with a price tag of roughly $32,000, boasts major federal tax incentives (which can bring the cost down to $20,000–$25,000 depending on the state), long battery warranties, zero Carbon Dioxide emissions, and it never needs an oil change. It does, however, require eight hours for a full charge, which costs approximately $560 annually. The Chevrolet Volt is not entirely electric with a gas engine that's used when needed. The Volt can drive 35 miles on a single charge, was named Car of the Year by Motor Trend, and comes with a $7,500 federal tax credit, and as much as $5,000 in state tax credits, again depending on the state.
Hybrid
The Toyota Prius still leads the market in hybrid cars with 50 mpg and an estimated price tag of $21,000. Consumer Reports claims that the Prius is a better value than the Nissan Leaf or Chevrolet Volt, even though it takes more gas to fuel. Other hybrids on the market—Ford Fusion (39 mpg), the re-launched Honda Insight (41 mpg), and the Honda Civic Hybrid (41 mpg)—are also gaining in popularity. For a luxury model, the Lincoln MKZ Hybrid is comparable to the Ford Fusion with 39 mpg as well. While still garnering good reviews, these models are less fuel economic than their counterparts—Nissan Altima Hybrid (33 mpg), Toyota Camry Hybrid (33 mpg), and Ford Escape Hybrid (32 mpg).
Fuel-Efficient
While none of these cars is a hybrid or electric, they all offer the best miles per gallon compared to other gas-fueled autos. For city drivers, the compact, 41-mpg Smart Fortwo Coupe is a great choice, especially for squeezing into small parking spots. While the restyled Volkswagen Jetta, with a starting price of $16,000, gets 34 mpg, it does produce more emissions than others in its class. A bit pricey than its fuel-efficient counterparts, the luxury Audi A3 hatchback runs on diesel fuel and offers 34 mpg.
Vegan Options
The Nissan LEAF comes with partially recycled cloth seat fabric and the Ford Fusion uses 85-percent post-industrial materials for their cloth seats. Toyota exclusively offers non-leather seats for the Prius. There are several cars that come with the option of heated cloth interiors, a particularly alluring option during winter. The BMW (1 and 3 series), Mercedes Benz (C class series), and some Volkswagen models like the Jetta and Routan offer faux-leather seats as a standard option. When asking for fake leather for your car, know your lingo. It might be called leatherette, V-Tex leatherette, MB-Tex (for Mercedes Benz cars), or pleather. Some spots in a car that you might not know contain leather are the steering wheel and gear shift.
For car drivers who are environmentally aware, now there are a ton of great options for choosing a car that will lessen our dependency on gasoline. Now what can we do about traffic?
Please support independent vegan media and get the very best in news, recipes, travel, beauty, products, and more.
Subscribe now to the world's #1 plant-based magazine!
Subscribe
Give a Gift