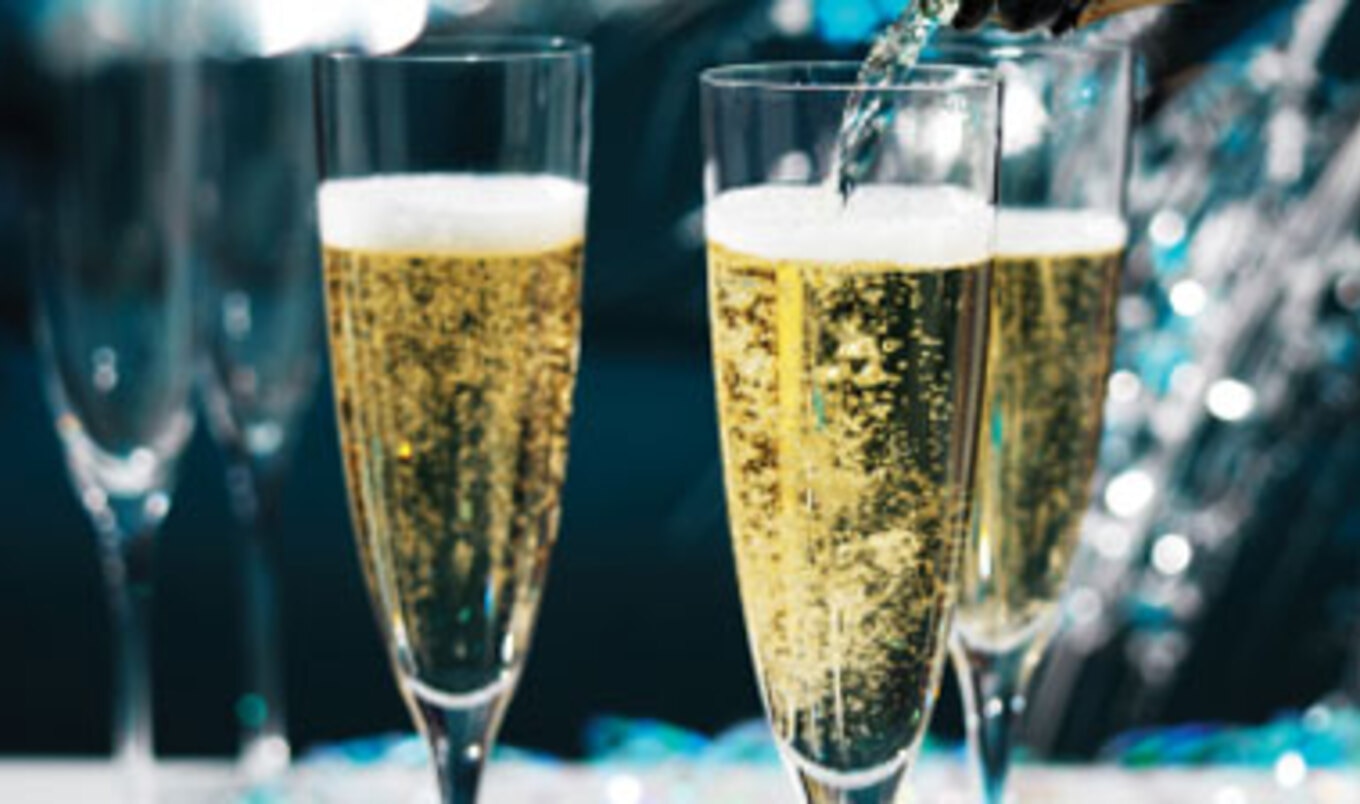 We're all well-versed in the ways of Thanksgiving, but give one of these unique celebrations a go.
October 30, 2011
---
November has become near-synonymous with a certain holiday in its third week (hint: Tofurky, cranberry sauce, stuffing) but did you know that there is a wealth of other celebrations taking place this month? From the obscure to the absurd, there's a reason to rejoice almost every day, so amp up your holiday season this year.
To kick off November, it's Peanut Butter Lovers' Month! Get started with a Grilled Peanut Butter and Jelly washed down with a Peanut Butter Chocolate Chip Cookie Milkshake and finished off with Peanut Butter Pie for dessert. Can't handle it? Luckily, you have an entire month to celebrate.

National Deviled Eggs Day
November 2
You might be thinking that this holiday does not sound very vegan-friendly, but vegan deviled eggs are a tasty reality. There are several formidable substitutes for the expected hard-boiled egg that usually serves as the vehicle for the smooth-and-smoky, paprika-speckled filling. In the recipe for Potato Angels, new potatoes baked to soft perfection deliver a spicy scoop of mustard and vegan mayo, or try Vegan Crunk's Tofu Deviled "Eggy" Bites, which swap the eggs with charming tofu squares.
National Sandwich Day
November 3
Hot on the heels of National Deviled Eggs Day, this sandwichpalooza is guaranteed to brighten the first Thursday of the month. The possibilities for celebratory lunches are literally endless—go big or go home with a Reuben Sandwich with Russian Dressing, keep it simple with a Grilled Avocado and Tomato Sandwich, or conjure the flavors of the east with homemade Bánh Mi. And don't forget to check out our seven favorites from around the country!
Bittersweet Chocolate With Almonds Day
November 3
No, we did not invent this holiday for our own greedy benefit, but we wish we had. Get crafty by trying Fine Cooking's recipe for Bittersweet Chocolate Bark with Marcona Almonds—just try not to eat the whole batch in one sitting. For the store-bought route, hook yourself up with one of Chocolate Decadence's Organic Chocolate Almond Bars and pat yourself on the back for being so festive.
National Pizza With the Works Except Anchovies Day
November 12
Fire up your oven and prepare for melted magic on National Pizza With the Works Except Anchovies Day (which wins the award for longest holiday title of the month). We're glad that this festival is fishless, so we can load up our pies with all the faux meats, grilled veggies, and dairy-free cheese that we can find. Feeling culinarily ambitious? Make your very own Deep Dish Pizza, or even go Stuffed Crust. For a green and cheeseless twist on the treat, try Hella Veggies Pesto Pizza. The sky's the limit as long as you take "the works" to the next level.
Clean Out Your Refrigerator Day
November 15
Does a threatening stench waft from the recesses of your refrigerator every time you open its door? Do you find yourself struggling to ignore the black mold that is starting to grow teeth and hair behind the six month-old condiments in the back? It's that special day to throw on some gloves and go to town on your icebox. When it sparkles and smells fresh as a daisy, you'll breathe a major sigh of relief. Plus, you'll make room for all of those Thanksgiving leftovers.
America Recycles Day
November 15
Conveniently, the very same day that you should suck it up and clean out your fridge is also the day to remember to recycle, reduce, and reuse. Roughly 900 people have already pledged to use this holiday as a chance to learn about and act on their recycling habits on its official website. But, of course, try to make every day a recycling day.
Homemade Bread Day
November 17
Mmm … carbs. Fresh, homemade bread spread with nut butter or jam is the perfect way to start your morning or enhance your afternoon tea time. Breadmaking doesn't have to feel like a science project—there are lots of easy ways to make luscious loaves. Bake up raisin-studded Irish Soda Bread, easy yeast-free Yummy Avocado Bread, or sweet Super Duper Moist Banana Bread in honor of this special day.
Absurdity Day
November 20
Tango with your dog, wear a fake mustache, or paint your house plaid. Write a conceptual poem about tennis or sew a pillowcase out of tortillas and dental floss. It's absurdity day. Go to town.
National Cashew Day
November 23
The 23rd of November is also Eat a Cranberry Day, but there are enough cranberries in November as it is. It's time to praise a nut that has gone above and beyond for vegans over the years: the noble cashew. Whether in gourmet dairy-free cheeses or life-changingly delicious ice creams, the cashew takes many forms, all of them scrumptious. Celebrate with a handful of plain ones or your personal favorite recipe that incorporates this nutritious, delicious nut.
National Parfait Day
November 25
If you have any room whatsoever left in your gullet after gorging all day on your Thanksgiving feast, pack away a parfait for the sake of this unique holiday. For a seasonal rendition, try Super Easy Pumpkin Ginger Parfaits, complete with crushed gingersnaps and candied ginger. Erring on the side of healthy? Strawberry Avocado Parfait awaits, a sweet reminder of the tastes of summer.
Buy Nothing Day
November 25
Shop ahead of time for your parfait extravaganza, because November 25th—in addition to being Black Friday—is also Buy Nothing Day. While the masses are out swarming around deals on flat-screen TVs and discounted DVDs, have a shut-in, spending-free day to signify that the best things in life are free. Well, besides parfaits.