News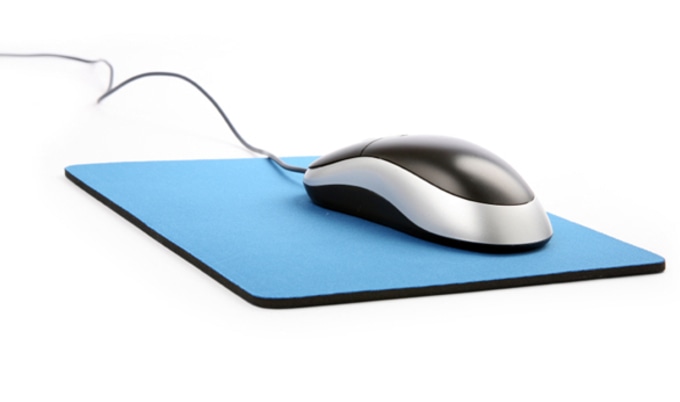 15 Veg-Friendly Twitter and Facebook Feeds
Treat yourself to a steady diet of tasty happenings by checking out these veg-friendly Twitter feeds and Facebook pages.
October 23, 2011
---
Good news for trees, bad news for luddites: newspapers are no longer the go-to source for of-the-minute info. Social-networking platforms like Twitter and Facebook enable readers to get the hottest stories, most read-worthy links, and coolest quips every second of the day at lightning speed. Even better, there are different strokes for different folks—vegan groups and pages make it easier than ever to stay informed and interested. Here are some of our favorite feeds for veg-friendly fodder.
The Tweet Beat
Alicia Silverstone
@AliciaSilv
Offering way more goods than most celebrity Twitters, Alicia Silverstone extends her book and blog The Kind Diet into an ongoing philosophy by tweeting her tips on natural products, plant-based cooking, eco-friendly living, and animal activism.
Ecorazzi
@ecorazzi
Our favorite "green gossip" blog makes a great guilt-free tabloid. Wondering which celebs have gone veg—or gone back to their meat-eating ways? Want the scoop on which screen stars are eco-conscious? This will feed your appetite.
Good
@GOOD
This magazine brings its sassy takes on the environment, politics, and culture in bite-size form to its prolific Twitter feed, which sucks you in with head-scratching link-leads like "Watch a turkey chase a reporter. Even more fun than it sounds."
Grist
@grist
This enviro-focused news/commentary website declares itself to uphold "environmental journalism at its best." That claim may seem pompous, but the Grist folk do a damn good job of keeping social justice fast, friendly, and full of fascinating reads.
Humane Society of the United States
@HumaneSociety
Taking a stand when it matters the most, the HSUS Twitter feed offers breaking news about animal-welfare issues and ways that you can help animals near you. On top of that, it retweets pics of readers' perfect pooches on "Mutt Mondays."
One Green Planet
@OneGreenPlanet
One Green Planet compassionately curates a sophisticated collection of veganism-related content, from anti-factory farming essays and controversial news stories to cute animal videos and a recipe for the end-all best vegan brownie.
This Dish Is Veg
@thisdishisveg
An accompaniment to the popular veg blog, This Dish Is Veg's Twitter feed does a superb job of rounding up mouthwatering vegan happenings from mainstream figures and media. And speaking of the mainstream…
Vegan Mainstream
@Veganmainstream
With an array of inspiring quotes, thought-provoking articles, and tasty tidbits, Vegan Mainstream sources information from all over the web in addition to its own advice for starting and marketing a vegan business.
Vegansaurus
@vegansaurus
If you love unbridled enthusiasm and an extra dollop of impish humor, don't miss Vegansaurus' onslaught of "holy sh*t"s and exclamation points as it discovers and comments on all things veg—food just being the tip of the iceberg.
Whole Foods Market
@WholeFoods
The grocery chain gives frequent nods to its veg customers by offering truckloads of vegan and vegetarian recipes on its Twitter feed, with hashtags to boot so that you know what's meat- and dairy-free before you even click.
And Don't Forget Facebook!
The Huffington Post
More than 462,000 people like HuffPo on Facebook, and it's no surprise why. This internet newspaper may lean to the left, but its coverage of everything from world politics to pop culture to food offers a diverse look at the world around us.
NPR
NPR finds a way to keep news, talk, and entertainment juicy but scholarly, with an assortment of articles on every imaginable topic. Do animals grieve? Why is college so expensive? NPR is getting to the bottom of it, right on its Facebook homepage.
PETA
Love 'em or hate 'em, this notoriously controversial animal-welfare organization knows how to get attention one way or another. People For the Ethical Treatment of Animals keeps close tabs on animal issues and veg-related content—and more than 1.2 million followers agree.
Post-Punk Kitchen
Enjoy a steady stream of delicious vegan recipes straight from the masterminds behind must-read cookbooks Veganomicon and Vegan Cupcakes Take Over The World. Got comments or questions? Here's your chance to engage directly with Isa Chandra Moskowitz and Terry Hope Romero.
Vegan Coupons
Love a bargain? Weird, so do we! Vegan Coupons make it super easy to find the best deals on vegan products from grocers and food companies, as well as general-interest items like movie tickets and paper towels.
Please support independent vegan media and get the very best in news, recipes, travel, beauty, products, and more.
Subscribe now to the world's #1 plant-based magazine!
Subscribe