Food + Recipes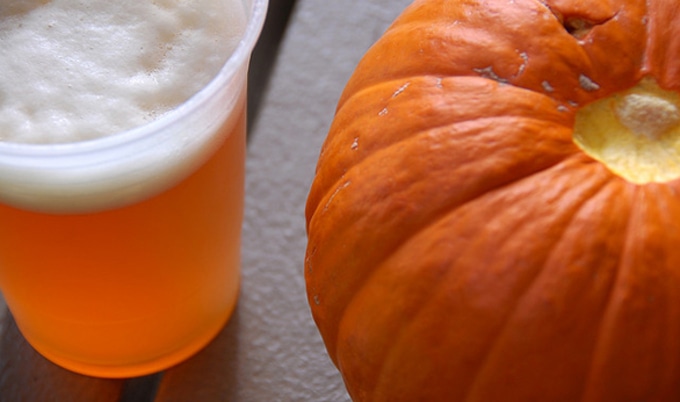 Vegan Food and Beer to Fall For
Pair a cool brew with the rich flavors of these savory cruelty-free dishes for the perfect autumnal meal.
October 23, 2011
---
As the frequency of blustery days increases, the craving for warm, belly-filling foods—as well as alcoholic accompaniments—begins to beckon. Here are six of our favorite mouthwatering fall meals, paired with libations that elevate them to gastronomic bliss.
Super Soup
In the autumn months, soups and stews shine as simple yet hearty dinners that are big on flavor and low on stress. A perennial favorite, French onion soup can be thrown together and then left to simmer for an hour while you bake croutons or simply relax. Try Allison Samson's take on the dish in our September+October issue, or whip up foolproof Yummy French Onion Soup with a hunk of bread topped with melted mozzarella Daiya for a super-cozy meal. Pair it with Speakeasy Untouchable Pale Ale for a perfect match. Untouchable's smooth, creamy body and subtle sweetness make it a worthy companion for caramelized onions. 
Go-to Risotto
Classic, customizable, and guaranteed to satisfy, risotto is perfect for the cooler months. Adding squash and toasted pumpkin seeds provides a touch of the season's best colors and flavors to the Italian dish in VegWeb's Squash Risotto, while white wine and thyme keep it true to form. A pilsner lager like Stella Artois with a light body makes a refreshing complement to this rich stovetop recipe. 
Curry in a Hurry
Conjure the aromas of Eastern cuisine with Lentil Potato Coconut Curry, which simmers to perfection in a pressure cooker for an easy-breezy post-work meal. Turn up the heat by tampering with the levels of spice. Lift Bridge Brewery's Farm Girl Saison makes an ideal escort; it contains beet sugar and orange peel, which add a quiet kick that boosts the curry's subdued coconut flavor.
Oodles of Noodles
The earthy palate of mushrooms gives a touch of umami to plant-based fare such as VegWeb's Spinach and Mushroom Fettuccine Alfredo, with the decadent essences of porcinis and chanterelles. Ommegang Hennepin has fruity notes and Champagne-like effervescence, rendering it a formidable stand-in for white wine and an appropriate partner for this savory pasta.
Holy Casserole
Speaking of fungi: shiitake, eringi, and maitake mushrooms make an appearance with crumbled tempeh and fresh pumpkin in Creamy Pumpkin-Mushroom Casserole, a seasonal take on the traditionally scrumptious baked hodgepodge. The ambrosial medley of mushrooms and delicately sweet pumpkin will wow friends and family at a potluck or holiday dinner. A quintessentially autumnal beer, Terrapin Pumpkinfest is made from real pumpkin and emits the aromas of clove, cinnamon, and nutmeg, possessing a character that is a superb counterpart to this robust casserole.
Magical Mousse
Dessert is a crucial ending to any autumn meal, and deserves its own brew to boot. Why be forced to choose between chocolate and holiday spice when the best of both worlds awaits you in Raw Vegan Chocolate Cinnamon Mousse? As a bonus, this chilled treat is made with raw agave, almond butter, and—surprise!—avocados, adding a healthy edge. For a dessert duet, sip on Bison Brewing Company Chocolate Stout. Connoting caramel and roasted barley, this specialty beer ends your meal with a strong and solid kick of cocoa.
Want more of today's best plant-based news, recipes, and lifestyle?
Get our award-winning magazine!
Subscribe