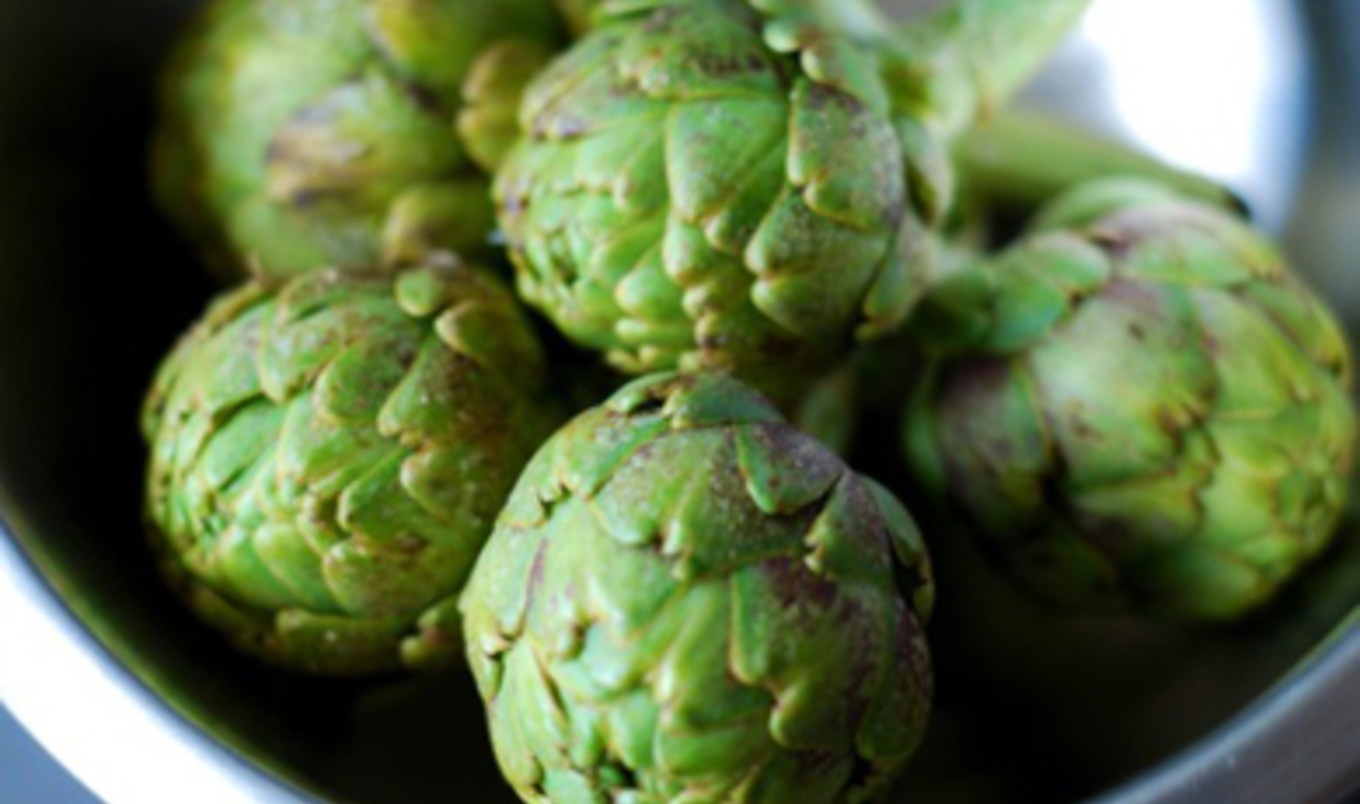 This impressive side dish is hearty enough to stand front and center as a main course for an Italian-inspired meal.
November 23, 2011
This beautiful casserole can be cooked the day before, cutting down prep time on the day of your party.  
Makes 6 to 8 servings
What you need:
2 teaspoons balsamic vinegar
9 baby or small artichokes, trimmed, soaked in salt water for 2 to 3 minutes, and rinsed
2 cups prepared or 1 15-ounce jar of prepared vegan marinara sauce
3 teaspoons olive oil, divided
1/4 teaspoon sea salt
Freshly ground pepper, to taste
What you do:
1. In a deep saucepan, add 3 to 4 inches of water. Stir in balsamic vinegar. Add and arrange artichokes snugly so that they sit upright, and bring to a boil over medium-high heat. Reduce heat to medium, cover, and cook for 20 minutes or until slightly tender, rotating artichokes halfway through cooking. Artichokes are cooked when an outer leaf peels off easily.
2. Drain and let cool slightly. Cut artichokes in half vertically. With a teaspoon, scoop out fuzzy center choke. If preparing a day ahead, cover and store in refrigerator.
3. To prepare casserole, preheat oven to 375 degrees. Place artichoke halves in a large bowl and toss with sea salt and 2 teaspoons of olive oil. In a medium bowl, stir together marinara sauce with remaining teaspoon of olive oil. In bottom of a 13x9-inch casserole dish, spread half of the marinara sauce mixture.
4. Arrange artichoke halves on marinara sauce, with cut side facing up. Pour remaining marinara evenly over artichoke halves until tops are covered completely. Top with freshly ground pepper and more sea salt, if desired.
5. Cover with foil and bake for 45 minutes to 1 hour, or until artichokes are tender but not mushy. Serve with sauce spooned over top of each artichoke, or offer sauce in a gravy boat on the side.