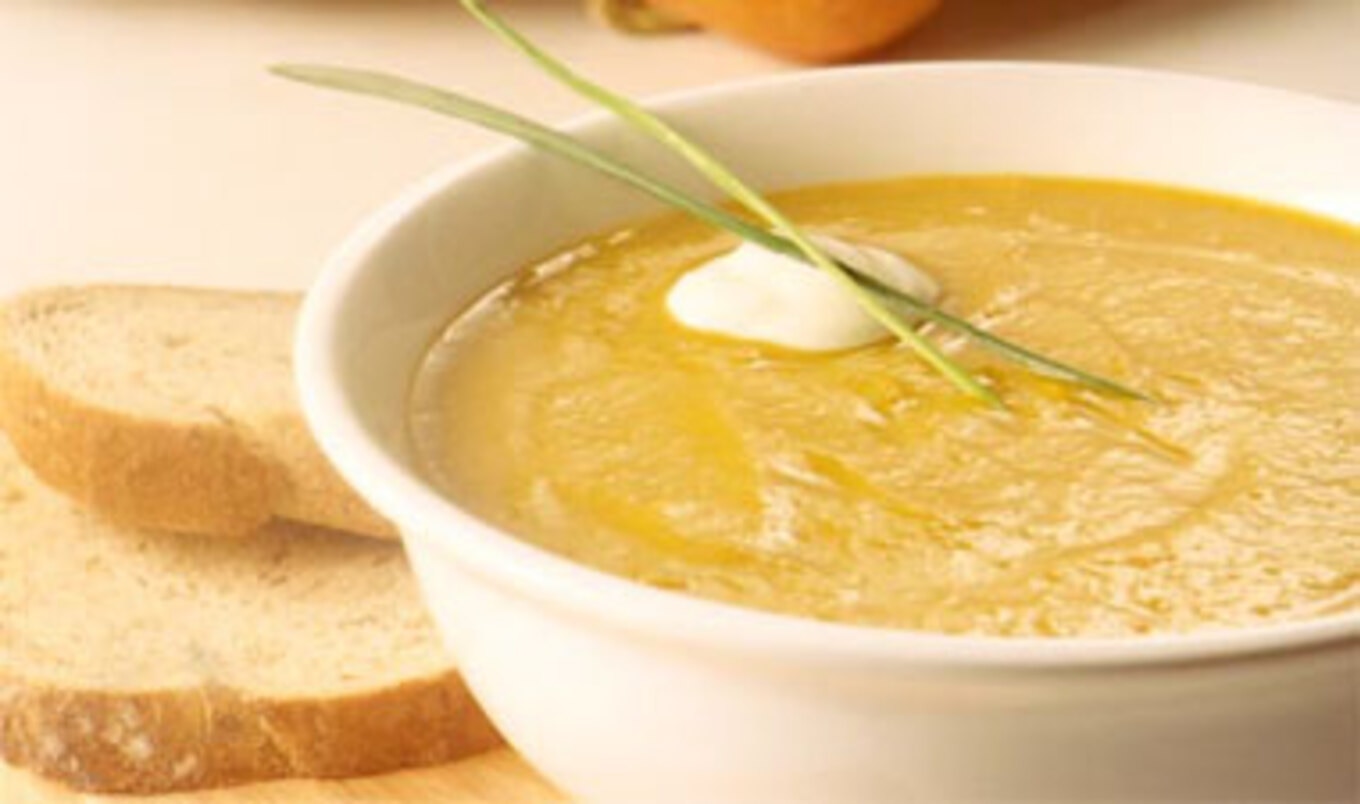 This stunning bisque sparkles as an easy, tasty first course for an elegant holiday dinner party.
November 23, 2011
Steamed carrots and creamy Yukon Gold potatoes are blended to produce a smooth and sophisticated soup.
Serves 4 to 6

What you need:
5 large carrots, peeled and coarsely chopped
4 medium Yukon gold potatoes, peeled and coarsely chopped
1-1/4 cups unsweetened non-dairy milk, plus more as needed
1 cup vegetable broth, plus more as needed
1/2 teaspoon Italian seasoning
1 teaspoon reduced-sodium tamari
Sea salt and freshly ground pepper, to taste
2 tablespoons chopped fresh parsley, for garnish
What you do:
1. In a steamer, steam carrots and potatoes until soft but not mushy, about 15 minutes. Transfer to a large bowl. Add non-dairy milk, broth, Italian seasoning, and tamari, stirring to combine. 
2. In a blender, add half of carrot mixture and process until smooth. Pour into a soup pot. Repeat with remaining mixture, then stir the two batches together. Add more non-dairy milk or vegetable broth as needed to achieve desired consistency.
3. Over medium-low heat, place the pot to simmer, stirring often until heated through, about 10 minutes. Add salt and pepper to taste. Into soup bowls, ladle soup and garnish with parsley.