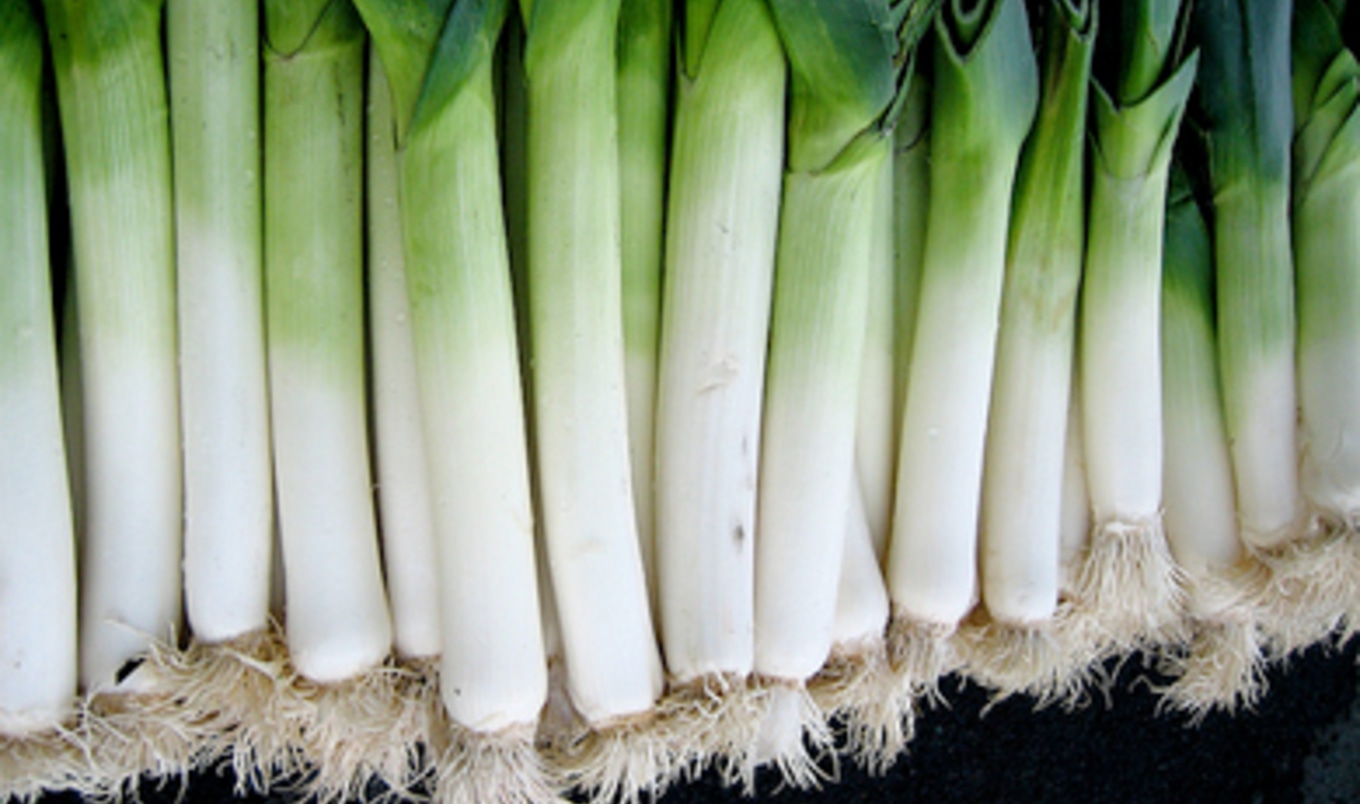 Earthy leeks harmonize with sweet raisins for a light yet satisfying addition to any holiday spread.
November 23, 2011
Leeks and raisins may seem like an unlikely pair, but this tasty dish will have you back for seconds.
Makes 4 servings
What you need:
4 leeks, washed and sliced thinly
1/2 cup raisins
1 tablespoon olive oil
1/4 teaspoon sea salt
Freshly ground pepper, to taste
1/8 teaspoon of crushed red pepper (optional)
What you do:
1. In a large skillet over medium heat, heat oil. Add leeks and raisins, cover, and cook, stirring occasionally, until they begin to soften, about 3 to 5 minutes. Season with salt and pepper. If pan is dry, add a bit of water, one tablespoon at a time, as needed. Continue to cook, stirring occasionally, until slightly transparent and soft but not mushy, about 2 to 3 minutes. Serve immediately.
Chef's Tip: Leeks must be cleaned thoroughly to remove the fine sand and dirt often embedded between the layers. Here's a quick and easy way to do the job: Split the leeks lengthwise. Put them in a large bowl filled with cold water and soak briefly to loosen any debris. Then rinse thoroughly under cold water, parting the layers slightly so the debris rinses away. Put the leeks in a clean bowl of cold water and swish to remove any remaining sand or dirt.