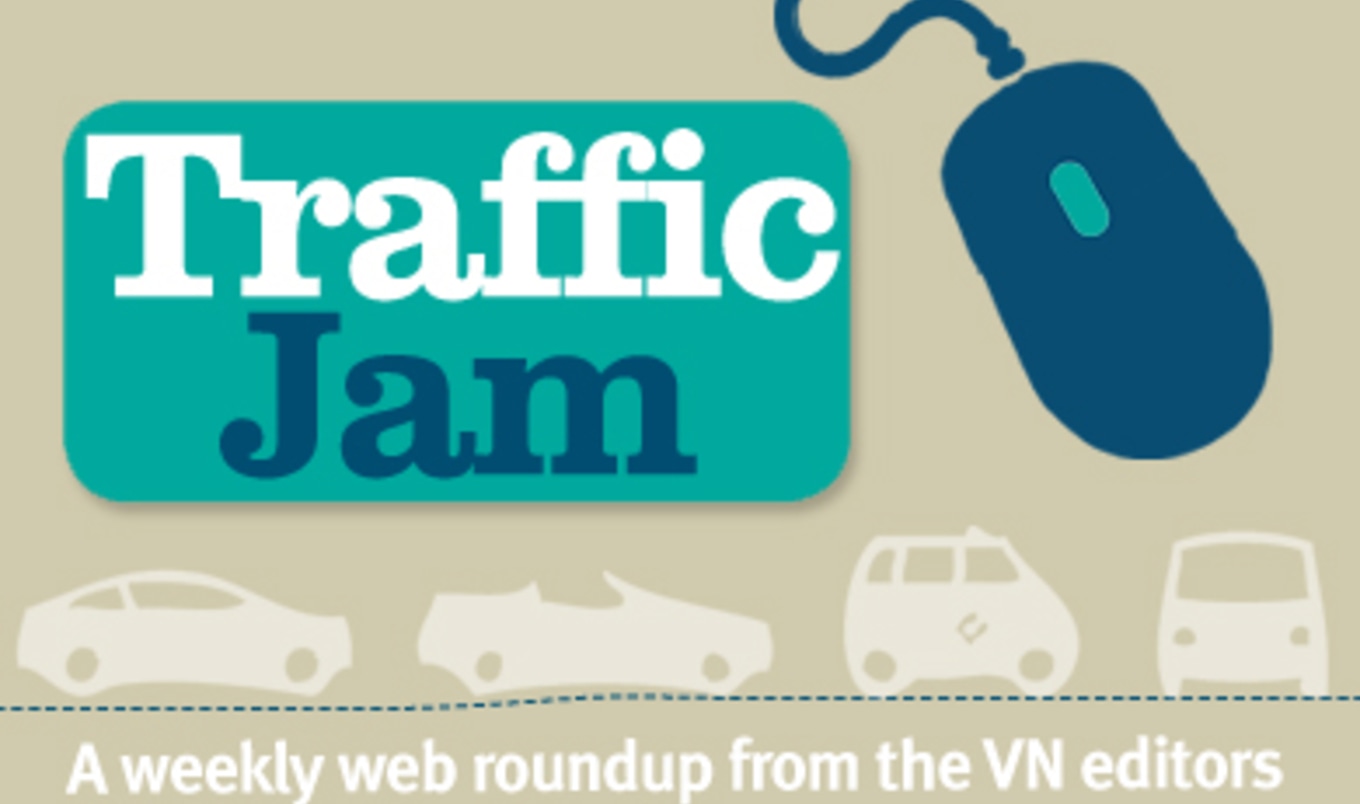 This week, the VN editors give you the best of the internet—five links at a time.
November 17, 2011
---
In honor of the upcoming stuff-your-face-'til-you-turn-blue holiday known as Thanksgiving, we present to you five links, all of which contain Thanksgiving-themed food porn. Whether it inspires next Thursday's dinner or just makes you drool over your keyboard a little, we hope you enjoy. Happy Thanksgiving!
1. Beer-brined Tofurky atop Brussels sprouts marinated in a dark-beer reduction? You're killing us, Meet the Shannons.
2. Chloe Coscarelli, the vegan chef who is so cute and nice we imagine that talking forest animals dress her in the morning, made Pumpkin Tiramisù for The New York Times. Oh, and she threw in Curried Lentil, Squash, and Apple Stew and Country 'Meatloaf' with Golden Gravy for good measure.
3. "I mean, I just think it's crazy."—VN Managing Editor Elizabeth Castoria's reaction to Thanksgiving meat cakes (yes, that would be seitan + mashed potatoes with mixed vegetables + stuffing + mashed sweet potato + more seitan + more mashed potatoes with mixed vegetables + more stuffing). Crazy awesome, that is.
4. Want to know what genius-chef Tal Ronnen's Thanksgiving menu looks like? Beet and Orange Autumn Salad, Sage and Pumpkin Seed-Encrusted Gardein, Green Beans wih Fresh Cranberries, Sweet Potato Biscuits, Creamy Mashed Potatoes, and Oven-Roasted Banana Rum Cheesecake. Nicely done, sir. Nicely done.
5. And for dessert, we give you Isa and Terry's Pumpkin Cheesecake with Pecan Crunch Topping. Because pumpkin-cheesecake delicious is on its own level of deliciousness.
BONUS: OK, so this recipe from Vegan Dad was posted in October, but the Pumpkin Pull-Apart Rolls looked so good, we've saved them for this moment. VN's Anna Peraino basically plans on face-planting into a pan of these come Thursday.