News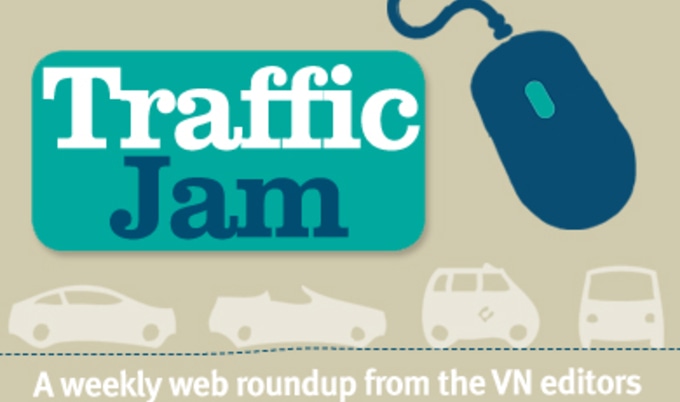 Traffic Jam: The Week Ending November 25
This week, the VN editors give you the best of the internet—four links (and one tweet!) at a time.
November 24, 2011
---
1. In this video, a three year-old with one adorable accent teaches you how to make vegan pumpkin cupcakes so easy, um, a three-year old could do it.
2. Think peanut butter is the best? Nothing better than vegan Nutella? With lots of platonic love, I'm going to have to tell you you're wrong. This cookie spread is better than both!
3. Thanksgiving might have been yesterday, but this infographic showing the anatomy of a factory-farmed turkey reminds us, once again, how happy we are to celebrate fowl-free during the holidays.
4. This comic, illustrating (bah dum, ching!) the differences between Thanksgiving as an adult and as a kid made the entire office crack up for a solid two minutes. Disclaimer: The author does not pardon his or her French.
5. And for our Tweet of the Week, The Onion tweets a headline we almost believed: "95 Percent Of Opinions Withheld On Visit To Family | The Onion – America's Finest News Source http://onion.com/9nIzHJ #OnionFamily"—@TheOnion
Want more of today's best plant-based news, recipes, and lifestyle?
Get our award-winning magazine!
Subscribe