News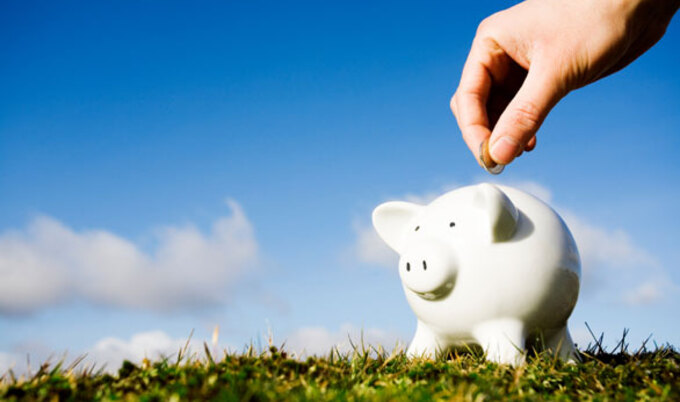 Veg-Friendly Charities to Help This Season
Give a hand to the less fortunate this season with these veg-friendly organizations that truly make a difference.
November 13, 2011
---
While indulgence in food, drink, and merriment is one of the defining practices of the holiday season, this time of year is also an opportunity to reflect on the ways that we can help others who are not as lucky. Warm your heart—and someone else's—by donating to or working with one of these veg-friendly organizations that feed, shelter, and aid the less fortunate. Contributions don't have to be monetary, either—many are in need of food, clothing, or even just a bit of your time.
Vegfam
Eager to help the hungry, but feeling conflicted about donating towards organizations that serve meat-heavy meals? Established in 1963, Vegfam has helped hundreds of thousands of people in need by funding plant-based food projects like fruit- and nut-tree planting, emergency food programs, and meal centers. Food and earthquake survivors, the homeless, orphanages, refugees, and HIV/AIDS sufferers are just a few of the groups to which Vegfam offers relief, and from 2005 to 2007, the organization benefited nearly more than 750,000 people in 12 countries.
SALEM International
This nonprofit welfare organization works to share the values of peace, charity, and respect for life. SALEM places its ethical emphasis on nonviolence and respect for animals and human alike, offering healthcare, vocational training, shelter, and vegetarian meals to clinics in places including Ecuador, Germany, Russia, Togo, and Uganda. Improving the quality of life of thousands across the globe, this nondenominational Christian charity derived its name from the Hebrew "shalom," meaning "peace."
The Vegetarian Charity
The UK-based Vegetarian Charity was formed in 1986 out of the Vegetarian Children's Charity and the Vegetarian Home for Children, striving to feed and aid vegetarians and vegans 25 years or younger in age. It also aims to promote the knowledge and benefits of a cruelty-free lifestyle, awarding grants to relevant projects all over the world. The charity awards grants to vegetarian and vegan young people experiencing financial hardship, regardless of ethnic origin, race, or religion, in efforts to relieve poverty and assist with educational programs. The Vegetarian Charity also recently launched a vegan cooking course, teaching affordable and tasty plant-based recipes to applicants who are most in need.
East African Mission Orphanage
This children's shelter, comprised of an orphanage, a nursery, and a health clinic, provides assistance to more than 200 underprivileged Kenyan and Sudanese children, ranging in age from three months to 17 years, with food, clothing, and shelter. With an emphasis on good nutrition, the orphanage makes many of its vegetarian meals using ingredients straight from the on-premise vegetable garden. With Africa's widespread famine, there is no better time than now to help those who don't have the means of helping themselves.
Better Living Center
This vegetarian soup kitchen and clothing bank in Port Townsend, WA provides cruelty-free food to the local community every Tuesday and a "free store" with personal wares free-of-charge twice a week. Open to everyone but geared towards those unable to monetarily access food and clothing, Better Living welcomes donations from the public. This small-town charity makes a big difference for those in the area who are able to receive healthful food and clean clothing cost-free.
Food For Life of New Orleans
Since 1969, this charity has been dedicated to providing food aid to disaster victims, the homeless, and the underprivileged in New Orleans, LA and rural southeastern Mississippi. Offering fresh, nutritious vegetarian and vegan meals, the organization travels door-to-door with mobile relief servers to bring hot meals (on wheels) to seniors, children, and homeless shelters, and has a large, modern facility equipped for large scale and efficient distribution of food to victims of disasters. Food For Life also aims to promote education, environmental health and sustainability, nutrition, and animal welfare.
Food Not Bombs
While somewhat controversial for their anarchist roots, Food Not Bombs serves free vegan and vegetarian meals to thousands of hungry recipients in more than 1,000 cities worldwide. Striving to abolish the suffering of both people and animals by engaging within communities, the organization aims to make use of the immense amount of food that grocery stores and restaurants are unable to sell and thus obligated to dispose of. Local chapters rely on dedicated volunteers—consider starting a local chapter if one does not already exist in your neighborhood or city.
If you can spare a few dollars, you can help the less fortunate enjoy a better quality of life this holiday season. Considering ditching the shopping sprees and spending your bucks on one of these
Want more of today's best plant-based news, recipes, and lifestyle?
Get our award-winning magazine!
Subscribe