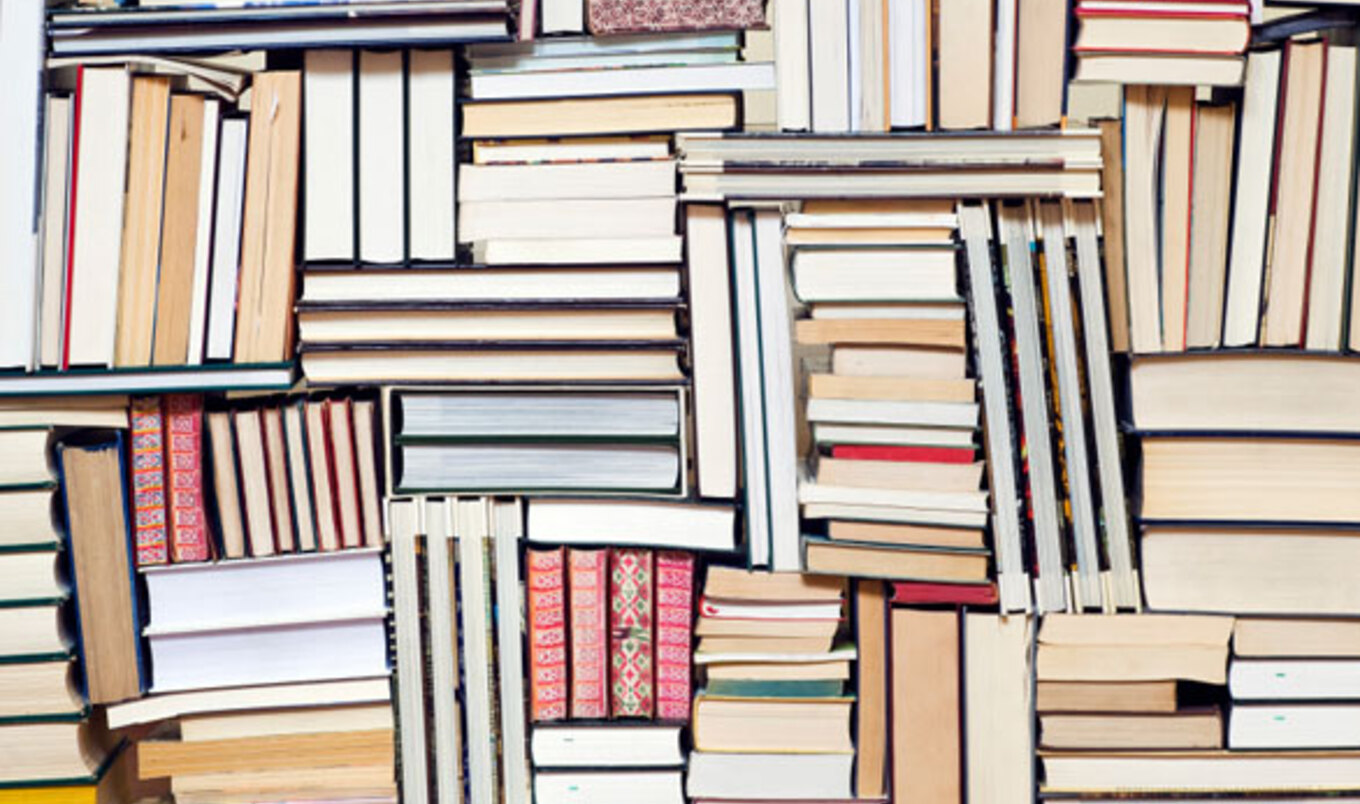 VegNews Publisher Joseph Connelly offers his list of 2011's best non-cookbook books.
December 18, 2011
---
Whether you still prefer flipping pages of paper, or finger scrolling is your choice delivery system, 2011 was a literary feast for the eyes and cerebral cortex, delivering a banner crop of reads ranging from pseudo-memoirs to women empowerment, plus a couple of vegan treatises, a pair of beautiful picture books, and a scathing censure of bovine secretions. Veganism hit a new high-water mark this year, with much more media attention than ever in mainstream magazines, widely distributed documentaries, ample vegan contestants on TV cooking shows, and myriad celebs eschewing the chewing. The following books were part of this marvelous maelstrom, benefiting from the newfound attention and augmenting the evidence that a plant-based diet, along with compassion and kindness, is our future.
The Bond: Our Kinship with Animals, Our Call to Defend Them by Wayne Pacelle (William Morrow)
HSUS head Pacelle replays his 20+ years of animal advocacy through stories of actions and campaigns he has been involved with and in. Part bio, part historical, and with a keen eye toward the future, The Bond entertainingly bridges recent progress with attainable successes clearly on the horizon.
Change of Heart: What Psychology Can Teach Us About Spreading Social Change by Nick Cooney (Lantern Books)
However you feel about the Occupy movement, one thing the 99-percenters would benefit from is required reading of Nick Cooney's Change of Heart, a handbook for social change. Cooney transmogrified himself from loud, in-your-face activist to short-haired, suit-and-(sometimes)-tie director of The Humane League, and his effectiveness multiplied exponentially. Heart shows how it can work for you, too.
The Complete Idiot's Guide to Plant-Based Nutrition by Julieanna Hever, RD (Alpha Books)
The first of two books by dietitians to make this list, VN's "Plant-Based Dietitian" columnist Hever's effort is the perfect Rx for those new to a diet sans animal products. Plant-Based covers all the bases, a reference that you will joyfully turn to again and again while you transition toward a healthful, nutritious diet.
The Exultant Ark: A Pictorial Tour of Animal Pleasure by Jonathan Balcombe (University of California Press)
Ark is a museum exhibit waiting to happen. More than 130 visually and emotionally beautiful full-color photographs of non-humans, from the African elephant to the zebra shark, combined with the insightful and poignant prose of Balcombe, an ethologist who has few peers. This book will lift your spirits.
Green is the New Red: An Insider's Account of a Social Movement Under Siege by Will Potter (City Light Publishers)
Journalist Potter chronicles the US Animal Enterprise Terrorism Act, both the law and its implications, through sad-but-true accounts of animal- and eco-activists who have been prosecuted by the over-reaching and questionably Constitutional legislation. Drawing parallels to Joseph McCarthy's "red scare" of the 1950s, Green reads like a spy-thriller but is, unfortunately, non-fiction.
Ninety-Five: Meeting America's Farmed Animals in Stories and Photographs (No Voice Unheard)
Much like The Exultant Ark, Ninety-Five matches heart-melting photos with heart-warming prose, in this case former farmed animals now living the life of sanctuary. Each animal has a name, and a story, and it just doesn't get any better. You will find yourself leafing through Ninety-Five often, sharing each vignette with everyone you know.
Think: Straight Talk for Women to Stay Smart in a Dumbed-Down World by Lisa Bloom (Vanguard Press)
Think makes the list due to its vegan author. While the subject isn't about veganism, it's still timely, important, and worthy. All women—and men—would benefit greatly by investing a few hours with Bloom and "reclaiming the brain that God gave you."
Vegan for Life: Everything You Need to Know to be Healthy and Fit on a Plant-Based Diet by Jack Norris, RD and Virginia Messina, RD (Da Capo/Lifelong Books)
You've been vegan awhile and want to be even healthier. Or that French fries and cola diet is no longer working, now that you have entered your 30s. Take two dietitians and call me in the morning. Vegan for Life is a book you will keep for life, and if you follow the advice of RDs Norris and Messina, chances are it will be a long one.
Veganist: Lose Weight, Get Healthy, and Change the World by Kathy Freston (Weinstein Books)
Easily the most influential vegan book of the year, Veganist, which encourages progress over perfection, climbed to #2 on the New York Times best-seller list in February. Veganist focuses not on defining what a person is or isn't, but rather as one who practices or studies the subject of a cruelty-free lifestyle. Kinda like Bill Clinton.
Whitewash: The Disturbing Truth About Cow's Milk and Your Health by Joseph Keon (New Society Publishers)
John Robbins makes it succinct: "The best book yet written on the subject." Whitewash, VegNews' Book of the Year for 2011, fuses science with rational discourse, which results in the indisputable truth about cow juice. It's worse than you thought. Keon's research is impeccable; if this book doesn't get you off dairy, nothing will.
Be sure to check out our other top trends and books of 2011!
10 Best Vegan Cookbooks of 2011
5 More Must-Know 2011 Vegan Books
2011's Top 10 Vegan Trends